Graham Reid | | 2 min read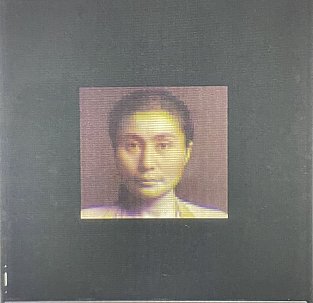 When Marlon Williams sang Nobody Sees Me Like You Do at his sold-out Auckland Town Hall concert in 2018, it's a safe bet few who loudly applauded knew who had written the song: Yoko Ono.
Although she remains reviled by some older Beatle-obsessed fans for her artistic and personal relationship with John Lennon – who she has outlived by more than 40 years – Ono has long been admired by musicians, notably those on the alternative end of the spectrum.
While her primal screaming and orgasmic wails on the Yoko Ono: Plastic Ono Band album of 1970 were hard going for most, it remains a benchmark in rock and as courageous as her husband's companion volume where he declared he no longer believed in Beatles.
That ear-scouring style became Ono's aural signature in the popular imagination and most went no further into her catalogue. However her child-like delivery, naïve lyrics (often the flipsides of Lennon-dominated singles) and her under-rated double albums Fly and Approximately Infinite Universe in the early 70s showed an artist of more breadth and interest than detractors would allow.
Her song Walking on Thin Ice – the tape of which Lennon was carrying when he was murdered in 1980 – remains an extraordinary piece somewhere between mutant disco, spoken word and the guitar aggression of Sonic Youth (whose Thurston Moore she has recorded and performed with).
Musicians understood her: a 1984 tribute album on her 50th birthday Every Man Has Woman Who Loves Him had contributions by Elvis Costello, Roberta Flack, Rosanne Cash and Harry Nilsson.
In recent years Tricky, Moby, Basement Jaxx, Ween, Danny Tenaglia and many others have lined up to remix Ono's more avant-garde material.
When the John Lennon Imagine album was reissued in 2018, her name was added to the credit on the title track. Anyone who had read her 1964 Grapefruit book of naïve instructional poems-cum-koans or heard her quieter songs would recognise her hand in those lyrics.
Now through the agency of Death Cab For Cutie's Ben Gibbard comes another tribute to Ono released on her 89th birthday.
Ocean Child: Songs of Yoko Ono wisely avoids attempting to engage with Ono's sui generis screaming as Sharon Van Etten, David Byrne with Yo La Tengo, Stephin Merritt and left-field indie artists (Thao, Deerhoof, We Are Kings and others) take on Ono's more reflective side.
Van Etten offers Toyboat as stately piano ballad, Sudan Archives dial back the abrasive Dogtown into an eerie and minimalist mood piece and Jay Som (Melina Mae Duterte) brings in a backcloth of synths for Growing Pain.
Byrne and Yo La Tengo turn Ono's adaptation of Christina Rossetti's poem Who Has Seen The Wind? (the B-side of Instant Karma) into a dreamlike holy meditation, US Girls (Meghan Remy) add keening George Harrison-like guitar part and dramatic strings to rescue the somewhat inane Born in a Prison and Flaming Lips bring their archetypal psychedelic pop to Mrs Lennon.O
Yoko Ono has been a singular, often divisive, figure in rock and avant-garde music, but by avoiding her excesses Ocean Child is a coherent and engaging collection of melodic indie-pop which invites open-minded listeners to reconsider her.
After all, if she's good enough for Marlon Williams . . .
Ocean Child: Songs of Yoko Ono is available digitally, in CD and limited edition vinyl