Graham Reid | | 1 min read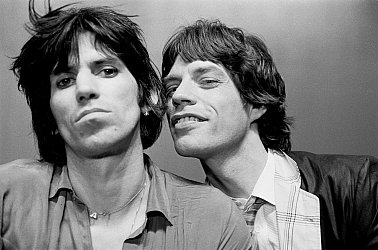 There are many ways to measure the longevity of the Rolling Stones: since their formation in 1962 they've rocked on through 14 US presidents, 13 British prime ministers and almost 30 James Bond movies.
The only two original founding members – Sir Michael Philip Jagger, net worth about $800 million, and Keith Richards – have outlived half the Beatles, half the Who and any number who came into their orbit: country legend Gram Parsons, reggae's Peter Tosh, their original pianist Ian Stewart, Beggar's Banquet producer Jimmy Miller, Princess Margaret, Truman Capote, longtimesaxophonist Bobby Keys . . .
They may not have been musically relevant since the mid Eighties – their last successful single Harlem in Shuffle in '86 – and there hasn't been an album of originals since A Bigger Bang almost 17 years ago.
But they remain a live drawcard.
In a few months the next leg of their 60th anniversary tour kicks off in Madrid(stadium capacity 67,000) and later they do two dates at London's Hyde Park.
The Stones are as enduring as the British royal family, much to the obvious amusement of Jagger and Richards (now closer to 80 than 75) who always look like they are in on a private joke as they rake in the money and laugh about their longevity.
A Stones' tour is still the biggest grossing of any year.
Like it or not – and many don't – the Stones are a unique organisation whose limbs can be chopped off and replaced: Mick Taylor replacing Brian Jones then replaced by Ron Wood who has been in the line-up now for 47 years, bassist Darryl Jones replacing Bill Wyman almost 30 years ago although he doesn't appear as a Stone in any official photos.
The late Charlie Watts whom many consider integral to the Stones sound (Richards among them) and irreplaceable has been replaced by Richards' longtime pal Steve Jordan.
Rolling Stones Inc. rolls on.
There has been the long promised new album – interrupted by the covers album Blue and Lonesome (2016), Jagger's part in the film The Burnt Orange Heresy (2019) and Covid – but few would be demanding it, although a couple of recent singles Doom and Gloom (2012) and Living in a Ghost Town and Scarlet (both 2020) weren't half bad.
But very few go to a Stones show to hear the new songs.
It's nostalgia, a gesture to rebellion ("those bad boys the Rolling Stones," as Bob Dylan noted tongue-in-cheek on Rough and Rowdy Ways) and the chance to see legends who have outlived and outlasted most of their peers.
Well, two or three of them.