Graham Reid | | 2 min read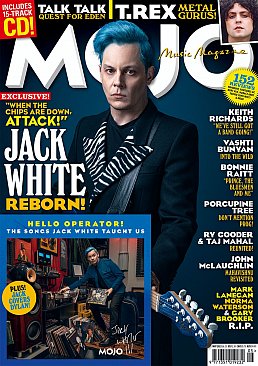 The free CD which comes with the current issue of Mojo, the British rock magazine, is Hello Operator: The Songs Jack White Taught Us.
However many of the magazine's readers would have been familiar with the songs by bluesmen Son House (his spooky Death Letter Blues), Blind Willie Johnson and Robert Johnson, as well as Johnny Cash's Big River, long before White appeared with the White Stripes in the early 2000s.
But White – on the Mojo cover now sporting coiffed blue hair – certainly took advantage of his position in rock culture, prodigious talent and collective memory of diverse genres by channelling old blues and Led Zeppelin to a young audience, recording country star Loretta Lynn (Van Lear Rose in 2004)and having Neil Young in his Third Man studio for A Letter Home recorded in a late 40s vinyl booth.
The Lynn album was excellent, the Young not so much.
That White has been in the bands Dead Weather and the Raconteurs as well as conducting a solo career and working with Beyonce is further evidence of an artist who won't be easily contained.
And his new album Fear of the Dawn sees him pushing boundaries with songs which offer a rolling maul of hard rock (Sabbath more than Zeppelin), influences from hip-hop (Hi De Ho with Q-Tip and working off a sample from the jump jive legend Cab Calloway) and the haunting dub-funk metal riffery of Eosphobia.
The final track of the 12 short songs is the supple blues-funk groove of Shedding My Velvet – a message to himself about improvement, a broad theme throughout -- which wouldn't have been out of place on Paul Weller's laidback On Sunset.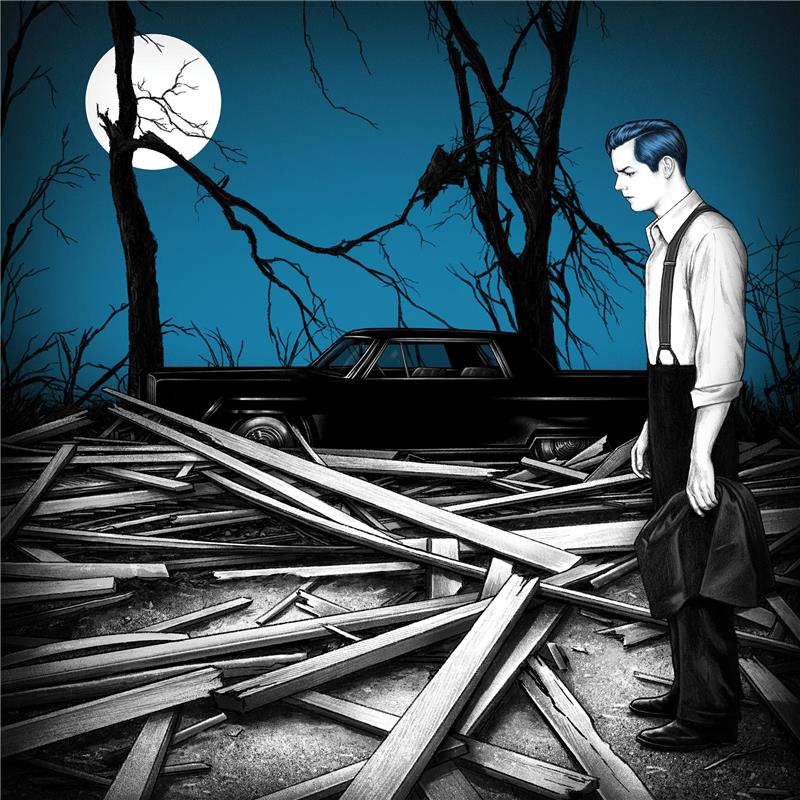 Fear of the Dawn isn't easily assimilated because of White's disruptive approach to the songs' structures where they stutter rhythmically and often abruptly change course.
In that regard, its closest relatives might be the Clash's genre-bounding London Calling or the Beatles' "White Album", the latter one of White's favourite albums.
Interestingly, both those are double albums and White has already announced a companion volume to Fear of the Dawn to be released in late July. It is Entering Heaven Alive.
The opening track on Fear of the Dawn is Taking Me Back -- a bruising metal announcement of intention -- and the closer on Entering Heaven Alive is going to be Taking Me Back (Gently).
So White is delivering his double album in instalments, perhaps anticipating that this first one is a demanding proposition, especially for those weaned onWhite Stripes' songs like the thumping Seven Nation Army or cute We're Going To Be Friends.
There's nothing as immediately accessible on Fear of the Dawn but if he has the clout Mojo credits him with then the coiled Eminem-like rock fury on What's the Trick or the haphazard collage of electropop and samples on Into the Twilight might get some serious attention.
By submitting to a major Mojo interview and another with the Guardian it's clear White, after a hiatus, wantsback on the frontline.
On his own terms though.