Graham Reid | | 4 min read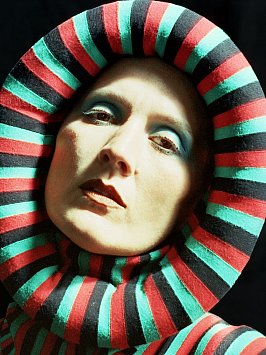 For the past two years, the life of the acclaimed British avant-pop singer-songwriter Cate Le Bon has been defined by disparate dots on the map, threads of friendship and 21st century technology.
Just before lockdown in early 2020, the 39-year old Welsh-born Le Bon – who relocated to Los Angeles in 2013 – left her newly-purchased home in rugged Joshua Tree in southern California and flew to Iceland to produce an album for the American songwriter John Grant.
After completing that project, her intention was to work on the follow-up to her Mercury Prize-nominated Reward in 2019; perhaps in Norway, Chile "or somewhere remote, not influenced by anything other than what we were doing".
But within a day of drummer Stella Mozgawa (of indie-rockers Warpaint) arriving in Reykjavik for the Grant sessions everything changed.
"Things shut down really quickly," says Le Bon, now back home in restful Joshua Tree.
"Stella arrived [in Iceland] on Tuesday morning, we all had lunch, and on Wednesday I was driving her through this alien volcanic landscape at 5am to catch a plane to London so she could get the last flight back home to Australia.
"It was surreal, her saying, 'What are you going to do now?'. And I didn't know."
When nothing changed for months, Le Bon managed to get to Wales and rented a friend's house in central Cardiff, where she'd lived during her 20s.
Ironically, back in that unsettlingly familiar place, lockdown isolation allowed her to focus as if she'd been somewhere remote as intended, free of distractions and taking advantage of Covid-time shapelessness.
In that ordinary terrace-house she and co-producer/collaborator Summer Khouja made a small studio and began work on what has become Le Bon's sonically dense and lyrically oblique album Pompeii, the title resonating with that tourist-destination in Italy where lives were suspended by outside forces: "A complicated place, permanent now and so visible their lives are not private any more, it's a place of suffering turned into something else".
Where Reward was so spacious she could perform it on solo piano here in 2019, Pompeii works off layers of synthesizers and saxophones, and requires her full band when she plays here again.
Pompeii has been a liberating process to expand and experiment and Le Bon almost singlehandedly created its intricate yet muscular music.
"I wanted to play everything and have that real intimacy . . . and give myself time to really look at the songs from different angles, to deconstruct and reconstruct.
"I heard [tennis player] Martina Navratilova talking about the difference between involvement and commitment: she said it's like ham and eggs. The chicken's involved but the pig is committed.
"I remember thinking as I was finishing, 'This is how I want to make records, this is how I can feel truly committed'."
The Mercury nomination for Reward was flattering but "there's a danger in subscribing to those things, you don't want your motives to be to make another record to get another nomination."
She laughs when told Pompeii certainly doesn't fall into the trap of repetition but is hesitant when it's suggested reference points might be the experimental pop of Peter Gabriel and David Bowie in the late 70s and early 80s. Those touchstones seem to be evoked on songs written on bass guitar, that alone changing her approach to sound and song structure.
She had been playing bass on the Grant album and practicing at night, so she had these "repetitive riffs that become meditative, so there was this mood throughout the record".
"It's like a puzzle, you write bass lines you become attached to and write vocal melodies around them, then you have to change the way you play guitar. I love the puzzle of it all.
"We were careful not to have reference points, we just wanted to make something where curiosity left the door open for randomness. It was a joy being in the studio together and messing around marrying different sounds.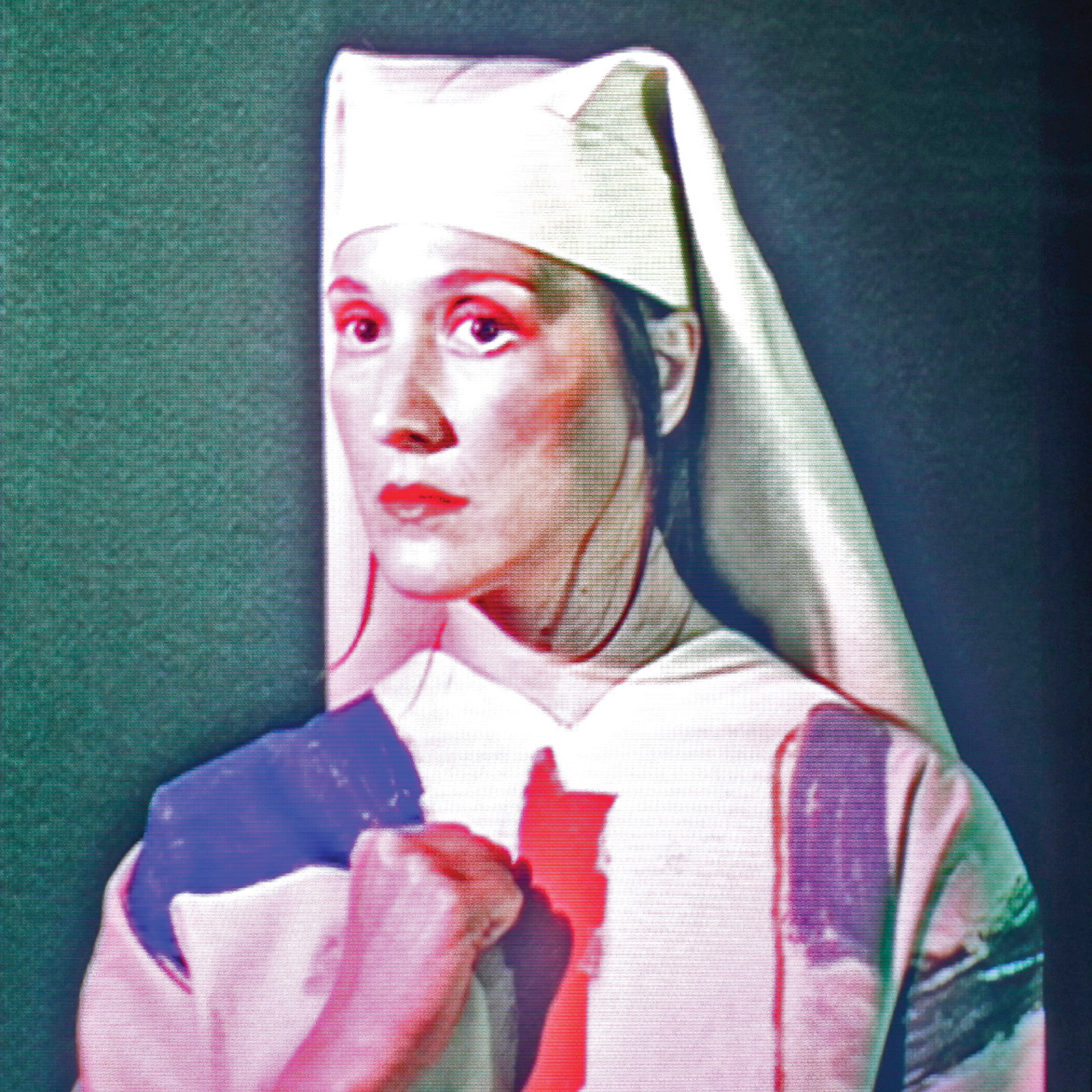 "Just how much we love making music together was the driving force of how the record sounds," she laughs.
Le Bon – whose debut EP Edrych yn Llygaid Ceffyl Benthyg was in Welsh – has been a serial collaborator with many of her alt/indie peers such as partner Tim Presley (whose painting of her provides the cover for Pompeii), Kevin Morby, Manic Street Preachers, Devendra Banhart and more recently Kurt Vile on whose current (watch my moves) album she appears.
She talks of collaborations and production work as akin to an outsider looking in, as opposed to the reverse when making her own music.
She also speaks of 19thcentury poet John Keats' principle of negative capability – the ability to hold two opposing ideas simultaneously – as influencing her approach.
"It's something I try and tap into with anything I'm making, but especially in a time living with real uncertainty. You realise you have to lean into the chaos of it.
"It means finding peace in uncertainty, in the mystery and doubt of everything that's going on, without trying to reach some definitive reason for things.
"It's liberating to lean into the unknown. There's a real freedom. So [lockdown] was almost like a gift."
And finally after the philosophical talk, the serious question: You really do sing Crowded House songs in the shower?
"Oh yeah," she laughs. "I'm a huge fan. My parents were massive fans so my whole childhood was in cars singing Crowded House songs at the top of my lungs.
"Even recently I had a moment with my mom and dad when a Crowded House song came on and we stopped what we were doing.
"We sang it to each other as if we were at the Albert Hall."
.
You can hear this album on Spotify here.
.
Cate Le Bon and her band (with Vera Ellen opening) play Meow, Wellington on June 4, Auckland's Hollywood Avondale June 5.