Graham Reid | | 2 min read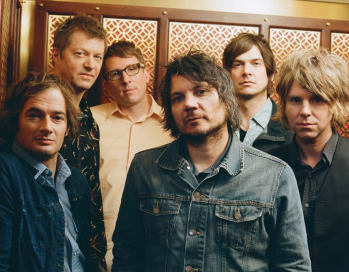 The idea that genres in popular music are immutable has long been eroded. Even by the mid-Nineties No Depression magazine – which took its name from an 1990 album by the band Uncle Tupelo – had as its remit to cover "alternative country, whatever that is".
No Depression would occasionally consider mainstream country artists but more often bands like Whiskeytown, fronted by Ryan Adams, who were identifiably indie.rock. Whatever that is.
Out of Uncle Tupelo came Jeff Tweedy who founded Wilco which – covered enthusiastically by No Depression– emerged as among the most critically acclaimed bands of their era. And while a few tried to classify them as alternative country, Tweedy – who grew up on garage-band rock culture as much as Gram Parsons' country music – struck a very independent path.
Now, after almost three decades of digressions into pop (Summerteethin 99), downbeat singer-songwriter folk and challenging alt.rock (their Radiohead-like left turn for Yankee Hotel Foxtrot in 2001), Wilco have released their most country album since their country-rock debut A.M.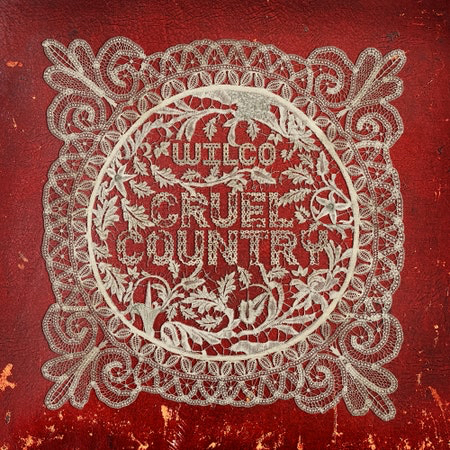 Cruel Country is a wide but focused double album recorded live in their Chicago studio and recently Tweedy acknowledged, "We've never been particularly comfortable with accepting that [alt.country music] definition of the music we make. With this album though . . . Wilco is digging in and calling it country".
With Tweedy's vocal understatement, Nels Cline's lap steel and an overriding downbeat sentiment from the acoustic, Dylan-like strum'n'drawl-cum-Southern country-soul opener I Am My Mother, Tweedy and Wilco bring an un-glossed country framework to songs of emotional depth and heartfelt observations.
On the title track he sings, "I love my country, like a little child/stupid and cruel, red, white, and blue. All you have to do is sing in the choir, kill yourself every once in a while", as he taps into the malaise of American patriotism confronted by the stark realities of the post-Trump hangover.
It sounds even more tragically pertinent in the light of recent events.
There's a strong thread of folk-country running through these songs as on the open-heart emotional surgery of the lovely Tired of Taking It Out On You, the existential mysteries of The Universe ("the universe, for what it's worth, everything is listening for what it means") where Tweedy sings his weary discontent over a gently sweeping backcloth of electronic keyboard.
And again on the rumination of Country Song Upside-down: "Inside a dark cabin, the more moonlike I become, rounding all of my edges 'cause I'm worried. Can't be sung".
There is melancholy brooding (The Empty Condor), seductive dream pop (Mystery Binds), twanging country-pop (Falling Apart), back-porch toe-tapping on A Lifetime to Find with glistening guitars, and ennui on The Plains: "Wait is all we ever do, we never get over feeling used".
Wilco bring their left-field take to country music, whatever that is, which across Cruel Country's 21 songs is as deep as it is wide.
.
Wilco's Cruel Country is available now digitally and on double CD and double vinyl. You can hear and buy this album at bandcamp here.