Graham Reid | | 2 min read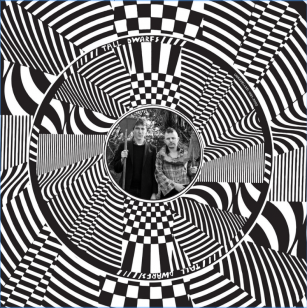 When Chris Knox suffered a debilitating stroke in 2009 it effectively ended much of the creative career for one of this country's most unique and diverse talents: Knox was an artist (with a keen eye for caricature), cartoonist (his Max Media strip ran every week in the Herald from 1987), cultural critic, music writer, television presenter and so much more.
And most notably a musician whose first two bands – The Enemy and Toy Love – might have been short-lived but were enormously influential in the punk and post-punk era.
After Toy Love, Knox embarked on a solo career – willfully and enjoyably lo-fi albums – and also as one half of Tall Dwarfs with fellow Toy Love refugee Alec Bathgate.
The Tall Dwarfs' catalogue was shot through with left-field pop-rock, Lennonesque whimsy, lyrics which could be cruel and incisive or humane, and songs – often recorded on the fly when both parties living in separate cities were available – which were astute and often hypnotic.
The Tall Dwarfs' extensive back-catalogue – six albums and seven EPs – hasn't been readily available although about a decade ago there was serious consideration given to releasing a Dwarfs album and Knox solo album together every few months.
Nothing came of it.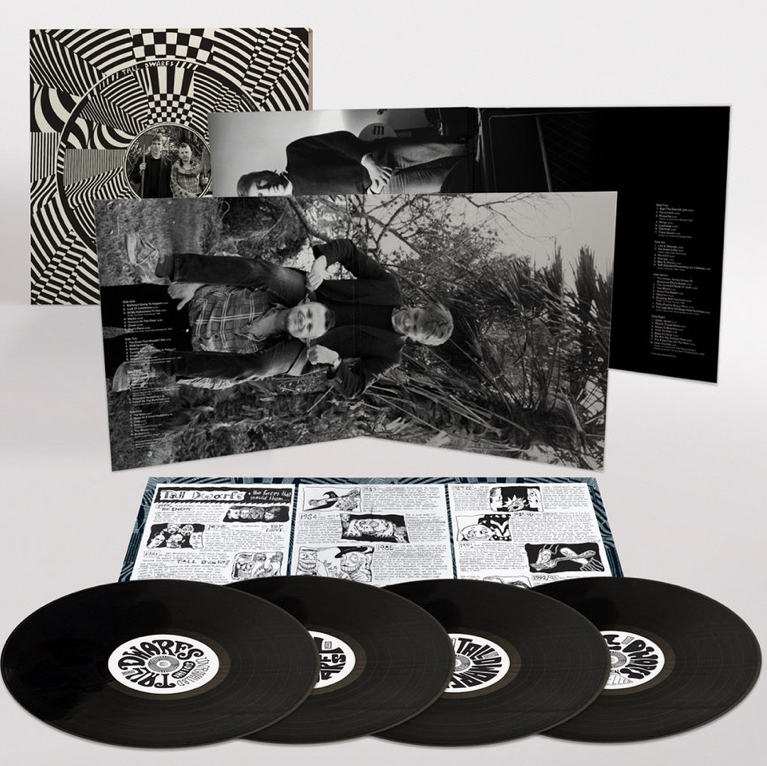 However now we are delighted to note that Merge out of the US has scheduled a 55-song set of Tall Dwarfs, Unravelled 1981- 2002 curated by Alec Bathgate who designed the packaging.
While much of this was described as a kind of outsider or outlier art, the Tall Dwarfs' most enduring quality was their astute pop sensibility (or melodic noise'n'repetition) which hasn't dated at all.
You can pre-order the collection (four records or two CDs, with booklets and further info) which is released on August 19 from Flying Nun here.
Long overdue but very welcome.
So let's allow Tall Dwarfs tell the story of their early years as only they can. (Incidentally, Chris Knox is still painting and his work can be found here)
.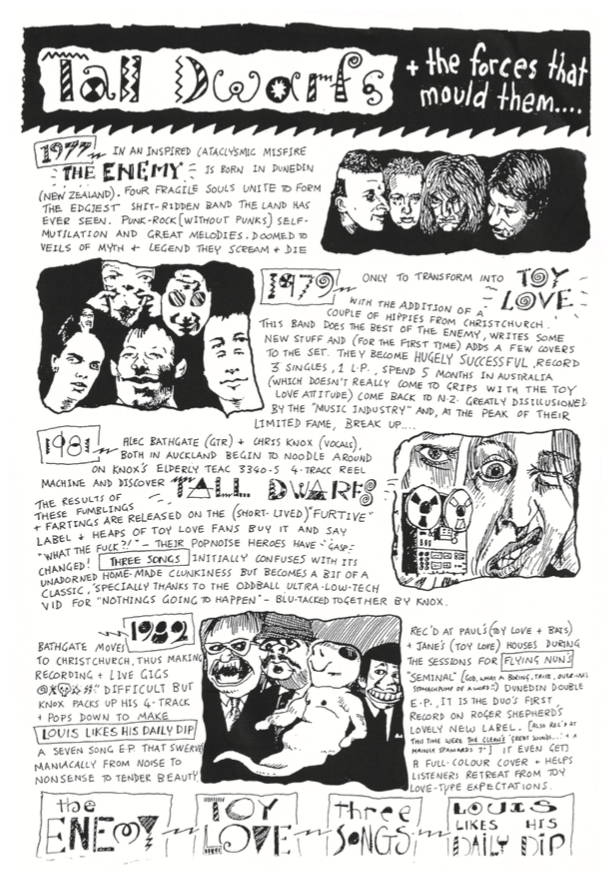 .
.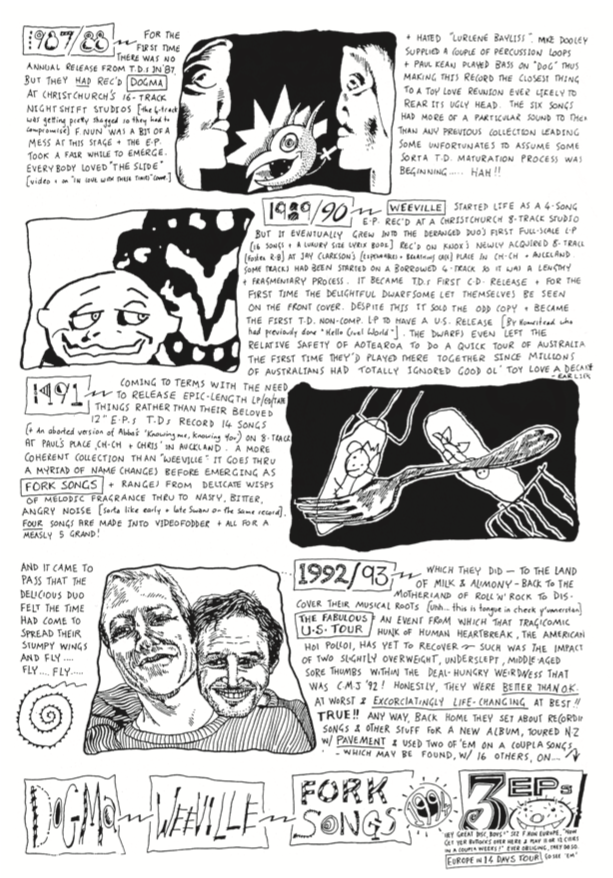 .