Graham Reid | | 5 min read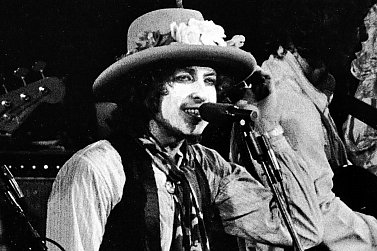 Even Conor McPherson, writer and director of the award-winning musical Girl From The North Country, acknowledges it's a hard one for people to get their heads around.
"I can truthfully say," he says from his home in Dublin, "if someone had said, 'Hey, you want to see a Bob Dylan musical?' my response would've been 'No'.
"So I recognise it's a tough sell because Bob doesn't fit in the world of musicals. And the world of musicals doesn't want Bob Dylan either."
It probably didn't. Until Girl From The North Country arrived using Dylan songs in its narrative.
McPherson said the positive energy from the London audience at the show's preview meant he new intuitively Girl was going to be alright.
"But more than alright, actually. We'd done something new. And it had worked."
He's too modest: The London production of Girl From the North Country was nominated for the Evening Standard Theatre Award, Critics' Circle Award and the Laurence Olivier Award; in 2019 the first New York production won Outstanding New Off-Broadway Musical (and nominated in other categories) and on Broadway the following year Girl was up for a Grammy and Drama League awards.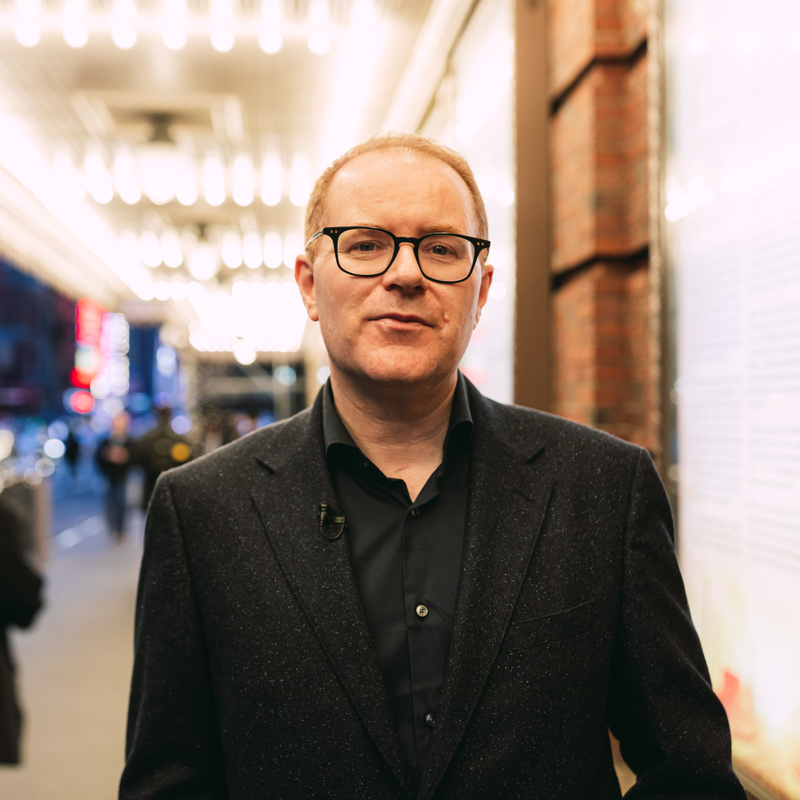 This year it's in for seven Tony Awards (McPherson nominated for Best Direction of a Musical and Best Book of a Musical) and has a touring company bringing it to Auckland later this month.
Despite the critical and popular acclaim, Girl isn't a standard show-tune musical.
"Broadway musicals are a genre, they sound a certain way and do a certain thing," says McPherson who, at 50, has an illustrious career of Irish theatre, screenwriting and directing behind him.
"Broadway plays are very positive, upbeat and usually skewed to a younger audience, except maybe for Sondheim. So I don't know where this one sits."
The genesis of Girl began six years ago when McPherson was contacted "out of the blue [by Dylan's people] asking if I'd consider using Bob's music in a theatre show".
"When I got this approach I was a bit confused because I didn't have any experience doing musicals. And it didn't seem to me Bob Dylan was the go-to composer for what we'd generally consider a Broadway musical," he laughs.
Initially he couldn't see a way into the project but on one of his daily head-clearing walks had an image of a Eugene O'Neill play set in a boarding house in Minnesota in the 1930s which -- by being during in the Depression -- could have characters staying over while looking for somewhere to live.
"I thought that could work so Bob's songs weren't big musical numbers but in some way could be inner portraits of the characters. A subtext, as it were."
His brief outline was sent to Dylan's people and within a day he heard Dylan liked it and gave permission for McPherson to use any of his songs, however he liked.
"So then I was snookered," he laughs. "Because, 'Oh God, now I've got to do it'."
McPherson – who plays guitar – was familiar with some of Dylan's work and had read a couple of biographies, but when a box of CDs arrived he realised the breadth of the man's music. And just how much material he could draw from to support his narrative which included themes of poverty, desperation, religion, race and infidelity.
While working on the dramatic arc – his story set in the songwriter's birthplace of Duluth but, aside from the music, few other Dylan touchstones – certain songs and lyrics made themselves known.
The result is a musical featuring 20 Dylan songs, some familiar and others what contemporary DJs call "deep cuts".
McPherson says a welcome aspect of Dylan's work is that he's "a real writer", acknowledged by the Nobel Prize for Literature in 2016, so there was freedom of interpretation for the audience and performers.
"You can have a subjective take and, with many songs, it doesn't matter who's singing them, they would still be relevant because of the universality of his music.
"When I started I was going at it in quite a literal way. But as I continued I realised you didn't have to do that at all. In fact, things could be quite contradictory and they'd still work."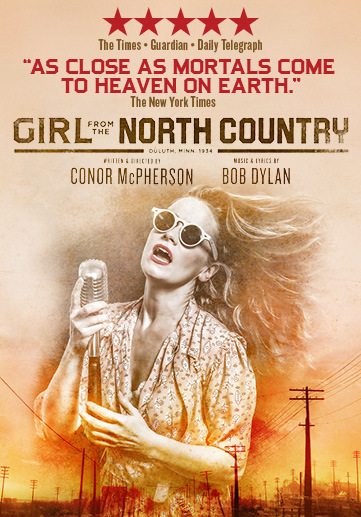 Because Dylan had given him complete freedom, McPherson could use just a verse or two of some of the longer songs or segue from one to another.
That liberty perhaps stemmed from McPherson not hitching the musical to Dylan's career but locating it the era before the songwriter was born.
"That was useful because the lyrics are untethered, so the songs can refer to any era, as all great art does. It's relevant now and will be in the future. But in a weird way it would be relevant in the past. That's how good he is."
McPherson notes Dylan's song are also musically flexible and when working on arrangements they could pull them in any direction: "Writers like that come through very rarely."
As McPherson explored what is known as Dylan's born-again period – when the songwriter briefly embraced apocalyptic Christianity in the late 70s and early 80 – he discerned the intense passion Dylan brought.
"I hadn't really heard that stuff. But he wasn't messing about and we were able to take some of that and use it, that spirituality underpinning what we were doing."
"I began to see our show as like having stories from the Bibleinterspersed with hymns, as it were. A secular service in a way.
"We were tracing something transcendent in the power of his songs, [because] there's a strong Old Testament element in Bob's stuff."
Girl From the North Country may be a musical in the broad definition, but its characters are also archetypes which propel the story while the songs – often oblique as is Dylan's style – fill in emotional detail.
"It was a new way of working for many actors because you're asking them to step off their normal assumptions and to hold their work in an ambiguous place.
"One of the notes I give performers is they have to be mean. . . . the songs are so moving and beautiful, they take care of the comforting, uplifting and deep feeling things.
"So you don't want [the actors] to do too much of that because then it becomes mushy.
"I want the performers to be the vinegar to the honey, to be mean and hard and even kind of unlikable, because the music allows a balance to what happens. And there's more for the audience to do."
When Dylan saw a performance in New York he was enthusiastic, however McPherson says while his approval was welcome, if Dylan hadn't liked it nothing could be done by then. An artistic impasse.
"For me it was a strange situation where you're sort of collaborating with someone on an artistic level, yet they're not coming at you with anything, no demands. You feel you have a soul connection with someone . . . but you don't have to deal with their personality."
Now however – with touring companies rolling the show into 2023 and beyond, a New York production also filmed – Girl From The North Country, a most unexpected musical, has an independent life beyond the artists and creatives concerned.
So Conor McPherson can start letting it go of it and concentrate on new things.
But . . . if McCartney picked up the phone?
"I guess I'd have to say, 'Sorry Paul, I've done it'."
.
Girl From the North Country featuring 20 songs by Bob Dylan and an international cast opens at Auckland's Civic Theatre on July 5 for a season until July 16