Graham Reid | | 4 min read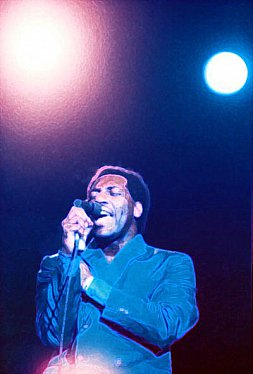 The life and death of Otis Redding is replete with ironies.
The man who displaced Elvis in the British magazine Melody Maker as top male vocalist in '67 – knocking off the King after an eight-year straight residency – could barely crack the top 10 in his homeland.
Yet after his death in December that year – his plane going nose-down into a Wisconsin lake – his genius was recognised and a respectful public put his beautiful Dock of the Bay up the charts.
And then Redding was pretty much forgotten again.
In life Rolling Stone magazine raved about him – perhaps because he was the only soul singer to turn up to the Monterey Pop Festival, and he cited white rock writers like Dylan in conversation.
Certainly the Stone genuinely like him in the late 60s . . . but in the early 90s when the count-back on great albums was done by the magazine only his Otis Blue got any kind of thumbs up.
Redding came back shortly after that: the Black Crowes covered his Hard to Handle; Etta James, country singer Delbert McClinton and The Commitments all took on his gloriously aching Dreams to Remember; and the budget price CD reissue of Redding's Immortal, Live in Europe, Pain in My Heart and Dock of the Bay albums put the man back in reach.
Gee, Mojo Nixon's album was even called Otis and dedicated to Otis' everywhere (Otis The Elevator included, we should note).
These days though, Otis is gone from us again. It's Dock of the Bay and that's about it. He doesn't even turn up on many soundtracks.
Like so many of those seminal artists of the 60s – Hendrix and Jim Morrison being two other obvious candidates – Redding's career was astonishingly short.
It came in a little shy of four years from his first hit These Arms of Mine, which sat around for six months before relentless plugging by DJ John Richbourg broke it through, to that icy night when his private plane dropped down a few kilometres short of the Madison Municipal Airport. Redding was just 26.
Yet in that brief time he shaped the Stax soul sound with Booker T, Steve Cropper and others and at the time of his death the raw, emotional Memphis soul sound was set to displace the smoother pop of Motown.
Redding wasn't the greatest of all soul singers – the book is still open on that one – but he was one of the few who moved effortlessly between the black and white worlds and he was a great interpreter.
The Rolling Stones covered his That's How Strong my Love Is and Pain in My Heart (which Redding didn't write but could claim the definitive interpretation.). Redding returned the favour by covering – and reinventing – the Stones' Satisfaction and The Beatles' Daytripper.
Redding also took on Little Richard's Lucille Rufus Thomas' The Dog, Sam Cooke's You Send Me and the standard Louie Louie (all on his Pain in My Heart debut).
He wrote Respect (which Aretha Franklin turned into a stone-cold genius piece of black women's politics for him, and penned some of soul music's most endearing classics in I've Been Loving You Too Long, Nobody's Fault But Mine and Think About It, one of the most heartbreaking and pity-full lyrics ever recorded.
Those four reissued CDs offer all sides of Redding from the stompin' rockin' soul rager of Live in Europe (recorded in March '67 with the Booker T/MGs band) to the more introspective sounds on the posthumously released Immortal, one of this finest albums, probably essential in any serious collection.
Live in Europe is essential too. Redding sweats right out of the sound system at you as he takes some throat-scouring turns through Can't Turn You Loose (with Duck Dunn's massive bass lines relentlessly pumping) and Satisfaction (where he sounds off-mike for the first verse – but you fill the gap yourself). Or he oozes passion on These Arms of Mine and embraces Smokey Robinson's My Girl.
The Dock of the Bay album was one of those rush-release affairs that corporate capitalism excels at when an artist dies, and it pulled together an odd selection of tracks which bounced around from the dumb-dance of Huckle Buck to Nobody Knows You (When You're Down and Out). Not in the league of Live or The Immortal.
But those reissues – intelligently packaged with original liner notes – at least allow cheap access to the work of a short, influential lifetime. Here was a man who loved Hank Williams' country music as much as the gospel he grew up with in Georgia in the 40s, a man who wrote and produced classic music that has survived interpretations by hard rockers, country singers and wino/junkies like Dutch rocker Herman Brood who gave his Champagne and Wine an unexpectedly good cover.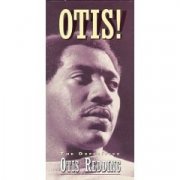 For a big bite of Otis, the four CD box set Otis! The Definitive Otis Redding through Atlantic in 1993 is the way to go. It came out at the last time there was genuine and deep interest in the man.
At the time of his death Redding was listening to the Beatles and Dylan, promising that when he had completed his phenomenal 37 songs in eight days' recording spree, he would emerge as a new Otis Redding.
He never got the chance and speculation on what he might have done is worthless. He left a legacy that is almost impossible to easily categorise.
In The History of Rock, an English series of magazines, the essay on Redding begins, "Otis Redding was soul, but Otis Redding was also country." The cover notes to his debut album read, "Otis Redding is a modern day blues singer."
Soul? Country? Blues?
All these things.
Otis Redding just was.