Graham Reid | | 3 min read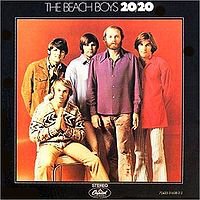 Without wishing to appear nasty, it has to be said some people outlive their artistic viability. They exist in the present, but actually live in the past.
If chief Beach Boy Brian Wilson had died in 1970 we would still hail him as a genius on the basis of Pet Sounds . . . and would speculate on what other greatness he might have achieved.
But let's be brutally frank: Brian's intermittent solo work in the past two decades (we'll forgive him the 70s, he missed them) until the resurrected Smile album in 2004 isn't much cop.
Oh yes, the self-titled album of 88 and Imagination a decade later was all beautifully arranged and blah-blah. But it was more of the same, only less so.
Received mythology says the Beach Boys weren't any good once Brian checked out of the reality asylum in about 1968. Well, if you consider chart placement the measure for a pop band - and a pop band should by definition be popular - then they certainly fell from favour.
But does that mean they weren't any good?
Perhaps that's one of the great "who cares?" questions, but if you are looking for an answer your source material will be the 2000 reissue of half a dozen BB discs (with two albums on most, and excellent liner essays and testimonials).
After Pet Sounds in 66 things were increasingly shaky in the BB camp: the Wild Honey and Friends albums were artistic and commercial failures; Brian spun out; Mike Love became increasingly difficult as he wrestled for control of the group's direction; they shovelled out another compilation; there were line-up changes; and frankly, a band called "the Beach Boys" seemed redundant in a world of Jefferson Airplane, King Crimson and John Lennon's primal therapy album.
They revived their Brother Records imprint, shifted off Capitol to Warners and promptly had their first album rejected.
That album Sunflower, rejigged and with new tracks, was finally released in August 1970. And largely ignored. It peaked at 151 on the US charts.
Now paired on disc with the excellent Surf's Up released a year later, Sunflower isn't bad actually: Brian's This Whole World sounds typically chipper but the lyrics have a dark edge; Bruce Johnston's Tears in Morning boasts an unusual string arrangement; Deidre is a swinging affair with another fine Brian arrangement and the Brian-Mike Love All I Wanna Do is a minor classic. Perhaps people were unkind to Sunflower at the time.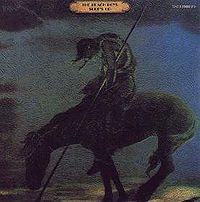 Surf's Up is one of the few essential 70s BB albums.
The eco-friendly Don't Go Near the Water, Johnston's superb Disney Girls (a genuine BB classic), Brian's Till I Die and the title track written with Van Dyke Parks for the original but aborted Smile album of three years previous count among the finest they ever did. You can't say the same, however, about Al Jardine's paean to healthy feet (Take A Load of Your Feet).
So Tough (72) attributed to Carl and the Passions is an odd fish. In the liner notes Elton John says it's a favourite of his for its looseness, and it's certainly that: new BB Ricky Fataar -- later a Rutle, now drummer in Bonnie Raitt bands -- contributes the chunky piano rocker Here She Comes and there's faux-gospel on He Come Down (you can hear why Elton would like these), and there are a couple of fine Dennis Wilson songs.
But only Marcella really approaches the band at their best.
Holland (73, packaged now with So Tough) was recorded in Amsterdam but increasingly damaged Brian -- wisely, given his predilection for soft drugs -- didn't make it over.
Some suggest it was the last flicker of BB genius. Certainly Sail on Sailor, The Trader, Steamboat and Love's elaborately orchestrated California Saga (which is part Petty, part Neil Young) are worth the admission price. The bonus is Brian's odd little fairytale, Mt Vernon and Fairway, an EP released with the album.
But after Holland the Beach Boys retreated into recycling past hits which made a mockery of them wanting to be a viable, contemporary act. In Concert (73), however, is a fine collection of their classic pop songs and excellent album tracks.
While 15 Big Ones (76) had Brian back on a part-time basis, it is punctuated by lousy versions of Rock'n'Roll Music and Blueberry Hill. Tellingly Brian wanted to a whole album of "oldies". but even the band baulked at that.
Even paired with the patchy but likeable Love You from the following year (which REM's Peter Buck hails as his favourite BB album), there is little magic left, just echoes and familiar phrasings and harmonies. It is melancholy and Brian offers some odd, childlike songs. (Syd Barrett did much the same for Pink Floyd when he was passing up reality for something else).
Ironically it was over to Dennis Wilson to pull out the best album by a Beach Boy, the LA-ennui album Pacific Ocean Blue in 77.
So, on reflection were the Beach Boys any good in the 70s when they were mostly without Brian? Patchy, but not as bad as you might think.
However, they were never going to recapture the innocent magic of their surfer songs (by 68 no one was innocent), or the transcendent pop Brian wrote between Pet Sounds and Heroes and Villains.
The M. I. U. Album and Light Album took them out of the decade and although Brian was back his writing sounds grounded in the past, just as it has done since.
However, for Brian Wilson the past was a better place.
Doubtless that's why he still prefers to live there.