Graham Reid | | 3 min read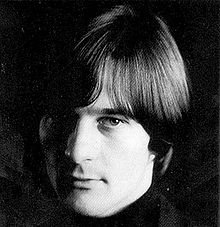 Former Byrd Gene Clark is so famous he's dead and people write songs about him.
Well, Teenage Fanclub did on their album Thirteen album and that's a pretty creditable homage. After all, the Fanclub previously modelled themselves on Alex Chilton's cult-hero band Big Star.
Gene, you wanna talk muso-cred? You got it, man. You're another dead cult figure. So wave hello and say goodbye.
But the world could do worse than rediscover Gene -- who ironically died on Dylan's 50th birthday in May '91 -- and the Raven Records anthology American Dreamer 1964-74 which came out in '93 is as good a place to start as any.
Clark's life ended -- and this compilation arrived -- with him in that singer-songwriter corner where, at the time, a vague association with country music tended to put rock listeners off. But that was then and in the 15 years since the release of American Dreamer the rock world has shifted on its axis and country-flavoured singer-songwriters like Steve Earle, Lucinda Williams, Gillian Welch and James McMurtry, and bands such as Wilco, the Felice Brothers and many more have all brought the authentic voices found in country into the rock mainstream.
And as the architect of some of the most shining examples of Byrds-rock, Clark certainly deserves his time in the spotlight. It was Clark who penned one of the finest and most ignored of all the Byrds' early songs, the shimmer paean to romantic love in She Don't Care About Time (the B-side of Turn Turn Turn), but a song which rarely appears on the more mainstream Byrds compilations.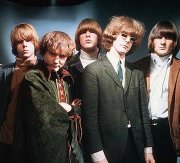 It appears here in its superb original version, not the pallid alternative version which appeared on the Byrds box set.
He also wrote Feel A Whole Lot Better and much later co-penned the modal, psychedelic Coltrane-inspired Eight Miles High with David Crosby and Roger McGuinn. In the pre-Byrds period (he was one of the folksy New Christy Minstrels but collided head-on with She Loves You) he crafted some of the finest Californian Merseyside music ever. That can be found on the Byrds' Preflyte album, but regrettably none is on the otherwise excellent 24 track American Dreamer collection.
Clark was in a pre-Byrds trio with McGuinn and Crosby, quit the Byrds in '66 (after disputes about who should take lead vocals on some singles, and he didn't like travelling) and had a couple of short-lived bands. He rejoined the Byrds for three weeks in '67, left to form Dillard and Clark who explored spaces between country and rock, was in and out of various bands with former Byrds, became a Byrd again, embarked on a solo career . . . and was probably a Byrd again for a couple of short stints just to keep biographers jumpy.
And through it all he wrote great songs. Not many musicians credited merely with "vocal/tambourine" could pen pure pop such as Feel A Whole Lot Better for the Byrds, or She Has a Way and Here Without You from those pre-flyte years. Dinosaur Jr recognise a great tune when they hear one and J Mascis picked Clark's A Whole Lot Better for the Byrds tribute album Time Between. Tom Petty owes his early career to the Byrds.
The American Dreamer collection tosses the balance towards Clark's country-rock inclinations naturally (he was too briefly a Byrd to fill the decade here) but it opens with Whole Lot Better, Set You Free This Time and She Don't Care About Time, then it is into two tracks when Clark was with the Gosdin Brothers (the Dennis Wilson/Dylan sounding Echoes, the archetypal guitar-jangle of So You Say You Lost Your Baby).
The Dillard and Clark years get half a dozen tracks (including the lovely Out On The Side reminiscent of The Band's best material) and two tracks -- She's The Kind of Girl and One in a Hundred -- come from his '70-'71 tenure with the Byrds again.
As the excellent essay by Sid Griffin (a longtime Byrds wannabe and Long Ryder frontman) notes, Clark was also there for some of the Flying Burrito sessions and Here Tonight with them sees him taking the lead vocal in that Gram Parsons-Byrds spin-off band.
But it was Clark's solo work which captivates more in the decade covered here and the half dozen included (the title track being the first among equals) take this collection away from his associations with his former band.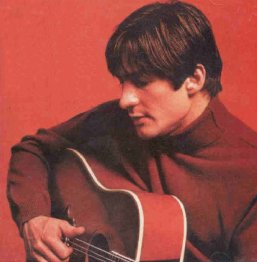 Clark never influenced too many careers in his time, although he was much respected by his peers. His influence is more pronounced today -- two of his songs appeared on the Robert Plant/Alison Krauss album Raising Sand (Polly and Through the Morning, Through the Night) and his work has been performed by This Mortal Coil, Paul Weller and many others.
Even so, it was nice to have had the Teenage Fanclub (from Scotland!) acknowledge this seminal Americian singer-songwriter so presciently in the early Nineties with the words: "all the seeds you sowed are just waiting to grow, so sleep, sleep and lay your white body down . . . no matter what you do, it all returns to you."