Graham Reid | | 3 min read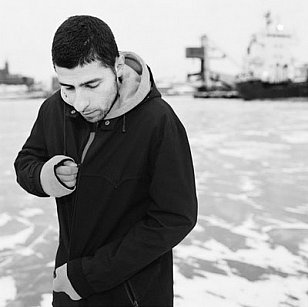 Jose Gonzalez is an interesting series of contradictions: his family is Argentinean but he was born and grew up in Sweden; he played in hardcore bands but has enjoyed huge success with a quiet folksy album; he makes lo-fi music yet has sprung to fame on the back of a memorable telly-ad for cutting edge technology; and he goes untroubled on the streets of his hometown Gothenburg despite being named Sweden's Artist of the Year.
And do we need mention that in concert this self-effacing guy who has drawn favourable comparisons with folk-rock legends Nick Drake and Tim Buckley is as likely to play a version of Kylie Minogue's dancefloor hit Hand on Your Heart or Joy Division's gloomily romantic Love Will Tear Us Apart as tracks from his own album?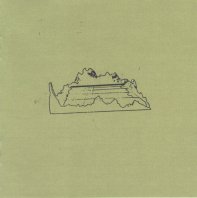 Gonzalez -- 28, speaking halting but clear English, and just back from small scale appearances at SXSW in Texas and beaming out to millions of American homes thanks to the Conan O'Brien Show -- has captured attention with his measured folk-framed pop on his debut album Veneer (left), and specifically the track Heartbeats which was used in the advertising campaign for the Sony Bravia television.
Yes, he's a little concerned he might only ever be known as the guy who sang while coloured balls bounced down the steep streets of San Francisco. And he does think music in ads tends to be like those boisterous songs which became famous through Levi campaigns.
Heartbeats, a trickle of folk guitar and post-rock vocal drone which is a cover of a track by Swedish band the Knife, is a long way removed from that. Which probably accounts for its success.
"I think so. People started turning up at shows who hadn't previously. I was aware of what could happen after the advertisement. But not to this extent of making my album go gold or platinum because I've never seen my music as commercial."
Perhaps not, but with the new-folk movement steered by the likes of Devendra Banhart and Sufjan Stevens, and bands like Arcade Fire emphasising nuance over noise, Gonzalez has arrived at a very receptive time.
Growing up playing acoustic guitar -- his father apparently gave him a flamenco album and Beatles album at the same time -- Gonzalez shifted easily between the worlds of pop and acoustic. He had classical guitar lessons and first played a solo concert at school when he 14.
"I played Cavatina," he says with an embarrassed laugh as he refers to the famous theme from The Deer Hunter which is to the acoustic world what Smoke on the Water is to rock guitarists.
He was seduced by Black Flag in his teens and although now known as a solo acoustic artist, Gonzalez played in Swedish punk, hardcore and indie-rock bands called Back Against the Wall, Renascence and Only If You Call Me Jonathan. Since 1998 has been part of the pop-rock trio Junip and has collaborated with UK electronica duo Zero 7 on their album The Garden, but by the time he was 20 he was out of thrash and back playing solo acoustic.
"Around 98 I stopped playing hardcore. Everybody was growing up and starting working, and I was studying. I had always played acoustic parallel, but then it just became acoustic guitar for me then, although I did start playing with Junip which is like the never-ending story now. We are guitar, drums and organ but we don't get to play that much now. The drummer has been living in Finland and I am busy with all the touring."
Much of that touring has been around Europe where he admits was, until the success of Veneer and that advertisement, playing to predominantly ex-pat Swedes: "It happens a lot in London which is the fourth biggest Swedish city in the world, and also Barcelona last summer the crowd was cheering and saying, 'One more song' in Swedish.
"But in the States only the Living Room show in New York last year was like that, all the rest weren't and that's a good sign."
Gonzalez has been sneaking up on American audiences: his song Crosses was used in the final episode of The OC last year and another included in an episode in January. His album was rated number 13 on the CMJ best of 2005 list (above Antony and the the Johnsons, and Sleater-Kinney), and his recent shows at SXSW attracted all the right attention from touring companies and distributors: "The whole point is that a lot of people who are working with music are going there, so even if you don't get to do the best shows it is more of a work thing."
This reluctant lyricist -- "they are a necessary evil, I wish a song can be as interesting without lyrics so I wouldn't need to write them" -- still manages his own MySpace site but as touring and promotional commitments have kicked in he's now leaving all the rest to management and a cobbled together collection of labels such as Mute, Shock and Peacefrog who progressively fell in love with his music and stitched up distribution deals in various territories.
From hardcore to hush is quite some distance, but Jose Gonzalez knows why he has found an unexpectedly large audience.
"There is always room for softer music. There is always the contrast. If everybody is shouting and you start to whisper people will listen."