Graham Reid | | 2 min read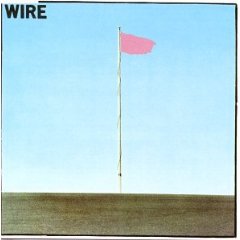 The best thing about the punk years wasn't punk of course. That stuff exhausted itself pretty fast.
No, punk's importance was the doors that it opened to let in the likes of the Gang of Four, This Heat, Pere Ubu and musical architects such as Wire -- whose early claim to fame was getting 21 tracks onto two sides of vinyl. Field Day for the Sundays on their '77 debut Pink Flag came in at a tidy 28 seconds.
Wire were Colin Newman, Bruce Gilbert, Graham Lewis and Robert Gotobed, and they were arty. Songs had titles such as Reuters, Surgeon's Girl and Mannequin and the Pink Flag album cover was indeed a low angle shot of the very same.
Wire's economy of sound set them apart, although in listening to the CD reissue of that debut album (with two extra tracks) it's hard to remember the particular excitement found in their four-chord haiku yelps.
Chairs Missing the following year is still Wire's finest moment: a snappy 15 tracks (plus three extra on the reissued disc) in which they force-fed the sounds to fatten them, and spun off into a little punk psychedelia while retaining the taut art-school angst.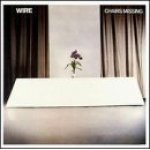 Like Syd Barrett -- a label mate on Harvest oddly enough -- with a better attention span.
Chairs Missing offered deadpan humour, a slightly gloomy feel that anticipated goth-pop, and the textural songs like Marooned hinted at the warm austerity of Brian Eno.
The artiness is still there (French Film Blurred with its gothic chill, the fragile pop of Outdoor Miner) but the arch quirkiness was more focused: I Am The Fly ("in the ointment") which was almost a hit and a piece of pre-Blur Anglo-posing; the self-conscious I Feel Mysterious Today.
By 154 in '79 however they were starting to feel redundant in the fast moving world of post-punk which was throwing up new ideas and ideologies in rapid succession. And although hailed at the time by some critics, their studied economy seemed like an excuse for not developing an idea.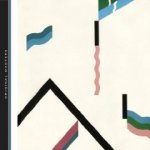 However listened to from a distance, 154 is perhaps better than it felt at the time: the pins-in-your-temples guitar still efficiently irritating, the pop sensibilities on show quite effective (The 15th, Blessed State). And there were the eerie agonies of A Touching Display.
After this brief flourishing, Wire folded their tent in 1980 and over the subsequent decades re-emerged as a very different band, sometimes without Gotobed. Their sound was completely different also. In many ways they became a rock band, albeit one with an art gallery ethos. (See Elsewhere's 2004 interview with Colin Newman.)
But for a wonderful and intense period Wire offered a blueprint for pop in miniature. Art without bombast, and gothic awareness without going the whole Cure/Bauhaus. They also showed that humour and intelligence could be part of the contract in post-punk and if their influence isn't felt today as it once was, that takes nothing away from these three albums which are best read as all of a single piece.
Like an art project, perhaps.