Graham Reid | | 6 min read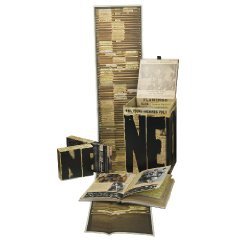 There is a difference between something being "much anticipated" and it being "long awaited". Neil Young's box set Archives Vol 1 (1962-73) is certainly much anticipated . . . But long awaited?
I think most people gave up waiting many years ago: Young announced the series back in the mid Eighties.
In subsequent years -- decades even -- every time it got close to being delivered Young would pull back and give his record company another new album, just as he did some months ago when Warners got all excited about him coming by the office with what they thought would be at last The Famous Big Box Set of Urban Legend . . . and he dropped off Fork in the Road instead.
Ah Neil, always an awkward cuss.
But the much anticipated Archives Vol 1 has finally arrived, so the question is was it worth the long await?
First the facts: Archives comes as an eight-CD box set at the lower end of the credit card abuse, but there is also an expanded DVD version and another 10 disc version on Blu-Ray with a dozen hidden tracks beyond the CD version as well as a slew of interview tracks, a photo gallery, poster, links to downloads and so on. This is the version Neil recommends you get because of the superior sound and vision quality, and for the mass of additional material. (See video here.)
So you pays your money according to how much Neil Young means to you.
This discussion will only concern the eight-CD set, if you really want Neil's home movies, still photos and the wobbly Journey Through The Past film then knock yourself out.
But if Neil has been your man then it is likely you will already have a significant chunk of what is contained in the eight-disc box -- and that's got to be disappointing.
After all the hype and myth and rumour surrounding it (not entirely attributable to Young it must be said) you'd have presumed swathes of unreleased material. That's not the exactly case.
If you have collected Young then you will definitely have some Buffalo Springfield material (by my count nine tracks out the 28 on the first disc are from previously released Springfield albums or the Springfield box set) and of course you would already own Young's self-titled solo debut (at least four tracks from it are here, more if you are real collector), Everybody Knows This is Nowhere with Crazy Horse (another six), After the Gold Rush (another nine or so) and you may have even picked up Young and Crazy Horse Live at the Fillmore East 1970 (that's a whole disc here) and Live at Massey Hall 1971 (there's another whole disc down).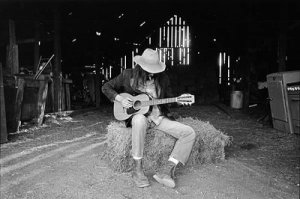 Add in another half dozen songs from Harvest and a few other previously released bits and pieces with Crosby Stills and Nash, and that means more than 50 of the 116 tracks here may already be in your collection. Damn close to half.
And if you start knocking out mild curiosities like the half dozen Shadows/Merseybeat-pop tracks from the Squires in the mid Sixties and some rather-too-similar alternative versions and you might be asking some serious questions.
Me? Well, I'm one of the nay-sayers when it comes to claims about Neil Young's genius and have only ever, and very judiciously, bought his albums, most of them when he's been plugged in and noisy: On the Beach, Tonight's the Night, American Star and Bars, Rust Never Sleeps, Live Rust etc
So that means I'm actually well served by this collection: I only have very few of these songs -- but I suspect when it comes to buying a Neil Young box set I would be in the minority. Long suffering fans who've waited for this will be rightly miffed at the stacking of previously available material here.
Not that this set isn't without great interest. And the sound is superb, a real ear-opener in places, especially on the live material.
Those Squires tracks, all Young originals, are kinda cute and I'll Love You Forever (posted here) boasts a lovely floating vocal by Young over a soft Brit-pop ballad and the sound of thunder and rain. Real nice – not a trace of that whine which became his hallmark – and (I'm A Man And) I Can't Cry, and his duet with Comrie Smith on Hello Lonely Woman (where Young plays mature blues harmonica) reveals his early love of country.
A little later, in December '65, there are his first versions of Sugar Mountain and Nowadays Clancy Can't Even Sing.
(There's nothing here from the short-lived Mynah Byrds, fronted by Rick James, who started an album for Motown.)
What is impressive is how Young was determined right from the start to write and sing his own songs. "Neil had a tremendous creative energy," former Squire Allan Bates told Uncut in March 2009. "Most bands then would only do covers but we'd be playing Neil's original stuff."
"We'd talk about music he was working on," said Squire Randy Peterson, "but the thing I always remember him telling me was how he wanted to be a star. He was totally committed. That used to scare the hell out of me."
Young's confidence in his talent was well placed, even someone as unconvinced as me can hear the strength of his writing in the years before he hooked up with Buffalo Springfield in '66.
Those Springfield songs here – among them the jangle pop-rock of Burned, the downer trip of Out of My Mind, the surf-pop of Kahuna Sunset which seems at odds with their pre-hippie project, the electric psychedelics of Mr Soul, the Dylanesque Sell Out – are among the best on the first disc and you can hear Young testing himself in different styles.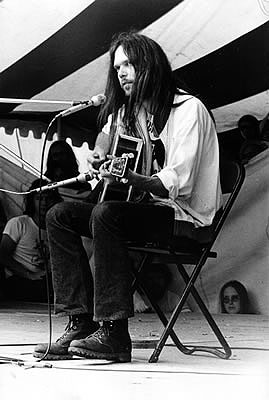 The second disc Topanga 1 (1968-69) covers very familiar ground for most listeners (songs from the self-titled solo album and Everybody Knows This is Nowhere, a previously unreleased stereo master of Sugar Mountain, a few different versions and mixes) but the third – Live At The Riverboat 1969 – is largely unreleased or limited release material and was recorded before an audience of what sounds like eight people.
Young is chatty, droll and delivers a terrific and intimate solo set which drew on Springfield songs and his solo album: Sugar Mountain, On the Way Home, I Loved Her So Long, Broken Arrow . . . . This disc is the real cornerstone of the set and of the kind you'd have hoped Archives 1 might have contained more of.
Much of the Topanga 2 disc – lifted from Everybody Knows This Is Nowhere, After the Gold Rush, from the CSNash and Young first forays (Woodstock, Déjà Vu) is previously released or tracks in different mixes and the previously unreleased Everybody's Alone with Crazy Horse is hardly essential.
And, as mentioned, disc five – the excellent Neil Young and Crazy Horse Live at the Fillmore East – has been released previously (2006), as has the first half of the sixth disc Topanga 3 (1970) which opens with songs from After the Gold Rush then moves into familiar material (albeit in stereo or unreleased live versions) of CSN&Young songs (Ohio, Only Love Can Break Your Heart. Tell Me Why). Move along folks, unless you are an obsessive Young fan there's not a lot here that has a "wow" factor.
Disc seven is the Live at Massey Hall 1971 concert which was released in 2007.
The final disc is North Country (1971-72) and has a swag of Harvest tracks, some previously unreleased songs with the Harvest band the Stray Gators (Bad Fog of Loneliness, Journey Through the Past) and a couple of previously unreleased different mixes (A Man Needs A Maid with the London Symphony Orchestra, Soldier).
Eight discs is a lot of Neil Young – and you do wonder if, given two discs have been presented in the past few years – whether Archives 1 needed to be quite this substantial. The though occurs that maybe this is the template for subsequent volumes, but they will cover years of greater musical breadth and diversity, and perhaps also retrieve from the vaults those albums like Homegrown (1975) and the first Chrome Dreams album (1977) which were recorded but never released.
So, just how interesting and/or essential is Archives Vol 1?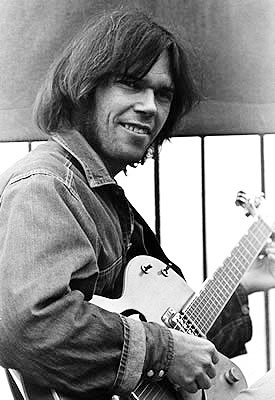 Well it is certainly interesting, especially if – like me – you don't have much early Neil Young. But many will doubtless feel they have travelled many of these roads before, and often, so may feel slightly cheated.
This isn't the ground-breaking collection of unreleased material that say Bob Dylan's Bootleg Series unveiled which offered a breath-taking alternative history of Dylan, or even the mass of fascinating (if sometimes lesser) material on Springsteens' Tracks box set.
Much like the first volume of the Beatles' Anthology series, there may be a sense of let-down -- but also I suspect if Young does get around to the second volume of Archives (and he might be wise to do that sooner rather than later) the next one will be much better because it will cover more interesting and musically diverse years.
Acclaimed though this is, and as much as it fills huge holes in my somewhat spare Young collection, Archives 2 is the one I'm most interested in.
Despite the already released songs, there is more than enough on Volume 1 by way of vault rummaging which makes me confident the next one will be essential.