Graham Reid | | 4 min read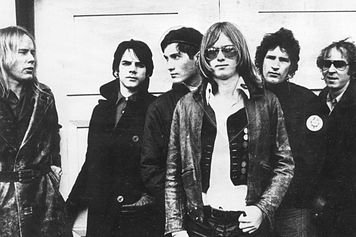 Radio Birdman were one of the great Detroit rock bands, except they came from Sydney. Inspired by the Stooges and MC5, they blasted out of Australia in the pre-punk Seventies in one of those short, fast flights that would end in legend or obscurity.
They managed to achieve both.

Most people have never heard of them let alone their sonic boom thrash-pop, but the few who did became passionate.

Regrettably, there were very few, and the original Radio Birdman career lasted all of four years, leaving a couple of albums and some singles and EPs, and a lot of people later saying, "Wow, did that really happen?"

Birdman were, like the Saints from Brisbane, smarter than most contenders and in their sound you could hear strange suggestions of surf rock (Aloha Steve and Danno addressed the stars of the television show Hawaii 5-0 and includes a snatch of the theme) and a real pop-rock sensibility. They might have been noisy, but they knew when to pull back, how to shove in a chorus you'd remember, and weren't beyond a little coiling guitar solo for extra texture. And dammit, they also had a piano player who pulled out everything from Jerry Lee Lewis to melodic Bob Seger-type balladry.
Little wonder people were impressed.
Radio Birdman formed in late '74 around American-born guitarist Deniz Tek and keyboard player Pip Hoyle (both medical students in Sydney) and quickly hooked in bassist Carl Rourke (formerly with the Rats), singer Rob Younger and drummer Ron Keeley. They played rowdy rock'n'roll with one ear on Iggy Pop and the Stooges, the New York Dolls and MC5.
Widely dismissed or disparaged by the mainstream rock media, they ploughed their own furrow and ran their own gigs to increasingly popular acclaim.
They released the Burn My Eye EP, underwent some line-up changes (Hoyle out) and recorded the Radios Appear album which came out on their own label in mid '77.
Some odd notoriety followed: Tek's song New Race, chosen as a single because it was his stab at a teen anthem, was criticized as being fascist and the group's insignia of eagle wings and their paramilitary clothes added fuel to the debate. It only made them stronger.
Hoyle returned, they fired off another album (commonly known as The White Album), toured in Europe, recorded another album in Wales but broke up due to internal differences and pressure from without in June '78.
Four loud, fast and heavy years.
The album from the Wales sessions appeared as Living Eyes in '81 (it re-appeared remixed in '95). In '88 there was the Under the Ashes box set (it reached number one on the Australian indie charts), but you needed fast cash and it was gone before you could trade in your Cars albums.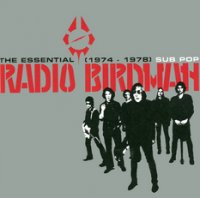 There is however a cracking single disc The Essential Radio Birdman (1974-78) on Seattle's Sub Pop label, and it bristles with energy from Aloha Steve and Danno through its 22 tracks.
If they hadn't come after them you'd swear you could hear echoes of the Clash here (Hand of Law), and scattered around there's sleazy nightclub jazzy piano (Love Kills). You can hear them invent New Wave on Non Stop Girls upon which XTC and a dozen others unwittingly built their early careers. Yes, Radio Birdman did all that and more, and then disappeared. Sort of.
Tek, Younger and bassist Warwick Gilbert (who had replaced Rourke) went on to form New Race in '81 with drummer Dennis Thompson (ex-MC5) and Stooges guitarist Ron Asheton. They were thunderous.
In the mid Nineties Radios Appear and Living Eyes were remixed and re-released, and both were named in top five reissues list of '96 by readers of Australian Rolling Stone.
Their legacy was undiminished by their re-formation in '96 for the mail-order album Ritualism and the subsequent touring.
The great Radio Birdman also appeared on a double-disc collection of a decade of Australian garageband rock from the mid-70s.
Do the Pop! took its title from a Birdman track, but pointedly opens with one of Australia's classic songs, the Saints' (I'm) Stranded which anticipated punk by a year and also drew on the Stooges and the sound of Detroit. Needless to say, they shared bills with Birdman, largely because no one else could.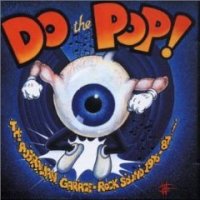 Do the Pop! offers an excellent overview of the period with tracks by the Sunnyboys, Celibate Rifles, early Hoodoo Gurus, Lime Spiders, Died Pretty, the Hard-Ons, and the Stems. And, as with that Birdman collection, it came with thorough liner notes.

Yes, it's a long haul after the first dozen tracks but something like the pure power pop of the Hitmen (Didn't Tell the Man) or the desperate girl-pop of the Passengers will still leap out and surprise you.

It's worth persisting with to find the frequent little nuggets and songs played by people whose lives seemed to depend on it. That's kinda rare, but was common enough in this thrilling period in Australian rock when Radio Birdman flew high.

What was it Wordsworth said about an exciting period in history: "Bliss it was in that dawn to be alive, but to be young and in a garageband was very heaven"?