Graham Reid | | 4 min read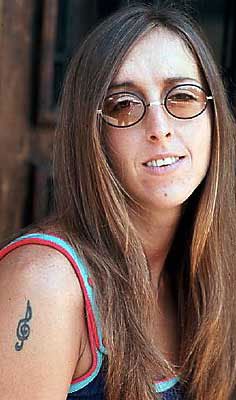 There seem an alarming number of women musicians written out of popular culture: Doris Troy, Minnie Ripperton, Laura Nyro, Judy Henske, Mireille Mathieu, folk-rocker Cindy Lee Berryhill . . .
And who these days even cites Janis Joplin either as an influence, or simply as someone worthy of serious critical or popular attention?
These (and dozens of others) were all women who made, if not great contributions, then at least connect with an audience. They meant, and in many cases continue to mean, something.
And what of the tragic figure of Judee Sill?
Two albums in her lifetime (a posthumous third appeared in demo form), then she disappeared into a haze of indifference, obscurity and died of a drug overdose in her North Hollywood apartment. She was 35.
Her legacy of that brief period between her debut of '71 and that second album Heart Food just 18 months later was a collection of sensitive songs which were complex in their arrangements (she was classically trained) and were influenced by Christian notions of redemption.
And Sill was someone searching for redemption.
Her Los Angeles childhood was marred by the death of her father and older brother when she was young, a mother who slid into alcoholism, and Judee herself running away from home as a rebellious child and into a life of crime which included sticking up liquor stores. She ended up in reform school where she pursued piano and learned to play church organ.
On release she fell into heroin, a forged cheque landed her a jail term and on release she worked on the streets. Then she cleaned herself up and started songwriting, scoring a minor hit with Lady-O which the Turtles covered. It had been quite a journey to that point, and Sill was still in her early 20s.
"As a hooker," she told Rolling Stone in 1972, "my heart wasn't in it ... all I really cared about was getting that needle in my vein, squeezin' off.
"I did [heroin] with gusto because I wanted to escape my torment and misery. But then I figured if could maintain that kind of habit that long, the willpower I'd need to kick it would be a cinch."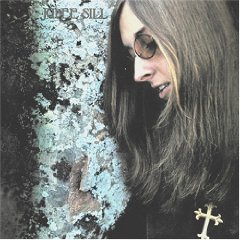 Back in LA she had run into Graham Nash and David Crosby, then enjoying success after Crosby Stills and Nash, secured an album deal from David Geffen and proceeded to craft her self-titled debut album which involved complex choral-type overdubs, elements of folk, baroque, rock and country.
She looked like a typical LA/Laurel Canyon folk-rocker but Sill was always going to be different, if not for her past then for her smarts.
"The only people I was really influenced by were Bach and Pythagoras," she told one music magazine, and she wasn't kidding. She'd studied Pythagoras' Music of the Spheres.
"He knew how to affect people's deepest emotional centres," she said, "with what sounds and what notes, so they'd be uplifted without realising why. He not only wrote music, he made graphs . . . got the degrees down exactly."
Sill aimed for the heart and soul also, and her album produced the minor hit Jesus Was a Cross Maker (produced by Nash).
On paper at least, Sill was on her way. Her album was critically acclaimed -- but failed to sell -- and she opened for Nash and Crosby -- but didn't much like the live thing.
She was, by inclination and calling, a studio musician in the manner of Brian Wilson who heard complex sounds in her head and needed time to resolve them. She was a perfectionist.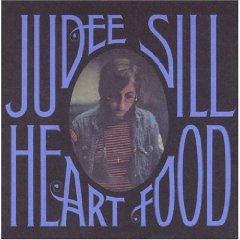 But when Heart Food (for which Joni Mitchell dropped by) was similarly ignored by the public she reverted to heroin and all but disappeared. There were repeated rumours that she had ODed -- but that didn't come until late '79.
By then she was forgotten, had endured a series of car accidents and painful surgery, and was less than a footnote in the West Coast singer-songwriter scene which produced the Laurel Canyon sound and delivered Mitchell, the Eagles, Jackson Browne, James Taylor (and his many siblings), JD Souther and others into the world arena.
Yet in that short creative life Judee Sill produced some remarkable songs, notably the aching Soldier of the Heart, The Donor, Down Where The Valleys Are Low, The Pearl and many others.
"Her best songs were simultaneously personal and incredibly grand," says Jim O'Rourke of Sonic Youth and Wilco.
Andy Partridge of XTC noted: "If you're a fan of the more soulful, hymnal side of Brian Wilson then she is the female equivalent . . . the most achingly beautiful melodies and chords structures I have ever heard."
Not a few writers have noted that if Sill had been male she would be enjoying a reputation like that of Anglo-folk singer Nick Drake who left a similarly small catalogue behind.
"She didn't sound like anybody else," says Shawn Colvin who has covered Sill's There's A Rugged Road, "but it was sort of like Brian Wilson or somebody, what with all the double-tracking she did. It was streetwise and yet it was religious."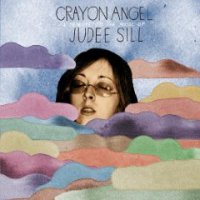 Sill has a few fans among the famous these days: the Fleet Foxes (understandably) cover her Crayon Angels and in late 2009 there was a fine tribute album Crayon Angel which was Sill's music reinterpreted by the likes of Ron Sexsmith, Beth Orton, Nicolai Dunger, Marissa Nadler and Bill (Smog) Callahan.
The wheel has turned and Sill's formerly much-embellished songs work equally well as stripped back alt.country and neo-folk because of the strength of their lyrics and her songwriting.
Judee Sill may always be a name whispered rather than shouted, but it would be a continuing tragedy -- and a poor reflection of the memory of popular culture -- if her name faded entirely.