Graham Reid | | 7 min read
You know how the arc of fame moves in the States: you have a minor career in rock, hip-hop or the movies so you take to drink, drugs or become addicted to pain-killers. (Who knew there was that much lower back pain in success?)

Then you spin out of control. You do silly things such as marrying in Las Vegas to someone you just met, date transvestites or punch a photographer. Then you get straight, confess your misdeeds on Oprah or some late-night talkshow -- and lo! You are a star.

Of that trajectory the most important part is confessing you messed up. There's nothing the public likes better than to have you apologetic and contrite.

So it's hats off to Evan Dando, the former golden boy of early 90s pop-rock who was blessed with good looks, a gift for songwriting and briefly had the critics' favourite band with the Lemonheads.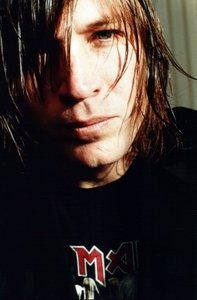 Dando has returned to pop-rock after a six-year absence, during which he seems to have consumed every drug and alcoholic beverage known, and possibly tranquillisers available only to sick animals.

But is Evan contrite, ready for Oprah's confessional booth
Not a bit
This is him, laughing heartily and slightly slurry of speech, about his heroic ingestion of drugs.

"It was part-and-parcel of the whole thing. I wanted to do it properly, be in a rock band, get successful and do tons of drugs - and I wouldn't have done it any other way had I had to do it again.

"I grew up idolising people like [author] Williams Burroughs, the [Rolling] Stones, [poet Samuel Taylor] Coleridge, [poet William Butler] Yeats who all smoked tons of opium and stuff -- of course the Stones did more than that.

"And actually those guys did a fair amount of coke back in those days. [Aleister] Crowley did too, but he was into Satanic rituals. I read a big book about Crowley and that was hilarious. Now he could really take drugs, he makes Keith Richards look like that guy from Wet Wet Wet ... although that guy is a pretty heavy dude too you know?"

And he giggles gutturally again. Oh, and he has no regrets: "I don't ask for any kind of forgiveness."

And if you ask him what he learned by his protracted experience when he was written off and considered one of the great losses to music he'll be brutally honest: "I learned drugs are really fun and I explored them to my satiation, a very clumsy word unfortunately.

"But I got to the point where I was beating a dead horse. I did it enough to say, 'I've done that and now it's time to move on'. I still have the occasional joint but I don't drink or do hard drugs."

Drink, because it is readily available, was the worst ("it certainly made me feel the worst") and he admits he took to the bottle to compensate when he was trying to avoid other drugs.

September 11 was his turning point, almost. His apartment is a few blocks away from the Twin Towers site and the second plane went overhead:

"That's when I quit drinking, or started thinking about quitting. Of course, that day I was drunk off my head. I mean, two huge buildings came down so what are you going to do? Not get drunk? Then we heard four other planes were going to crash into us, so why not? It took about five months for me to actually stop, March 15."

March 15, 2002, is a date he mentions repeatedly, as if to remind himself of the progress he has made. But he isn't like so many stars who fall from the spotlight only to make a comeback, but deny they ever went away: "I would never tell you I didn't go away. I went away, I went way away," he laughs.

So Dando, 37 and still good looking, is now married to model Elizabeth Moses, fit and healthy as befits someone who skis and goes skateboarding, has a new manager, and made a comeback bringing his sensitive style - which touches on country rock - to audiences again.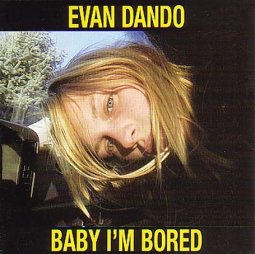 First he released his Baby I'm Bored album last year, which, while not up with his best work, was certainly encouraging enough, and he is touring again.

He goes out with a small band or just a guitar and he's just back from a brief solo jaunt around Spain, a country he loves and has visited frequently.

"Great food and good people. The siesta is their gift to the world, the only thing is no one else does it, other than in Mexico and Costa Rica."

As he always did with the Lemonheads, in Spain he got out and saw the sights like the Alhambra palace in Granada, a place he has seen many times and never tires of.

"I make a point of experiencing the country and taking in all the smell and sights," says this man who counts a day at Piha with the Lemonheads ("where that questionable Xena was filmed") as one of the most memorable in his life.

"I've heard of people who tour and they'll go to McDonald's. I was never that kind of person.

"Three summers of my life - my formative years when I was 9, 11 and 13 - I spent in Biarritz, France. So I've always enjoyed travelling, that's something my parents gave to me."

In rock culture, Dando's drug days might be common, but he is an uncommon figure. The man once described as a "slacker sex-kitten", who was photographed on a hotel bed in gloriously debauched disarray with Courtney Love after Kurt Cobain's death and followed Oasis around like an embarrassing puppy, is literate and comes from a family who sent him to the prestigious Commonwealth School in Boston.

At one summer camp there was a tent where Ulysses was read aloud 24 hours a day. He won't say it was a privileged upbringing, but he certainly had advantages.

"Yeah, my mum was a model and my dad was a lawyer. We don't come from money, and we were middle class, but my dad was successful so when I didn't go to college he said, 'Right, but you're not getting any money from me'.

"So I worked as a waiter for two years when I was 19 and 20 until the band took off and I started to live off that. So I'm not privileged but I am very lucky. My childhood was a dream. My parents made a point of spending all their money on great holidays, and they were intellectually curious people.

"They hooked me into jazz and played mostly soul music when I was a kid. They read to me and didn't let me watch television - I got one hour a night - so I'm privileged in that way, too."

He remembers his formative rock'n'roll experience vividly, it was when he was 9 and he went to a free concert: "It was Heart and that was my first show. They were in their heyday playing Barracuda and stuff, it blew my mind at the time."

Around the same time his life changed in other ways: "I'd go up to the public gardens with my skateboard, and that's when I started taking drugs," he laughs. "I was nine or 10. They were out there back then. Not that they aren't now, of course."

He formed the Lemonheads in the early 90s, they sprung a surprise hit with their cover of Simon and Garfunkel's Mrs Robinson and their shows were an illuminating exhibition of Dando's songwriting craft and his breadth of musical knowledge.

He would cover tunes by his idols, country-rock legend Gram Parson and Monkee Mike Nesmith, alongside his own dreamy and world-weary songs such as Ride With Me. Dando was tipped for greatness and enjoying everything the lifestyle offered.

Eventually the drugs started to eat him up - he doesn't recall much of 1994 - and by 1997 he was one of the great disappearing acts in rock.

He found it difficult to write, so consumed more drugs and eventually stopped being a performer. Even in his addled state he still recorded snatches on cassette, which he is now unearthing to his amusement. "So I have the power of the drugs, still. It's not in my blood stream, it's on cassette."

Yes, he's writing again and expects to record another album in August, but he still loves trawling through the past for material.

"I like the Strokes because you can dance to it, but I figure there isn't as much interesting stuff going on now as since the beginning of recorded music.

"So I'm forever searching for a Blue Sky Boys' single I haven't heard, they are a 20s/30s country band. And I'm into really old music like the Delmore Brothers and getting as much old rock'n'roll vinyl. I'm into old music from the 20s to [jazz saxophonist] Coleman Hawkins, I love jazz and listen to classical.

"I still look and listen backwards."

Footnote: Much as it might be pleasing to believe Evan Dando was all cleaned up, subsequent concerts in New Zealand -- solo and with MC5 -- produced ample evidence to the contrary. He was out of it.
Like, totally, dude.
Shame.