Graham Reid | | 3 min read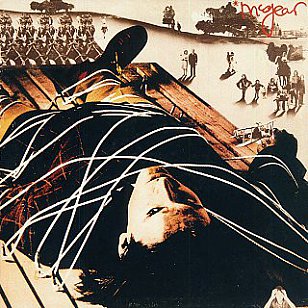 Perhaps "masterpiece" is too strong a word, but the singer-songwriter Mike McGear -- a member of Liverpool's poetry/music group the Scaffold who scored the '68 hit single Lily the Pink -- did crack quite a remarkable album in 1974, which seems to have disappeared entirely.
Simply entitled McGear, it was originally released on Warners and in 1991 given CD reissue by Rykodisc. The following year it was re-released by the British label See For Miles. (Both reissues included bonus tracks).
Yet it is remarkably hard to find through the usual channels, is much sought after and pops up at absurdly inflated prices on websites (secondhand usually).
The reason for this interest is the album's provenance: McGear is in fact Mike McCartney and his rather more famous brother Paul produced this, co-wrote just about every song (the opener is Roxy Music's Sea Breezes and Leave It is a Paul sole write) and brought in his new band Wings who were hot and fresh off the success of Band on the Run.
The argument goes that McGear is actually a Wings album (when they were at their peak) with Mike singing. Also appearing is guitarist Jimmy McCullough (later to join Wings) and Paddy Moloney of the Chieftains.
If the album has a close cousin however it is not Band on the Run but rather the earlier Paul McCartney album Ram in its sense of playfulness, modest ambition and relaxed feeling.
No one would claim these are among the best songs McCartney ever wrote, but the closing piece The Man Who Found God on the Moon would definitely count in his top 40. A long suite of separate pieces which opens with a plaintive ballad feel over piano, it opens out into a lush sweep with a coy "Hare Krishna" backing vocals and a chorus with a huge hook, before it breaks into a heroic centre-piece with a sample from astronaut Buzz Aldrin on the moon and some very interesting lyrics about spirituality.
In fact -- as Simon Rodway pointed out in is Rip It Up review at the time -- "generally the songs have none of the banality that so often plague McCartney's lyrics". McCartney most often wrote better with those who had some literary sensibility (Lennon, Costello) and McGear certainly had that.
The Scaffold were more than just a comedy routine despite their hits Lily the Pink and Thank U Very Much (which McGear wrote and became a telethon anthem). The group included the poet Roger McGough and John Gorman (who went on to become a major player in London Weekend television). And the Scaffold morphed into the Grimms with the addition of Bonzo Dog Doo-Dah Band members Vivian Stanshall (a genuine eccentric) and Neil Innes (who later wrote the Rutles music and appeared as Ron Nasty, the Lennon character).
McGear (these days better known as a photographer) must have brought some of these sensibilities to this project -- which might have also been prompted by Warners who, wanting to get in good with McCartney who was then reaching the end of his Apple contract, also signed up the Apple band Badfinger.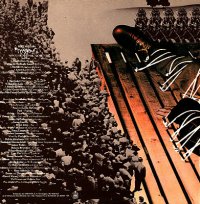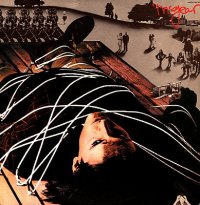 But McGear stands on its own merits: Sea Breezes has a languid and almost emotion-free quality; What Do We Really Know? could have fitted onto the White Album or Ram; and the snarky, spoken-spat out Norton is a snappy little throwaway you imagine Lennon singing.
Have You Got Problems would be identified as a McCartney track in any blindfold test; The Casket is a gentle ballad full of nostalgia (you don't often hear "matelot" or the 19th century poet Christian Morgenstern mentioned in a lyric); and Giving Grease A Ride sounds like the McCartney brothers were listening to Harry Nilsson albums.
The Fifties pop of Rainbow Lady is pretty naff (another of Paul's songs to Linda no doubt) and although Simply Love You is cute it feels like filler.
But then there is the lovely Man Who Found God on the Moon.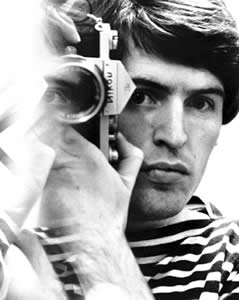 And in cover art which is like Sgt Pepper, McGear as Gulliver surrounded by little people (among whom you can identify Paul, Linda, various band members etc) this is an album which deserves being unearthed.
Not life changing, not a lost classic and no, not a "masterpiece", but an album that is undeservedly overlooked.
As Rodway said in Rip It Up: "In fact Norton, The Man Who Found God on the Moon and The Casket are the brightest hopes for Liverpudlian music in years".