Graham Reid | | 4 min read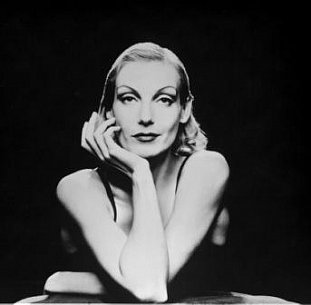 Ute Lemper – the foremost interpreter of Weimar cabaret songs and the music of Jacques Brel, Kurt Weill and Edith Piaf – doesn't pull her punches.

With no prompting at all after she mentions one of her most recent projects has been creating a multi-media theatrical setting for the poetry of barfly Charles Bukowski, she notes the production is better received in Europe than it might in the United States – outside of her adopted hometown of New York and perhaps a few other large, sophisticated cities like Chicago, Boston and San Francisco.

"The Americans, you know them," she says flatly. "They are so reactionary and I just cannot believe how far back they they are are in their heads with religion being in the way.

"My goodness, they are so provincial here – except of course in New York. Outside of New York City it is like a deep American province and is scary and very old fashioned. Worse than old fashioned, it is retarded and horrible.

"We have a house in upstate New York and if I go to the markets there or the mall it is very scary and I don't feel at home at all.

"I feel very European in New York City and it is possible to live like that here with Europeans from everywhere and a great standard of culture.

"But outside of New York? Ohhh," she adds with a shudder that is almost palpable.

And yes, she would say as much to an interviewer from the New York Times – but might be a little more discreet with someone from Texas.

"But I know the country I live in . . . the average mainstream American Republican would not appreciate Bukowski's poetry," and then she embarks on a digression about the vilification of President Obama last year.

To be a little accommodating to those she holds in low regard, she admits Bukowski's poems are "very nasty and naughty, there are very raunchy descriptions of his life and the women he was with, although some are more reflective".

Born in Germany, the 46-year old performer who has won acclaim for her roles in Cabaret and Chicago as well as appearing in a number of art-house movies, was one of the shows in her repertoire is some of her original songs in a themed show about Berlin.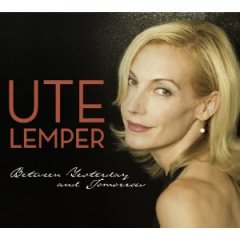 Her recent album Between Yesterday and Tomorrow – her first album of her own songs in a 30-year acting and singing career – seems to have been a long time coming.

"I have always had the stories and words in me but it was more of a question for me of sitting at the piano and writing my own music. But once I had licked that blood and caught that fire I knew that I was definitely very much attracted to that situation.

"My songs are more introverted and more impressionistic and poetic than my theatre work, so realising I didn't have to be theatrical in my interpretations I could just explore progressions of beautiful chords.

"But my other loves – Brel, Piaf and Kurt Weill – are still burning."

An accomplished artist as much as a performer, Lemper says her paintings were source material for some of the images on the album cover which makes reference to Paris and Berlin, cities which fired her creative imagination for their romance, decadence and artistic temperament. Music from these places are prominent in her performances, but her repertoire and interests are constantly growing and changing.

Lemper's Angels over Berlin programme with her four-piece band also includes songs of the late Argentinian bandoneon player Astor Piazzolla whose music she recently discovered and has become addicted to: "It is poetic, dark, philosophical and existential -- and more like the French repertoire, the music is so passionate.

"Piazzolla brought tango into the moden world in a way which was rather more revolutionary than traditional tango. I have the idea of creating a cycle of songs by him at some time and have a whole tango evening. The good thing about his music is it sometimes sounds like jazz and sometimes like classical music, or like Impressionistic French music or even rock music.

"It has a lot of different qualities as he brought tango into a more multicultural world inspired by European music. And we have a fabulous bandoneon player [Tito Castro] in the band now too.

"So what we try to perform on tour now with Angels over Berlin is all these different chapters I've been experiencing.

"Angels Over Berlin is a very cinematic metaphor about angels in Berlin taking off and looking over the countries next to them and seeing the history and the times. The songs are about the city of Berlin and the others around it in Europe – and there is a link between everything.

"If you look at the Thirties, the people were escaping from the Nazis and going to Paris then to America or Israel or Argentina . . . So it is a linked history and I make up stories to bring these universes together."

Lemper, who has frequently returned to Germany to perform in Berlin where she once lived, says Berlin is a city she loves and has seen change profoundly.

"Today it is far more like New York with a world culture and a vibrant spirit to it. Berlin of 80s was a tiny island in the middle of the Eastern Bloc and although it had a wonderful culture it was a little world. But there was this birth of avant-garde and underground culture with a political spirit and the city had its own identity, not to be compared with the rest of the world at the time.

"The extreme political situation made it a culture on the edge."

And with typical forthrightness Ute Lemper gets in a final quick jab. "Today Berlin is almost a mecca – and much more interesting culturally than Paris or London."
There is also an extensive background interview with, and career synopsis, Ute Lemper here.