Graham Reid | | 4 min read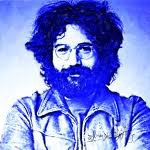 There are some pretty odd tribute albums out there lately - and they seem to be getting stranger by the day.

A couple of years ago it was all sensible kind of stuff, artists getting together to play Byrds songs or salute Neil Young. That's cool.

These days, however, we are getting albums like the Manson Family Sings the Songs of Charles Manson(previously unreleased 1970 recordings, folks) and artists are palling up to pay tribute to obscure figures like Roky Erikson and, strangest of them all, the Rutles.

Yep, in the early Nineties there was a tribute to those four lovable mop-tops from Liverpool who fashioned classic albums like With the Rutles and Sgt Rutters Darts Club Band,made movies like A Hard Days Rut and then broke up in the late Sixties, captured in cinema-verite style in the now famous Let it Rut film (With the tie-in album).

By some scouring of shops and the internet you can probably find the Rutles Highway Revisited album, a record of Shimmy Disc artists - and household names - like Bongwater,Shonen Knife and Tuli Kupferberg, who cover those classic Rutles song Hold My Hand and that great peace anthem televised live across the globe in '67, Love Life.

For those not familiar with the references here and totally mystified, it should be pointed out Shimmy Disc is a small independent label out of New York, and the Rutles was an imaginative and imaginary Beatles parody invented by Eric Idle of Monty Python. and with Beatles-styled songs written by Neil Innes for their one-off television comedy (and album) entitled All You Need is Cash.

So, a tribute album to a band which never existed? That's quite a concept. But what about a tribute to a band which seems to have always existed -- the Grateful Dead.
In the early Nineties 14 highly regarded artists including Elvis Costello, Suzanne Vega, Jane's Addiction, Dwight Yoakam and the Cowboy Junkies got together to record Grateful Dead songs (and give significant proceeds to various environmental causes).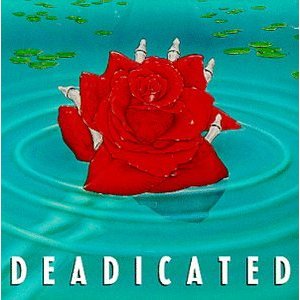 This tribute, Deadicated, seemed timely in the early Nineties however, what with that dead Sixties guy from the Doors being a star again in Oliver Stone's bio-flick. And on any given week it was salutary to look at box office receipts in the States for live shows. The Dead still pulled the biggest crowds with frightening frequency.

The Dead were famous/notorious for their long shows where the band "really stretch out, man" but they always had pretty good lyrics.

And it's the lyrics (and the band's various musical styles) that are thrown into focus on Deadicated.

There's some good stuff among the 15 tracks, too.

The Harshed Mellows (some of Petty's Heartbreakers and Dan Baird of the Georgia Satellites) get seriously rockin' on US Blues, Burning Spear turns Estimated Prophet into that typically Seventies reggae-roots groove he's famous for, and Los Lobos prove again what fine fellows they are by opening the collection with a lively Bertha.
What also appeals here is how the artists have chosen Dead material which could pass as their own. Dwight Yoakam makes the perfect choice with Truckin'.

Suzanne Vega (on the airy China Doll)and the Cowboy Junkies (evaporating slowly through To Lay me Down) sound exactly like themselves. Nice . . . if you liked them in the first place.

Lyle Lovett does a classy Friend of the Devil too.
However, Elvis Costello (on Ship of Fools) and Warren Zevon (on Casey Jones) - and their respective bands - are both slightly disappointing, perhaps more so because the songs they have chosen have lyrics which sound written for them. But sometime Dead member Bruce Hornsby compensates with a sublime Jack Straw.
Dr John is in fine form and Jane's Addiction sound very unlike Jane's Addiction on a total reworking of Ripple. They make it into mutant Beach Boys, and a good one. A grower, but a disappointment for anyone wanting something along the lines of their stunning Ritual de lo Habitual album.

So there it is. The tribute album you never thought you'd see. And it comes with a booklet complete with lyrics and comments from the artists involved. Some are hilarious.
Peter Garrett of Midnight Oil (who do pompous Blue Sky Mining things to Wharf Rat) says: "Seeing as the Dead have outlasted five presidents but we'd never heard their music before, the least we could do was record a song in the amount of time it takes them to play a performance. It's all for a good cause. It nearly broke the band up, because we couldn't find anything to play. But it's been fun."

He's got a point. Deadicated sounds like a compilation of new material by those artists because most people would have heard . . . what, two albums by the Dead? Three would be tops, surely. After that you're probably a Deadhead out there on the borderlands with Blue Oyster Cult completists and those waiting for the new Hawkwind album.

So Deadicated may have a disturbing side-effect -- you might want to hear some real Dead.

Wouldn't that be strange?

Garrett's right on the other point too, though.

This is fun.

But still just a little scary when you think it through.

"Weird scenes inside the goldmine," as Val Kilmer, lead singer of the Doors, once said.

Right?