Graham Reid | | 3 min read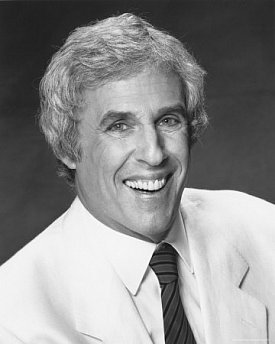 Mainstream pop culture has witnessed some peculiar pairings, none more so than when Noel Gallagher, mastermind and songwriter behind the Britrock band Oasis, climbed on stage in London recently to perform with Burt Bacharach.
Gallagher, a 29-year-old mouthy wide boy from Manchester, would seem to have nothing in common with the urbane, tanned 67-year-old Bacharach, the elder statesman of crafted.
Lyrical melodies full of nuance and unexpected time changes.
However it seems Gallagher has long been an admirer of the man who wrote Do You Know the Way to San Jose, I Just Don't Know What to Do With Myself and a few dozen other such classics, and had been keeping up a correspondence with Bacharach for some time.
Since the Sixties, when almost every tune he wrote with lyricist Hal David turned into gold, Bacharach has slid from public consciousness, although he still managed a respectable strike-rate in the Eighties with songs like Arthur's Theme and That's What Friends Are For.
However through the agency of Gallagher and others in pop culture, including Elvis Costello (who has collaborated with Bacharach on a new song), as well as a CD collection entitled The Look of Love: The Classic Songs of Burt Bacharach, Bacharach's star is riding high again.

Certainly Bacharach's profile has benefited through the recent revival of interest in "lounge music," that swish and sophisticated big band and orchestrated cocktail music of the late Fifties and early Sixties. Yet the easy intelligence and melodic cleverness of Bacharach stands beyond such trends and genres.
Schooled during the late Fifties in the Brill Building, the songwriting offices on New York's Times Square, Bacharach learned the necessary economy of the pop-writing style, but also brought to it his own diverse musical influences. He had grown up loving the bebop jazz of Dizzy Gillespie, studied composition under Darius Milhaud, and had already been accompanist for popular singer Vic Damone and the musically eccentric Marlene Dietrich.
By his mid-30s he had become established within the Brill Building, which also produced Neil Sedaka, Neil Diamond and many more.
Although Bacharach had occasionally worked with Hal David, they were brought together in 1962 for a session that would change their lives - and that of the backing singer from New Jersey, 21-year-old Maria Dionne Warrick.
She, her sister Dee Dee and aunt Cissy Houston (Whitney's mum) came into the studio to provide vocals for a Drifters track Bacharach and David were producing.
Subsequently signed to the Sceptre Records label, Warrick chose the Bacharach-David Make It Easy on Yourself as her first single.
However that song had already been recorded by Jerry Butler and, as legend has it, feeling betrayed, she bellowed at Bacharach and David: "Don't make me over, man!"
Her first single was the hastily penned Bacharach-David number Don't Make Me Over, and, due to a printing error on the record label Dionne Warrick became Dionne Warwick.
(Briefly in the 70s, on the advice of a numerologist, it became "Warwicke" when she added an "e" to get the numbers in balance.)
For a decade while the Beatles, Rolling Stones, Bob Dylan and Jimi Hendrix commanded media attention, Burt Bacharach and Hal David consistently rewrote the charts with such hits as The Look of Love, Alfie and What's New Pussycat, as well as writing for artists as diverse as Sandi Shaw, Andy Williams, Cilla Black and Herb Alpert.
But it was in Warwick they found their most consistent and truest interpreter. The Bacharach-David-Warwick team produced a slew of adult songs throughout the Sixties. So musically co-dependent were the trio that after the falling-out of Bacharach and David in the early Seventies, Warwick's career faltered, too, for lack of material.
If they found in her the voice to realise their smart, complex and demanding style, she too needed the challenge of their superior material.
Amid messy counter-litigation, David went off to write with other composers (including country singer Ronny Milsap and penning To All The Girls I've Loved Before for Willie Nelson and Julio Iglesias). Bacharach retreated, wrote some inferior material and finally hit the charts again in the early Eighties when co-writing with his wife, Carole Bayer Sager, (Arthur's Theme also known as The Moon and New York City among them.)
Warwick's career was equally wayward throughout the Seventies and even today it's disconcerting to turn on television in the States and see this icon of cool sophistication offering psychic help which virtually guarantees you will catch bigger bass next time you go fishing.
An attempted reunion of the triumvirate's collective power resulted only in the minor Sunny Weather Lover on Warwick's 1993 Friends Can Be Lovers album. , That aside, Warwick still has that distinctive, effortlessly soulful voice that can embrace even the most demanding of the distinctive Bacharach-David time shifts or jazzy harmonics.
And that sound of Bacharach's orchestration can still be heard today.
It would be interesting to know his opinion of such chintzy and witty homages as the Mike Flowers Pops, Burt-inspired version of Oasis' Wonderwall.
Its author, Noel Gallagher, certainly had the opportunity of asking recently.
Maybe he felt it best not to mention it to the musical perfectionist Bacharach.