Graham Reid | | 5 min read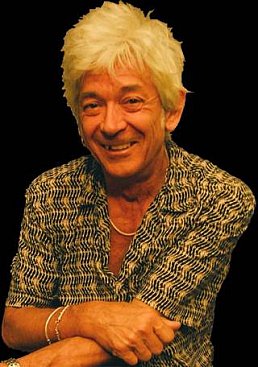 Ian McLagan bangs away at the hotel piano and, without missing a beat, offers an unpublishable aside.

Politely translated, the music business being what it was then, he wasn't financially rewarded for his tenure in the Small Faces, one of the classic British bands of the Sixties.

The Small Faces enjoyed a string of hits and, in January 1968, endured a notorious tour of Australia and New Zealand with the Who, which had journalists, politicians and airline hostesses calling for them to be sent home.

It was a boozy three weeks.

The Small Faces broke up two years later and McLagan, Ronnie Lane and Kenney Jones teamed up with two former members of the Jeff Beck Group -- Ron Wood (now a Rolling Stone) and the bird's nest-headed Rod Stewart -- to form the notorious rhythm'n'booze outfit the Faces.

Now there was band that could drink - and one in which McLagan made money.

"But no, we never got the money we were owed from the Small Faces," he says with a wicked grin.

"We're suing a couple of companies still."

If the money does come it will be too late for some.

Small Faces singer Steve Marriott died in a house fire in '91, and bassist Lane died in June '97 after two decades battling multiple sclerosis.

McLagan is now a lively, healthy 53-year-old: "Look at me, drinking coffee and water, but I still like a drink."

He lives in Austin, Texas, where he fronts his own band, and does session work in Memphis, New York, Los Angeles, Philadelphia and London.

In town to play keyboards with Billy Bragg as one of the Blokes, McLagan is an enormously personable character with a bottomless fund of stories to tell, many appearing in his recent autobiography All the Rage.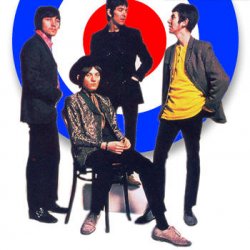 He's says he wasn't allowed to say that one of the band's managers was a thief – "even though he was" – which explains why, when the Small Faces fell apart, he and his pregnant wife ended up living with his mother-in-law.

Money aside – he does well out of session work but doesn't particularly like it -- he's more concerned that the music they made was treated with disrespect and now appears in shonky versions.

He bemoans how a former manager took the original Small Faces tapes and re-released them, sometimes with bass, organ or vocals missing, to pass them off as alternate takes.

"We didn't do bloody alternate takes back then."

But he's delighted to be working on a collection of the Faces, the band which now has its echoes in the likes of the Black Crowes.

"It's very timely with Ronnie`s death that there should be as much Ronnie on there as Rod. People think it's always just Rod screaming but you got to give a fair share to Ronnie's songs and vocals.

"I've titled it Good Boys When They're Asleep. When this project came up I faxed Ron, Kenney [now a member of the occasional Who], and Rod.

"Kenney was the only one who replied. Woody called later and said, 'You take care of it." I sent the final song list to Woody and he said, 'It's good, carry on.'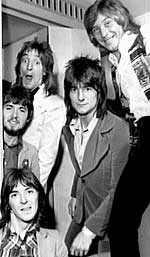 "Rod never returned any of my calls and his manager hasn't either. He'll get a copy when it's finished so he can say, 'Oh no, it's rubbish'.

"Too late, mate."

He digresses into an anecdote about a boozy meeting with a couple of British sailors in Wellington back when the Small Faces toured here, laughs about turning up to a session in Los Angeles to find the featured artist was Peter Noone (Herman of Hermits fame), and being confronted by a bank of synthesisers which he didn't even know how to plug in.

Then there was the session where the band recorded an eight-minute track and his organ playing was heard only on the fade-out.

His new solo album -- Best of British by Ian "Mac" McLagan and the Bump Band -- is produced by Gurf Morlix, best known as Lucinda Williams' guitarist.

McLagan was originally on Williams' latest album but after they'd finished the sessions she dumped all the takes and started again. He shrugs and laughs again.

He's a survivor who counts Bob Dylan and various Stones among his friends, says he has no regrets, except that the Small Faces reunion in the late 70s was a mistake.

"It started out as fun but Steve got tougher and tougher as he got older, more and more tiresome."

He remains surprised that Britain didn't get the Faces when they started out.

There's a chapter in his book called Made in Detroit, because they were. Americans loved them but they couldn't get arrested back home.

McLagan now has his own website (macspages.com) and a new generation of fans. Bragg is one, and the Britpop Generation is highly respectful.

Oasis' Noel Gallagher happily scribbled a couple of lines for the cover of All the Rage.

"He wrote, 'Some musicians are lucky enough to be in one great band, McLagan was in two. Jammy bastard.' And I had to like that."

Gallagher was right too.