Graham Reid | | 4 min read

Most people looking at the life of Bruce Cockburn come away saying the same thing: "You mean he made music as well?"

Canadian singer-songwriter Cockburn has his biography punctuated by stories about being in Mozambique while snipers were out, getting drunk in Kathmandu, travels through nervous Central and South American regimes . . .

Cockburn gets around - he came to New Zealand in '83 and '89 -- and he made albums along the way, about 25 since 1970 by my reckoning. And you wouldn't want to miss any of them once you were into him.

This was one jazz-influenced folk-rocker who was always interesting at the very least and often great. If I Had a Rocket Launcher, written after seeing a Guatemalan helicopter attack on a refugee camp in southern Mexico, is still worth hearing. Perhaps even more so.

He writes sharp postcards that capture moments in Japan or Berlin or wherever he has been. There are raw political questions in songs such as Guerrilla Betrayed and Rumours of Glory . . .

The list of great Cockburn songs goes on.

His lean lyrics nail images or ideas stone hard. And increasingly his guitar playing drew comparisons with Richard Thompson, who came through the same folk-to-rock background.
He'd also throw in thoughts from his particular angle on Christianity. Rose Above the Sky is a tortured suicide meditation on the failed spirit.

Yep, Cockburn deals up a lot of stuff all right -- and his first 15 years once he hit his stride is worth rediscovering.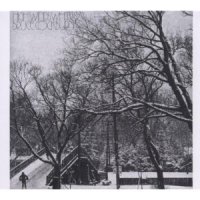 High Winds White Sky ('7l) was his second album and came out when he was starting to pick up annual awards as folk singer of the year in Canada. So it's very folk and goes from Happy Goodmorning Blues at one end - the title tells you enough - to the American zen of the title track. His style got harder as the decade progressed and by '77 he really hit a pace. He'd got harder philosophical religion, practical politics and an electric band together. It was a great combination.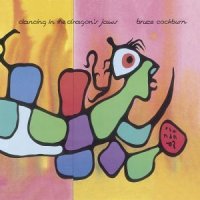 Dancing in the Dragons Jaws ('79) contains the almost-hit Wondering Where the Lions Are, which, he explained in concert here, was written when his brother-in law (a radio-monitoring spy) came over one night and told him all radio in China had been silent for days. People in high places were getting nervous, he said.
The album, with its big acoustic sound, still stands up. There's the slashing drum behind the mystical Hills of Morning and a fat beat under the piano/guitar foreground of After the Rain. The songs mostly mostly grapple with tough ideas in a tough faith.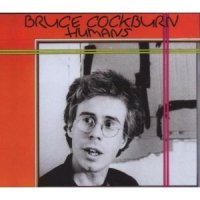 Humans of the following year goes another way: into politics (direct action of the faith) and the price of failure in faith. It's the one with Rose Above the Shy, the eerie travelogues of How I Spent My Fall Vacation and Tokyo, and Guerrilla Betrayed with the anti-terrorist Grim Travellers.

As good was Trouble with Normal of '82. Having an established band helped, and Candy Mans Gone has a huge rolling melody. The standout track is Hoop Dancer, where, in a massive talk-sing vocal over a disconcerting violin and percussion part, he tries to look beneath the random urban energy to find ancient patterns.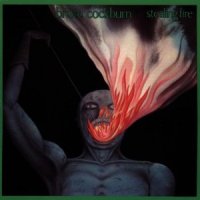 Stealing Fire ('85) is more than just confident: it swaggers in on Cockburn's battle-hardened lyrics. He'd seen the helicopter attack (If I Had a Rocket Launcher is here) and he knew what he knew. He was angry and on to it. Maybe the Poet is a juju guitar jazz-rock salute to the poets of the Sandinista revolution. Travels through scar tissue and gun culture regimes in South America appear on Lovers in a Dangerous Time, Nicaragua and Dust and Diesel. And Peggy's Kitchen Wall isn't about snapshots on the family noticeboard: it's about the bullet holes there. And if Trouble with Normal had the Big Picture, this had the Big Sound to go with it.
World of Wonders ('86) includes the cynical rock of Call It Democracy and another postcard, this time from Germany as the Wall fell, which is as clumsy ("that anal-retentive border wall") as it is hard-edged ("scratchy, acid-bitten, transparent winter trees"). Most of the spiritual questions are filaments in the lyrics.

Despite some plodding rock (People See Through You), it is still a fine album. It had been a decade from Dragon's Jaws and he hadn't made a bad album . . . he wasn't about to with Big Circumstance, in '89, which ranks among his very best.

There is the heady booziness of Tibetan Side of Town, how it felt to be in Cologne three days after Chernobyl winds started blowing that Way (Radium Rain) and Down Where the Death Squad Lives is about the constant goon-squad threat in parts of Central America he's seen.

Yes, indeed, Cockburn - now 65 and still producing albums at the same quality-control rate, is a serious contender, all right.

Step past the early stuff unless you like your folk anxious and stranded in the early Seventies. Go straight for the mature voice which began with Dancing in the Dragon's Jaw and Humans. You'll find Cockburn a road you won't want to get off after those two.