Graham Reid | | 7 min read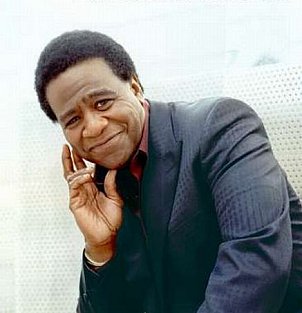 In Memphis, a few kilometres south of Graceland is a small church in Hale Rd, a sidestreet off Highway 51 also known as Elvis Presley Boulevard. Not many music lovers make it this far; they are waylaid by the fridge magnets, postcards and facsimile of Elvis' drivers licence further back up the highway, or are taking the tour around the room in town that is Sun Studios where Presley, Johnny Cash, Jerry Lee Lewis, Roy Orbison and a dozen others recorded.

But in the Full Gospel Tabernacle for the 11am Sunday service a few tourists are peppered among the parishioners.

This is a black church, full of the healing message, but that's not why people come from Germany, Australia, Canada and New Zealand. They are here to hear the preacher sing.

The man at the pulpit is Al Green, the sweet soul singer who cut those legendary songs Tired of Being Alone, Let's Stay Together, Take Me to the River (the title of his autobiography, and famously covered by Talking Heads) and I'm Still In Love With You.

Every Sunday the Rev Al Green preaches salvation and raises his voice in worship. It is a sound that touches the soul, whether he is singing religious or secular songs.

Of course Green has rarely sung secular songs, but last year again teamed with the producer of all his great hits, Willie Mitchell, the man who discovered him in 1970.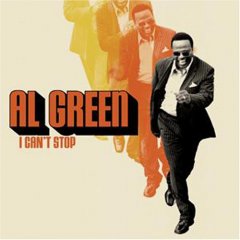 The result is I Can't Stop, a collection which also pulled in many of the original musicians from those classic recordings in Mitchell's Royal Studios in their hometown Memphis. At its best it conjures up the same spirit before he abandoned commercial pop for the church.

Green's departure from pop came through two signs from his God. In 1973 with a string of hits behind him and a reputation for possessing the most seductive voice in soul-pop, Green had a visitation from the Holy Spirit in a Disneyland motel. He vowed to extract himself from the secular world and devote himself anew to the faith he was brought up in but had abandoned for the life of money, sex and good times.

But it took another more dramatic sign for him to change. The following year a jealous lover poured a pot of boiling grits over him as he sat in a bath, then shot herself in front of him.

Green suffered third degree burns and during his eight-month recovery began reading the Bible. He learned a man could not serve two masters, so turned his back on pop-soul and entered the church. In subsequent years he recorded gospel albums.

Now 58, Green is in excellent good humour - and looking like a man two decades his junior - as he relaxes in a Los Angeles hotel room.

He's in the city of angels to promote I Can't Stop, and although it isn't too far from his classic sound, which he is happy to discuss, his faith is never far away either.

Oh yes, he knows those tourists who come to his church aren't there for the sermon, he says with a hoarse laugh which belies the smoothness of his singing voice. But if there's an outside chance that just one in 100 gets the message of the amazing grace, then that's the pay-off.

"The grace says if you can repent a thing and make up your mind you won't do that no more, that is the grace, to be free from all guilt. If I go to heaven and can take 10 people out of my whole lifetime, it would have been worth it to me."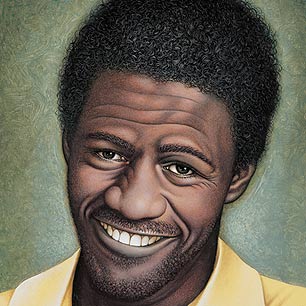 And yes, Green could have turned his faith into a cash-cow, milking tourists for their money, getting a bigger church for his parishioners by using his profile. But some Sundays he doesn't even ask for money in the collection plate and he's happy with a small congregation of the faithful.

"I wasn't doing it to be wealthy in material things. You are trying to get closer to your natural self by saying, 'I don't need that but I do need a bit more of the Messiah, of Jesus'.

"If I can live in his word then I can stand in the grace of God. But material things like a house or car? You didn't come here with it and you can't take it with you, so we didn't get into church to get rich, we got in to be fishermen and fishing for men. That's right."

A feature of Green's rhythmical speech and charming southern accent is how he repeatedly refers to himself in the third person - whether it be when speaking of his ministry or recording his new album - and the punctuation, "That's right" to reinforce a point. He's ever the preacher.

He laughs frequently, at one point sings Aretha Franklin's You Make Me Feel Like A Natural Woman when saying there are too few gospel-inspired soul singers stepping up to take the place of Marvin Gaye, Otis Redding and Franklin, and acknowledges the reason for a secular album now - after Mitchell had been at him for 15 years to do another - was because the producer had lost his wife of 53 years to cancer and was unwell himself.

But when the singer turned up intending to quickly knock off an album of covers, Mitchell insisted he write new material. Together they sat at the piano just like in the old days and wrote lyrics which were sensual "and seductive".

"Well yes, I just said it so I have to admit it, they are seductive. My wife would say, 'Do you have to be so explicit?'."

And I'd say, "Shh, if you just be quiet won't nobody know but us."

The album is full of classic Green - the high end of his distinctive voice sounds undiminished - but while tracks such as the magical five-and-a-half-minute My Problem is You and the languid Rainin' in my Heart touch timeless places, the album is a hit shy of a killer punch.

But it was not a foregone conclusion that when the album was finished they'd just flick it out. Green's is a conservative congregation, so he had to persuade them that after 27 years as their preacher a secular album was alright.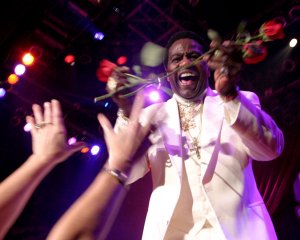 He invited his mother to the studio knowing that if he could win her - "She's completely church and is on the mothers' Board" - he could win the rest.

"Willie got choked up because Al had never brought his mom to hear nothing in 30 years. So he knew it was special for me to bring her. My momma's 83 and as she was going down the steps outside she said, 'Al, that's really nice'.

"When she said that, in my heart I said: 'Yes!' I knew if she liked it then the others would come around.

"The mothers said, 'Al, we heard all the songs, and if you really mean 'I love you' then you got to put the CD out, but if you don't mean it and backslide, then it's not worth putting out' ."

Al the soul singer also had to win over the Rev Al. In his autobiography he said the Al Green onstage bears no resemblance to the Al Green in the pulpit. "Most of the time they can't even stand living in the same skin".

Today he has reconciled his two selves. "I've come to understand one can't live without the other. You've got a body and then there's the spirit, God did the right thing, he put them together and the body needs the soul and the soul needs the body. We have to reconcile our actions and our work only to the man upstairs."

In these troubled times it seems worth asking the Reverend if he has a message for the world. It's not a mistake, but a man used to commanding a congregation doesn't work in soundbites. He embarks on a rambling monologue which, distilled, says he believes the literal truth of the King James Bible, that we shouldn't be troubled by the Saddams and bin Ladens, or that children are set against parents and parents against children. The book is true, so don't let your heart be troubled, believe in God and know that we are in the last days.

"I believe we need to be prepared. You and I are saved by grace and faith, two cornerstones of our belief in God. The grace of God and then faith in Christ to be our reconciliation to God is gonna make all the difference in the world to us. We can live through our faith in his word and the grace of God applied to us."

He's on a roll but then, not abruptly but as if realising he should be Soulman Al not Preacher Al, halts himself, laughs once more and says with heartfelt warmth, "Love you, man. Tell the New Zealanders I love them all, too."