Graham Reid | | 5 min read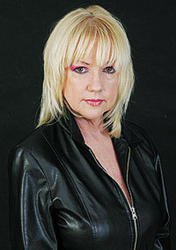 Sharon O'Neill laughs loud and often about her current profile in Australia, and admits that as a live performer it is low.

"I'd be lucky if I could half-fill the Rooty Hills RSL!" she hoots. "It'd be more like the Brass Monkey down the road -- but that's what everybody does. Dragon do it, and that'll be the first cab off the rank when I start doing my own shows again.

"I'll walk around Cronulla and hand out my fliers saying, 'please come to my show'."

O'Neill, one of this country's finest exports as a singer-songwriter is being too self-deprecating: last year she was part of Australia's Countdown Spectacular tour ("yes, but all I did was walk out and do Maxine"); she is a respected writer whose work, co-written with her longtime partner Alan Mansfield, has turned up on albums by the late Robert Palmer, Dragon, Jimmy Barnes and others; she toured in a show of Lennon and McCartney songs; was with Leo Sayer for three years; sang backing vocals with Tony Hadley of Spandau Ballet and Paul Young . . .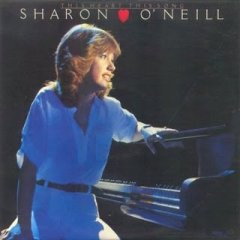 She is also held in great affection in this country, even though she has lived in Australia for almost 30 years. In 2002 she was part of the hugely successful When the Cats Away tour, and three years ago was on The Best of the Best tour with 60s stars Ray Columbus, Shane, Larry Morris and others whose music she grew up on.

And O'Neill returnings to New Zealand for a short season with Margaret Urlich, Debbie Harwood, Annie Crummer, Shona Laing, Julia Deans and Lisa Crawley under the banner Give It A Girl.

And O'Neill is in training. She is going to fitness class ("to get my lung capacity back") and has just spent this fine Sydney morning doing vocal exercises.

She pitches some songs lower these days ("yes, my balls have dropped") and laughs about recently listening to Luck's on Your Table from her '79 debut album This Heart, This Song.

"It really hurt because I couldn't do it like that anymore, so I've just taken it down a tone."For Give It A Girl she expects to also sing Maxine, Words, Young Years which she and keyboard player Mansfield wrote for Dragon . . .

She admires the songwriting of Norah Jones, Keith Urban, the Dixie Chicks and John Mayer . . . "but I can't stand reading about him in the tabloids," she says, noting that too often the artist's story gets in the way of the music.

Some people in this country might say that of her early career.

In the late 70s, O'Neill was this country's brightest hope and someone we invested our faith in: she was a woman writing and singing her own songs which was a rarity at the time; was cracking hits which connected with an audience (Luck's On Your Table, Asian Paradise among them) and she was signed to a major record label (CBS, now Sony) invested big money in her.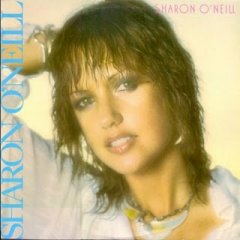 She'd won top female vocalist in '78 and '79 at the music awards; in '80 she had her own Saturday night television special in prime time; her second album was produced by American Jay Lewis and was released in Japan; CBS Australia picked up her debut and the follow-up Sharon O'Neill which they repackaged for domestic consumption . . .

When she made the inevitable moved to Sydney in late '80 journalists charted her progress: there was a very serious story in The Listener about how things were going and the marketing push she was getting.

And things were going very well.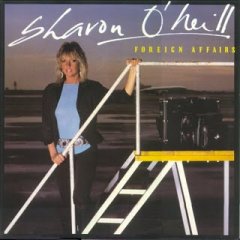 She'd opened for then hit-maker Boz Scaggs, her album Maybe was produced by another American hot-shot Peter McIan; she played in Japan; Maxine (see clip) from her album Foreign Affairs in '83 was huge; and she kept writing songs.

That was her passion and from the start she'd said when the touring life was over she's still be a songwriter. And so it has been.

O'Neill's career -- not in the spotlight as previously -- has been remarkably successful. But when she left for Australia she was carrying the hopes of the fledgling music industry here looking for an internationally successful export.

"I didn't even think about that, it was out of my hands. I'd run the gamut in New Zealand then the record company thought, 'that's it for here, let's chuck her across the pond'.

"With my Kiwi band -- Dave Dobbyn was in it -- it still felt like home and we were just finding our feet. The record company got us the gigs with Boz Scaggs around Australia and then some of our own and it started to snowball.

"I was caught up in it, and it made sense. I wasn't really thinking, 'I'd better make it'," she laughs.

Her current bio notes that in 1990 after her album Edge of Winter, she "settled back into writing songs for others".

"Writing for other people has been completely circumstantial, for instance Alan was in Dragon for 20 years so when they were going to do an album we'd pitch in with songs.

"With Robert Palmer, Alan was with him for many years and we spent a lot of time in Europe staying in his house. We were going over to stay with him and we'd written True Love here, but when we got over he'd finished his album. But he played the song and loved it, and two days later we were in Milan recording it. And that was his last single.

"So I never 'settled back'. I've got too many songs of my own right now. The problem is not having Sony Music to put them out.

"And you have to laugh about that -- and I'm sure they would!"
Interested in reading more, about another expat Kiwi singer? Then go here.