Graham Reid | | 4 min read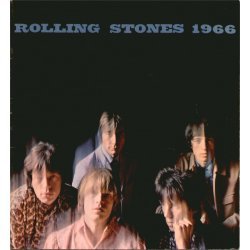 If memory serves me still, it was schoolmate Chris Gilbert and I who went to see the Stones together at Auckland's Civic Theatre on March 1, 1966.

I know I wore a black polo-necked sweater (of the kind that Stones Brian Jones and Keith Richard favoured), and that the show, while not actually changing my life, had a profound --and not entirely favourable -- effect on me.

Even as a spotty schoolboy I went to plenty of concerts - but Aussie pop singer Normie Rowe with the Chicks and a few others at the Crystal Palace, or the Yardbirds with the Walker Brothers and Roy Orbison at the Town Hall didn't compare with the full-throated noise at the Stones.

And that was just from the girl beside me, who - in an astonishing outpouring of affection and sudden hormonal imbalance - started screaming the second they were announced. I may have screamed also.

There is a common belief - by those who want to appear cooler as kids than they actually were - that at school in the '60s you were either a Beatles or a Stones fan.

But everyone I knew loved them both - and Paul Revere and the Raiders, the Downliners Sect, the Pretty Things, the Dave Clark Five and so on.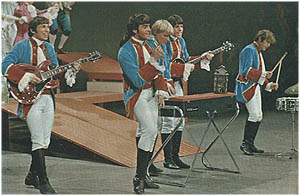 But the Stones possessed a special something. The day I bought, shoplifted actually, their single The Last Time with its naggingly repetitive guitar line I found it. After five consecutive plays on the gramophone, my mum - who liked the Beatles and thought the Kinks and the Who were okay - told me to take it off.

This was a major adolescent discovery: the Stones made ideal parent-baiting music. Which made me play them all the more.

The Stones were also loud.

But when I heard It's All Over Now with its chiming guitar on the chorus, it was like a thunderclap. I bought their album The Unstoppable Stones * (35/6d) and played it until I knew every flick on Charlie Watts' cymbals and every click of surface noise between the tracks.



And so, 40 years ago, I put on my polo-necked sweater and Beatle boots and went to see the Stones. They looked fantastic - like the Checks, but older - and back then blond Brian Jones was the main man after Mick Jagger. Keith Richard (as his name was then spelled) was just that guy over there, and I don't remember bassist Bill Wyman.

It was a brilliant night - The Searchers opened and they'd had some good songs - and the Stones played The Last Time, sneered through Not Fade Away, and did Satisfaction, Get Off My Cloud and 19th Nervous Breakdown while the girl next to me went into hysterics. They also did Play With Fire which revealed their sensitive side.

To hell with that though, we preferred 'em loud.

My love affair with their raw sound had begun back in mid '64 which made me a diehard fan by early '66 - and down the decades since I bought their albums, even when I was broke. And while they offered diminishing returns from the '80s I'd always give them the benefit of the doubt.

They've cost me a fortune in EPs and LPs, the odd box set and then CDs. I'm the man who bought Mick his home in the Bahamas.

I also saw them whenever I could: the dissolute stadium rockers who came here in '73; the pompous Voodoo Lounge tour in both Melbourne and Auckland in early 95; and then in late 2002 when they delivered a stunning show in their natural hometown of Chicago, the city of tough urban blues and Chess Studios where they recorded It's All Over Now back at the dawn of time.

After the show my friend Karen took me down to Chess at 2120 South Michigan Avenue and, somewhat pathetically, I waited around there until well after midnight - just in the hope they might pop by for a post-show session. Whadda sad bastard. While I stood in the winter wind they were back at the hotel talking to accountants.

I met Mick Jagger when he came to play the Gluepot on that solo tour in 88. He said to me, and this is absolutely true, "Graham, we're real tight."

That's another, and even more stupid, story (told in embarrassing detail in My Back Pages)

However, in a strange but very distant way, we have been for more than 40 years.

I wonder what happened to Chris Gilbert - and if he's going to the Springs.