Graham Reid | | 2 min read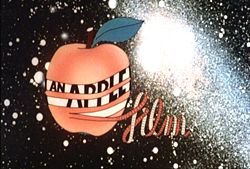 The Beatles faced a screaming audience for the last time at San Francisco's Candlestick Park in August 1966. After that they retired as a live band. It was inevitable.
As Ringo Starr said of their touring years: "It was the worst time and the best time of my life. The best time because we played a lot of good music. The worst time ... it was like 24 hours a day without a break: press, people fighting to get into your hotel room, climbing 25 storeys up drainpipes. And it never stopped. If it had carried on I personally would have gone insane."
If they had done nothing else in their lives, their achievements to that point were extraordinary. In America alone they had clocked up 19 million-selling records and 18 number one hits in a two-year period. They were the first artists to sell a million copies of an album in Britain -- 64's With the Beatles -- and played to 55,000 fans at New York's Shea Stadium, a huge audience even by today's standards.
But it was driving them crazy, so they retired into the recording studio and the suburbs around London. They took interesting drugs, made even more interesting music (the albums Revolver and Sgt Pepper's Lonely Hearts Club Band are considered among the most innovative in rock) and fell in with the Maharishi Mahesh Yoga who they followed to India for a meditation retreat.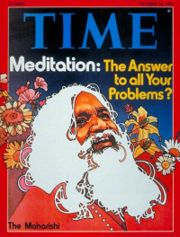 The pop world went about its business -- the Monkees became an esatz moptops -- and the Beatles decided to go into business. Well, sort of.

In early '68 they announced their own multi-disciplined company, Apple. Apple -- which had divisions for records, film and publishing -- was a spirited attempt to give power to creative people, not cost accountants. This was capitalism with a conscience -- and very colourful clothes.
Paul McCartney had a phrase for it: "Western communism." He admitted later he had no idea what it meant, but it caught the optimistic mood of the late 60s.

Apple was launched by John Lennon and McCartney at a press conference in New York -- where they also hailed harry Nilsson, see here: https://www.elsewhere.co.nz/essentialelsewhere/dsp_essential.cfm?essentialid=279
Lennon and McCartney said they wanted talented people to send in their art or ideas and ...
Actually no one had thought of the next bit.

Apple was swamped with manuscripts, films, homemade recordings, ludicrous proposals and begging letters. Hippies and hucksters gravitated to the company's London offices and all were made welcome.
Business decisions were sometimes made by throwing the I Ching, liquor and marijuana were freely available, and an American chapter of the Hells Angels turned up for the Christmas party.
George Harrison summed it up aptly: "Apple became a lunatic asylum."
There were remarkably few signings to Apple (Badfinger among them), some odd albums came out through it (notably on the experimental Zapple label) and no books. Within a year the Beatles had tired of it, the accountants returned, and everyone became serious again.
Love wasn't all you needed, it appeared. Even if you were as wealthy as the Beatles.