Graham Reid | | 6 min read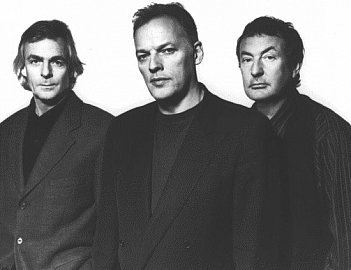 When Roger Waters quit Pink Floyd in April '87 -- the band he had co-founded with Syd Barrett, Nick Mason and Rick Wright more than 20 years previous, and for whom he had largely written their last few albums including The Wall -- he probably quite justifiably expected the band's name would be folded away.
He might have presumed the individual members, all wealthy aside from acid-damaged Barrett who had been ousted at the close of the Sixties, would continue to pursue solo careers and personal interests.
But a mere five months after Waters left, guitarist David Gilmour (who had been brought into the line-up in early '68) teamed up with drummer Mason (and in smaller print, keyboardist Wright, then on a salary) for the new album A Momentary Lapse of Reason which appeared under the name . . . Pink Floyd.
On the inner sleeve there was a photo of the "new" PInk Floyd: it was of Gilmour and Mason, and they were uncharacteristically smiling. Looking smug even.
And then there were two . . .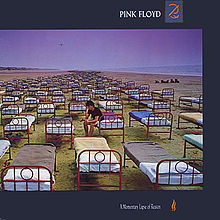 Waters was ropable, and so began years of litigation over the right to use the name, and sniping between Waters and Gilmour.
But after the previous album The Final Cut, this new one almost seemed like a more archetypal Floyd album.
"I didn't think it was the best Pink Floyd album ever made," Gilmour conceded later, "but I gave it the best damn shot I could."
It once again came in a cover by Storm Thorgerson, and had Bob Ezrin as co-producer with Gilmour -- who seemed to have undergone a late-career energy boost.
It was Floyd Jim, but not as we had known it.
Although it did sound "more Floyd", despite songwriting contributions from Phil Manzanera of Roxy Music (on the awful and misplaced One Slip) and a cast of session musicians including other drummers (Jim Keltner, Carmine Appice) in the place of Mason.
Waters considered it "facile, but a quite clever forgery", in retrospect Mason described it as "careful", critics were divided, most agreeing with Waters (few rated its lyrics) although acknowledging it was certainly better that The Final Cut.
Punters agreed and bought up large, especially when the tie-in tour took off.
In an interview with Gilmour at the time (here), I naturally asked a lot about the on-going litigation with Waters, but just recently I discovered some previously unpublished comments by him during that interview about this album which saw him claim the Pink Floyd name.
The speed with which it appeared -- especially given he was slow to contribute to Floyd's previous albums -- was explained in an interesting way.
"I have a studio at home and tend to work away on stuff by myself, and I wouldn't want to start a record until I'd got enough material of good quality. Some material [for Reason] I'd had but discovered later I didn't like enough, or I couldn't quite write the right lyric or get it to sound right.
"We lost some in the studio but we had enough stuff at our disposal when we started to say to ourselves we were fairly certain we could make a record.
"We thought for a while we might try a concept album and had one or two things we were thinking about, but I thought it was limiting ourselves and trying too hard to get titles to fit.
"So we thought if a theme's going to come later one will."
The subtext seemed to be to get an album out fairly promptly and the copyright credits on some songs date to '86, tracks he had been working on with the idea of another solo album . . . but along came the Floyd opportunity . . . and chance to exact something out of Waters?
He also addressed the matter of his lyrics which many had criticised (although to be fair Waters -- with a few exceptions -- was hardly up there with Dickens, it was just rock music after all).
"I think I'm a good lyric writer and some of them on the album are very good. I think they stand up pretty well to a lot of other people's lyrics. The average quality of lyrics in the music business is not very high and so it's not hard to beat -- and I think I beat the average by a long way.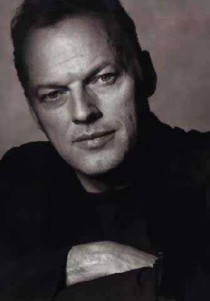 "They may not be as intense or as clever as Roger's, but it's one of the areas of our careers and business that I'm not extremely experienced. I'm quite a new boy at writing lyrics and I don't know how far I can go with it.
"I hope to get better over a year or two. I need to concentrate a bit more, but I'm happy with those on the album. They're fine."
And as for the studio beinga now more democratic place (Mason and Wright had felt Waters had taken control) he was amused, and amusing.
"As I'm the one who is actully doing most of the writing and most of the stuff in the studio, it's not even likely the others will disagree with me very much. Unless they've really got a strong feeling about something not being right. Then we sort it out.
"It's not democratic in as much as I'm likely to get my way, if I want to get my way."
Hmm. Look at the new boss, same as the old boss?
So essentially A Momentary Lapse of Reason was a Gilmour solo album and ersatz-Floyd in much the same way as The Final Cut had been a Water's solo outing under the Floyd name.
Interestingly enough, he also said after the impending tour he would take a long holiday and would think about what to do next.
"I've got quite a lot of material written. Enough for another album."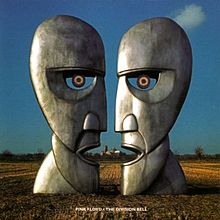 And so in '94 along came The Division Bell, with keyboard player Rick Wright back in the cover photo.
And while the previous Gilmour-helmed album A Momentary Lapse of Reason had no over-arching theme this one did. Perhaps it is a peculiarly English irony that the band which had fallen apart, in large measure because of the members' inability to communicate directly, the theme of The Division Bell was . . . . communication.
If Gilmour's lyrics had improve perhaps credit should be given to his new partner (later wife) Polly Samson who helped out. She was a journalist so knew her way around a ringing phrase or two. There were also contributions from Nick Laird-Clowes of The Dream Academy.
So there were was a renewed sense of purpose and more time taken than on A Momentary Lapse of Reason. Mason described the sessions as easier and more pleasant with songs being worked up from jams and studio noodles, just like the old pre-Dark Side days in fact.
It might not be the finest achievement under the band's name but it has (mostly) stacked up better than the previous two albums.
Although no one knew it at the time, The Division Bell would be the last of original material under the Pink Floyd name.
It was also the album which most harked back to their pre-Wall sound with aural references the soulful elements of Dark Side, and acoustic passages which had been a hallmark of many of their less strenuously forced albums (More, Obscured by Clouds). In fact, against the odds, there is much to like about the album as a sonic experience -- although it may be that is because it conjures up that earlier Floyd.
What Do You Want From Me is a deliberate echo of Time from Dark Side, and this Floyd -- never a band known for its humour -- even allowed you a wry smile in the lyrics of A Great Day For Freedom: "On the day the wall came down, the ship of fools had finally run aground".
Gilmour could have been writing about the Berlin Wall, although most suspected it might have been one final dig at Waters . . . even though their litigation had been resolved.
He denies it.
But then of course, he would say that. Wouldn't he?
What a long strange trip it was . . .