Graham Reid | | 5 min read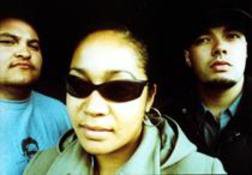 You know how it's supposed to be in hip-hop - the artists are kinda surly and mean, there's usually something about the struggle of "my people", some unspecified and unfiltered rage. That's how it's supposed to be: guys in beanies with a bad attitude, sistas glaring at you from behind impenetrable wraparounds.
But it isn't like that on this sunny morning in the boardroom of Dawn Raid Entertainment in Papatoetoe, South Auckland's cornerstone of hip-hop, where Patriarch and DJ CXL of Ill Semantics are discussing their debut album Theory of Meaning.
It sits on the table on top of a pile of promotional posters familiar from walls and windows all across greater Auckland, Patriarch lovingly picking it up frequently and displaying it with pride.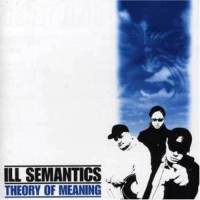 The pair are far from the hip-hop cliches. They laugh about themselves - especially turntable champion CXL acknowledging his heavy metal background - and are businesslike when discussing their relationship with Dawn Raid.
They own their publishing and had complete creative control over the album from the beats to the cover art. "And you don't get a better deal than that," says Patriarch.
The Ill Semantics trio are smart and mature. At 25, Patriarch has two kids and a day job as a chef at Sails Restaurant, CXL has one daughter who features on the chorus of the album's title track. And 21-year-old rapper Nemesis - Patriarch's sister-in-law - couldn't be here today because she's sitting university exams.
That emotional maturity and business smarts, emblematic of the changing hip-hop culture of Aotearoa, is also evident on Theory of Meaning, a diverse collection where hard-edge rap and braggadocio rub shoulders with soulful r'n'b, addictive samples and CXL's snappy turntabling.
Produced by John Chong Nee in Dawn Raid's small, scrupulously clean studios and recorded and mixed by Russian emigre Vitaly Zolotarev, it sets another higher benchmark in local production.
Little wonder Patriarch and CXL are smiling. Their humorous video for the kick-off single Highway, featuring a precocious ukulele player, has been all over the small screen recently, and there's a potentially huge summertime follow-up in their treatment of Ardijah's Watching You, which features Ardijah's Betty Anne. The album also has a roll call of heavy hitters like P-Money, DJ Raw, Mareko from Deceptikonz, Hypa D from Damnative, and others.
But the guest list doesn't distract from Theory of Meaning being very much their own album, and their humour peeks through in a chorus lifted from the Fat Albert TV show, a slice of Tim Finn's Fraction Too Much Friction in the funky Drop That Ish, and an amusing Pharoah Interlude which could have come from a bent, hip-hop Star Wars. Patriarch laughs when challenged about whassup with the Pharoah thing.
"We decided to be creative and felt we didn't have to put a Samoan, or Cook Island or Maori thing in the middle. It's just a character. This album is for all genres, so you've got a bit of rock in there and a bit of everything. And that's us as a collective - we cover everything. We can do a hardcore underground set or a DJ set, we can play to backpackers, and Asians especially like it. We encompass the whole ideal of hip-hop."
Which also means they know where this style has come from and why they acknowledge Ardijah, who Patriarch describes as "legends, pioneers of New Zealand music and they've had the same struggle. So that was us paying respect for what they did.
"It's also one of my favourite Ardijah tracks," he says with a grin. "Hip-hop is now mainstream and when I started out it wasn't like that - now there are awards for it. But it's been a long haul for everyone who has pioneered in this country."
Of Cook Island heritage and from Glen Innes with a European grandfather, Patriarch was "a fair Islander growing up in an Island-influenced area, so they were my battles. I have constantly had to prove myself.
"It was more a reggae community and I grew up in that, but slowly got into the early hip-hop like Run DMC."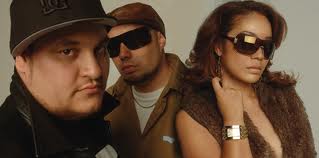 He recalls hearing early South Auckland hip-hop like Lost Tribe and Pasifican Descendants, and the Proud compilation, which made him realise it was possible to make indigenous, unique New Zealand hip-hop. With the right connections. In that, Ill Semantics are the fortuitous collision of separate but interlocking talents.
Patriarch came up with the name of an outfit of his early teens - named from what you study in English at fifthth form - and six years ago teamed up with CXL, "the best DJ in the world."
He's not far wrong in that: CXL came late to DJ-ing but has rapidly established a national reputation, he has twice been the International Turntablist Federation's North Island champion, used to DJ with Ardijah (so it wasn't hard to get them on board for their Watching You), and after Ill Semantics opened for Destiny's Child, was invited onto their world tour. He declined to finish studio commitments for IS and his forthcoming mix CD.
As a former drummer in a heavy metal band during the Push Push years (Power Jelly for those who remember the "five bands for five bucks" days at the Powerstation) he liked being part of a band - so, although doing his own mixing and turntable work, slotted easily into a group line-up. He can't see himself going back to drums because he can do tight beats on turntables. "He's got a natural metronome in his head," says Patriarch.
The third member was spotted by Patriarch when she was 14, practising her rhymes in a mirror. He liked what he heard and encouraged her. When her sister was having her 21st, Patriarch put together a set with her and his younger brother doing different sets for the family's entertainment.
Ill Semantics emerged on Dawn Raid's South Side Story album two years ago, dropped two groundbreaking tracks the following year (notably Verbal Assault, which was number one on the bFM charts for a month) and since then have shared bills with Che Fu, Naughty by Nature, Nelly Furtado and Destiny's Child. They signed to Dawn Raid earlier this year - "A lifetime deal," laughs Patriarch.
"We've been affiliated with the family for so long - and we're more family as opposed to artists. It was inevitable we'd put it out, but we were making sure our sound was mature enough before it hit the streets. We had offers from other companies, but wanted to be here and help build the family.
"We've been in the game for a long time, but a lot of people don't know that. So for us, it was natural for us to join up with the leading hip-hop label in New Zealand.
"We're pleased about the album because of its quality, given the funding which we didn't have. What you see now was no New Zealand on Air funding, no money for a clip - it was purely from the brothers selling T-shirts and stuff. So everything was built from the ground up.
"It was 10 years in the making and I'd like people to listen to it from beginning to end because it's like a big movie. We're tired of people dropping albums that don't mean anything to anyone. Certain albums are just tracks dropped so to us this is more a story from beginning to end."
Theory of Meaning might have its humorous moments, but mostly it is a serious project free of the anger that fuels much hip-hop.
"Everything is real for us," says Patriarch.
"It's not about creating something that is superficial or artificial, it's about creating something we can be proud of and will live for a long time."