Graham Reid | | 5 min read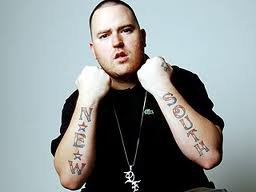 There's nothing particularly special about what Bubba Sparxxx does, he says so himself. But in the hip-hop world of swagger'n'brag, that self-effacing comment alone makes this 99-kilo, almost two-metre tall former football player from a small town in Georgia pretty special indeed.
Bubba Sparxxx, born Warren Anderson Mathis in March '77, is being far too modest anyway. His debut album Dark Days, Bright Nights has sprung one radio-friendly autobiographical single in Ugly, which was produced by hip-hop's famous Timbaland who has done similar duties for Snoop Dogg, Jay-Z, Nas and Missy Elliott among others.
And Dark Days, Bright Nights is the first album on Timbaland's new Beat Club label, which shows the faith a lot of people have in Sparxxx and his distinctive drawling rap style over loping, addictively slow beats.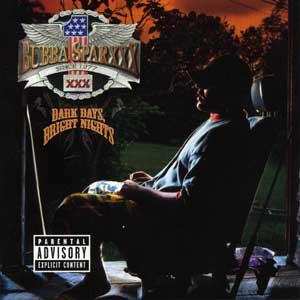 The album and its self-described "New South" style has captured the imagination of the US hip-hoppers and Ugly is a natty amalgam of Timbaland beats, a vaguely Middle Eastern melodic line, a sample from Missy Elliott's Get Ur Freak On and Sparxxx's downhome story.
The album's slippery slowness brings to mind mild-mannered Arrested Development and in the lyrics to Bubba Talk, he says, "Ya'll don't know me at all, I say the same thang but slower than ya'll, a little Southern charm to top it off, Okay doin' this, that Bubba talk."
It's not that undeniable charm but his relaxed rapping style which is ensuring things are taking off for Bubba. But as he sits slumped on a couch and surrounded by empty water bottles he looks like all he wants is peace and quiet, and a bed to crash on.
He's been imprisoned in a suite in the Argyle Hotel a dozen floors above LA's famous Sunset Strip for most of the past two days and has done close to 50 interviews with media flown in from all points European, South American and, yes, from New Zealand.
Because of the blur of nameless faces he's politely endured, each for about 15 minutes, it's hard to establish your own point of difference, so a cheery "kia ora from Aotearoa New Zealand" seems appropriate. And he loves it.
"New Zealand? Yeah, are you from Auckland?" he says with a pleasantly leisurely drawl. "I'm a bit of geography buff so, yeah, I know of New Zealand."
Bubba Sparxxx, despite press photos which cast him as a hardcore southern boy, is charming, scrupulously polite and apologetic for almost nodding off. And it's really only just beginning for him.
"You know, after all this I head back to Atlanta and have a rehearsal with a choreographer to shoot a video, then it's back in the bus on the road, through St Louis and Chicago, just back on the road and into radio stations."
He laughs at the madness of it all. "I'm just a small town boy, man" and hits autopilot briefly as he recounts his background one more time.
"I was born and raised in a small town about 60 miles southwest of Atlanta, LaGrange, a town of 40,000 people, if that. It's supported by the textile industry making fabrics and stuff, it's a distribution centre, it ain't much. My mum and dad used to be in the grocery business and my dad drove a school bus and they ended owning their own gas station."
Throughout Dark Days, Bright Nights he talks fondly of his working class background in a depressed rural area - "no Confederates in my settlement ... do you know they're closing down the only factory in this town, but you still got the nerve to say there's plenty of work to go around" - and his family: "I'm fortunate to have been loved by my parental units, and I'm gonna make their son a winner."
So what do his parents think of his high-flying life these days, the hanging out with famous rappers?
He shakes his head: "They don't understand all this, this is way beyond their realm. They never graduated high school and worked 15-18 hours a day six to seven days a week, so all this is way beyond them."
It's also way beyond him: "This is not what I expected at all. You know, I'm only 24, and nobody in their right or wrong mind would have ever thought of this for me. And there's no textbooks to tell you how to do this, so that makes it hard. But when you consider the alternative, what else could I be doing. I guess if I wasn't doing this I'd probably be shovelling cow or chicken shit back home, maybe doing construction work or some manual labour, who knows? It's a fight to do this regular, but it's all good."
Sparxxx was saved from life in a small town when he first heard 2 Live Crew at age 10. Living down a rural dirt road without access to music, television or hip-hop, he was taken by the beats and possibility of telling a story through rhymes.
By 15 he was writing his own stuff, although there was no outlet. He put his energies into football and had no thoughts on what he might do when he left Troop Valley High.
"At high school you think you're grown, but you're not, and I was just a clueless little booger, a clueless, nappy-headed, country-arse li'l boy. I had no idea about anything and thought I was going to probably play professional football if I got lucky."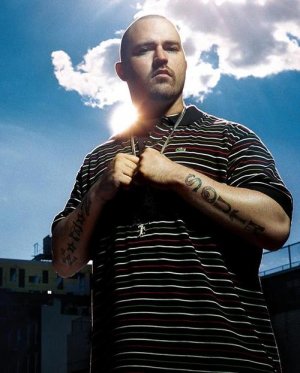 A knee injury sidelined the football, but around 1996 his rhymes were heard by a friend of his best buddy on the team. By good fortune the friend - Bobby Stamps, now his manager - knew rappers and producers in Atlanta, and Sparxxx, then known as Lil Devil, recorded a dozen songs with local rapper Jason Brown.
The sessions went nowhere, but later, after recognising he needed to be true to his own background, he recorded a 12-song indie album as Bubba Sparxxx ("my family called me Bubba and I liked the 'xxx' because it was kinda catchy") which caught the attention of local radio. That album made it's way to Jimmy Iovine of Interscope, and in the middle of last year Sparxxx got on his first aeroplane and went to discuss a recording deal.
The bidding war between labels started, he signed to Interscope, Timbaland heard the tapes and grabbed Sparxxx for his new Beat Club label.
"Yeah, it's been crazy, but I'm just trying to be true to who I am. I come from the South and so that's my style. It comes natural to me and saying things like that I love my family. And right now that's all I can tell about."
It's as good a story as any, but his eyes cloud over. It's the end of another long day of telling the story, so the tape goes off and he relaxes until another interviewer walks in the door.
We discuss the similarities with slo-beat and positive Polynesian hip-hop styles, and the "geography buff" is genuinely curious about New Zealand. He's sounds relieved not to have to talk about himself for a while.
Earlier he'd laughed at how much he's repeated himself over the past few months and the double edged-sword of his sudden fame and popularity.
"I've told that story and told that story and I guess it just goes with the territory. But it's great because people are interested in me. If they weren't interested there wouldn't be a line of people outside that door."