Graham Reid | | 5 min read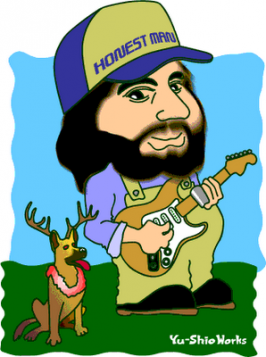 Bringing up the "famous dead member" is never easy when you are talking to a band. It can seem ghoulish, is most often unnecessary and can result in suddenly finding yourself alone in the room or that telephone tone which says you've just been hung up on, don't bother calling back.
When the American band Little Feat lost their founder, main songwriter and slide guitarist Lowell George in June '79 to a heart attack while on a solo tour, it looked like the end for the band. It was, sort of. The remaining members completed the album they were working on (Down on the Farm), played a tribute/benefit concert for George, then went their separate ways.

There were dark days for almost a decade: drugs to be denied, resentments that inevitably led to the end of Little Feat and confusion about whether there was life after Lowell.

There was. In 1988 they reformed for a couple of ostensibly low-profile performances at the New Orleans Jazz and Heritage Festival and became a working band again.
There might have been musical life after Lowell but to many fans and critics Lowell George was Little Feat, an exaggeration the band found hard to shake off but there was not much they could do about it.
These days Little Feat have been longer without George than they were with him. They play a remarkable number of concerts every year and are at last pulling the crowds they deserve.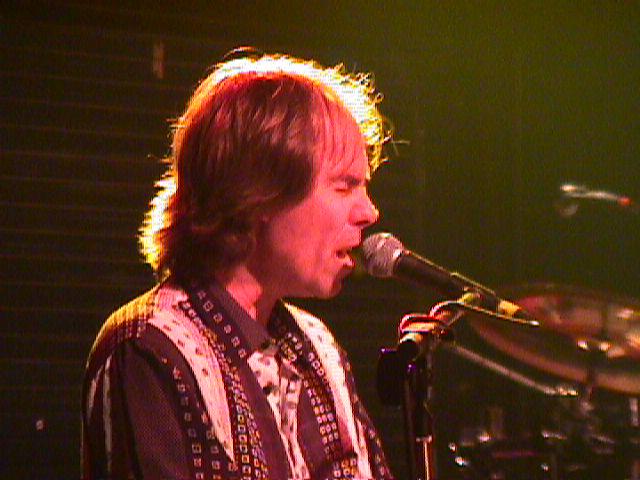 At some point when talking to the thoughtful, good-natured pianist and co-founder Bill Payne (left) the name has to come up.
"People who haven't heard the band will be pleasantly surprised by what they hear I think. To those folks who were there the first time, I urge them to come out and give it a listen. I don't think we denigrate Lowell's name in the slightest. We try to honour Lowell every time we hit the stage. He's part of the history of this band.
"We found out when we reformed in 88 that a lot of people thought Little Feat had been one man. That surprised us because it wasn't like that, it was a band and people contributed on a lot of different levels.
"There was a tendency to think Lowell wrote all the songs, but things like Oh Atlanta, All That You Dream, Tripe Face Boogie and many others were songs that Paul [Barrere, singer and guitarist] or I wrote. And people thought all the humour came from Lowell, despite the fact Paul came up with Old Folks Boogie, for example. It wasn't irritating, it was disappointing though."

Founded in 1970 as an offshoot of Frank Zappa's Mothers of Invention, the original Little Feat made music that even now stands outside convenient categories.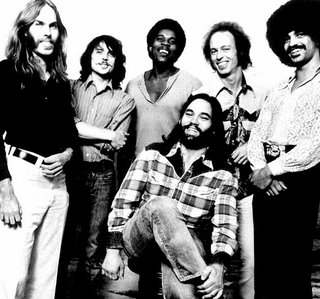 With George's slide guitar, classically trained Payne's interest in jazz and boogie, Barrere's pop-rock chops and the godfather figure of avant-garde Zappa in the background, the band created an amalgam of musical styles that at first confounded then delighted.

Over a series of albums they explored New Orleans boogie and country-rock, played dirty country-blues (Mick Jagger listened to Feat albums while the Stones were recording Exile on Main Street) and steadily won followers among the famous.
Bob Dylan and Led Zeppelin's Robert Plant were big fans, Emmylou Harris, Bonnie Raitt and country guitar legend "Sneaky" Pete Kleinow (playing on their classic Willin') all appeared on Feat albums.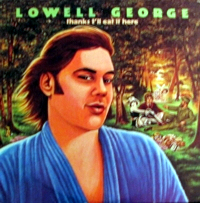 But out of diversity came division -- George took to serious drugs and headed off for his short solo career, Barrere and Payne toyed with exploring more jazz, the others wanted to go in different directions. The death of George simply precipitated the end. They headed of to session work and touring in other people's bands.
Little Feat struggled through the 80s as one record label after another went under, but by the 90s they had put the ghost of George behind them. Today they are internet friendly (www.littlefeat.net), playing as often as they ever did in the 70s and Payne is "going over a bunch of business plans to keep the boat afloat".
"It's amazing how difficult the business thing is. It's always a joy to just sit down and play music," he says. "But when you've been holding something together for about 35 years you go through a lot of ups and downs and blind alleys.
"Right now we're in a transitional phase. We've been handling a lot of the business side ourselves but are now looking to get help because we're getting more successful. The internet has helped immensely and the sheer activity of business and staying on top is a gig in itself.
"But the transition phase is also musical. Paul and I have been playing with Phil Lesh [of the Grateful Dead], who reintroduced us to jam-band kind of music, which plays to our strengths as musicians.
"People often made a comparison between us and the Dead and I never quite got that. But when we started playing with them Paul and I knew there were a lot of similarities - weird hooks, jazz, and elongated jams like we did in the beginning of Little Feat. But we took a different path and more into zydeco and Tennessee jazz and all those other things."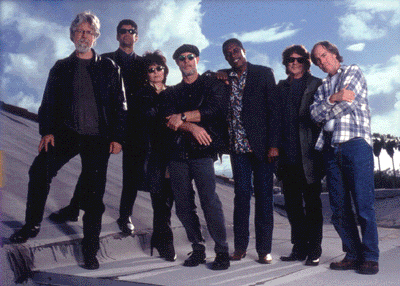 Payne says these days Little Feat are playing to younger audiences, a generation that not only listens to the music of its peers but also checks out people like Dylan and Hendrix.
"I figure most people who like us are our age and they would come to the show anyway. But I wanted to bring into the fold a lot more of those 18- to 25- or even 30-year-olds.
"The age thing doesn't make a difference really, it's an attitude. The community we want to reach are people who like the Grateful Dead, Phish and those people, they are familiar with Allen Ginsberg and know Jack Kerouac's On the Road. People who are a little more open to ideas.
"I can't tell you what we're going to play in a concert, but we get there and let it fly. It'll be loose and fun and it'll take you on a journey. We're certainly on one."