Graham Reid | | 6 min read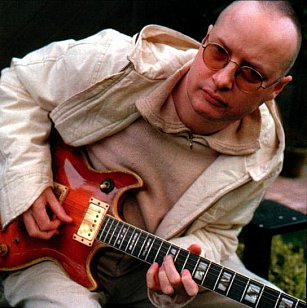 The last time XTC had a new album out, Oasis didn't. In fact Oasis didn't even exist back when Andy Partridge, Colin Moulding and Dave Gregory dropped their assured 1992 album Nonsuch on a world which simply looked the other way.

Since then these veterans of the 70s punk-new wave wars have been on strike (their deal with Virgin ensured the company would make money, but they wouldn't) and the one-time five-piece subdivided again when guitarist Gregory quit during recordings for the new album.
So, despite being hailed as godfathers by the Britpop Generation -- Blur wanted Partridge to produce their '93 Modern Life is Rubbish, Oasis' record company head-hunted them when they were dropped by Virgin in '95 after 18 years -- XTC have been the invisible men of British pop.
Partridge laughs about being away during the Britpop years, not that he thinks they would have ridden the wave: "The British media is obsessed with how old you are, we wouldn't have fitted in. When you're 45 that's way out of bounds."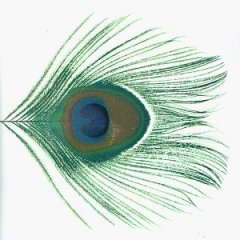 Less a band now than a two-man songwriting entity, XTC are back however and with an album, Apple Venus: Volume 1, which has garnered such favourable reviews as to be worrying, he says.
"I don't think we've ever had reviews which have been so ludicrously over the top, it's like a scene from The Twilight Zone," he laughs. "But I tend not to believe reviews: if they're bad I just think they don't know us, if they're good they are just being silly."

Sitting in his home office surrounded by books, books, toy soldiers and more books (he's currently reading an appreciation of Jules Verne for a television puppet series based on Verne he and a friend are working on, "sort of Victorian Thunderbirds") Partridge is an amiable veteran who notes, despite an absence since '92, "we're careerists, we've not stopped doing this."


And it's been quite some career.
Emerging out of Wiltshire in the mid-70s, the fledgling XTC were never quite punks or new wave but walked a line between respectable pop writing and the often undisciplined energy of the period. While punks glowered Partridge smiled, while others thrashed about noisily Partridge crafted memorable songs: their early albums such as Drums and Wires , Black Sea and English Settlement are found in serious record collections.

However their stylistic shifts, management problems, line-up changes, inability to retain producers and image-blurring side projects (notably the psychedelic Dukes of Stratosphear which sometimes outsold XTC albums) makes their career tortuous to follow. Needless to say, they shed devotees with each new variation.
By the 90s it would be fair to say XTC barely existed for most people, and they didn't make it easy for themselves.
According to Partridge after Nonsuch the band wanted to release an album called Somesuch, a demo track collection of the songs on Nonsuch. Virgin didn't take them seriously.

Then they proposed they make an imaginary compilation album of bubblegum songs by imaginary bands on an imaginary label called Zither Records.
Virgin did not take that seriously, either.
The band names he thought up included Anonymous Bosch, The Brighton Peers, Cake's Progress, The Four Posters, and The Piccadilly Circus Tent Rip Repair Company.
Virgin let them go and they began recording Apple Venus Volume 1 independently -- then the money ran out, then Dave quit, then the producer moved on to another project . . .
Another day in the life of XTC's bedevilled but often quite brilliant career which has seen them fall below the scanners of public consciousness. Until now perhaps?
If they enjoy a second wind with Apple Venus, it will be long overdue. But it's also an album Partridge admits "is not armoured for radio" and comes with no singles or marketing drive. And they haven't toured since 1982.
"I don't think it's necessary," says this man who has suffered panic attacks when confronted by the idea of live audiences. "We make records. It's funny that is never quite considered enough whereas in any other art form it is. You make your sculpture, you write your book, you make your film, that's enough. None of these people stand on a stage and reproduce this stuff on a 70-date tour.
"I'd like people to get the headphones out or just sit around and listen to it; it's not anything you jump around to."
And it isn't. Apple Venus comes with smart string arrangements, typically witty and oh-so English lyrics (Raelbrook shirts anyone?), ballads delivered McCartney style (I'd Like That could have stepped off one of Macca's better solo albums) and everywhere a guiding, mature intelligence.
It isn't surprising to see Rolling Stone note that if you like this you'd probably like Blur's Parklife, Elvis Costello's Imperial Bedroom, and Sgt Pepper's.
"That sounds like good company to me," says Partridge admitting he hasn't heard the Costello, doesn't get the Blur connection, "but Sgt Peppers, I have some vague memory of that."

The outstanding feature of Apple Venus -- as with recent albums in XTC's lengthy discography -- is the string arrangements: Green Man sounds enticingly North African and River of Orchids is built over a series of urgent repeated phrases.
"It wasn't an attempt to emulate Philip Glass or Steve Reich or any of the repetitive minimalists, just a damn good chunk of music I built up section by section. I improvised lyrics and the more I left it, the more hypnotic it got and the more I danced around my home studio.
"There were 100 different melodies possible but I restricted myself to three and tried to build them so they responded to each other. I think of it as a nursery rhyme; it works on the cannoning principle of melodies chasing each other."
Talking music with Partridge is easy because that's what he's given his sometimes difficult life to. It's allowed him to survive the rip-offs, discomforts of touring, being treated with contempt by the record company he made money for and the regular shedding of members.
The past few years he also divorced, drank, got sober again, lost his hearing briefly and had prostate problems.
"Yes, my life in past five to seven years was pretty wretched. I've been through a lot of cack but it's all looking pretty good at the moment."
It looks like they'll actually make money this time, he laughs.
"But we can't complain. Who are you going to complain to? It sounds like 'poor old XTC' and sour grapes if we keep moaning. There's always problems whether you're a window-cleaner or Elton John. We've had our fair share of ripoffs and misunderstandings and grunk'n'grrkkk.
He talks about all the XTC misinformation on the Internet ("the world's largest electronic cocktail party") and hoots at the suggestion the album title comes from the Beatles' Apple Records and McCartney's Venus and Mars.
"An affirmative no! It was initially called A History of the Middle Ages which was an accurate comment on where we were in life, but Dave and Colin were rather upset and didn't want to be known as middle-aged."