Graham Reid | | 4 min read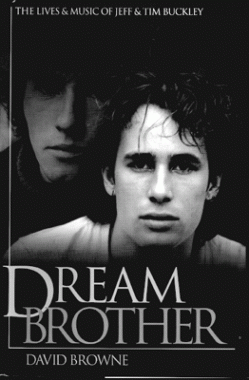 The shoreline beneath the Memphis Visitors Centre -- with its massive statues of Elvis and BB King -- isn't that appealing. There's a rocky bank scattered with litter leading down to Wolf River, a sliver of thick water between the city and Mud Island, renowned for its swirling eddies and unpredictable undercurrents.
You wouldn't want to swim in dirty and dangerous Wolf River, least of all in jeans and boots. But that's what Jeff Buckley did one night in May '97.
His body turned up a few days later.
News of Buckley's drowning -- it is believed the wake of a passing barge pushed him under, but he wasn't a strong swimmer -- went round the world like a lightning flash. People couldn't, and didn't want to, believe this gifted singer-songwriter had been snuffed out after just one remarkable album, Grace, a couple of EPs, and tours that endeared him to audiences for their musical diversity.

Buckley's octave-ignoring range was employed on some exceptional songs -- he loved Led Zeppelin, could sing Nusrat Fateh Ali Khan's qawwali songs and recorded Benjamin Britten's Corpus Christi Carol -- and he seemed like a fragile, sensitive soul.
He was certainly sensitive about his father Tim, who, like him, had an exceptional vocal range and eclectic musical taste.

Tim was an absent father -- he abandoned Jeff's mother shortly after his birth and they were rarely in contact -- but Jeff was increasingly curious about him. Of course he would never know his father: Tim died of an overdose in '75 in California when Jeff was 8.
When news of Jeff's death went out, people started to speak of the Buckley curse: beautiful, gifted, sensual and doomed.

It is a decade since the release of Grace, an album more honoured than owned. In the States it spent only seven weeks on the charts and peaked at a disappointing 149. He was more popular in Britain, France, Australia and New Zealand. He played a superb show at the St James in Auckland although when he lit incense to mask the musky smell some jerk yelled "Hippie" at him.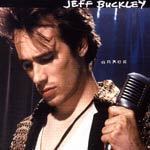 A new special edition, three-disc version of the album -- the original Grace, a disc with his favoured material such as MC5's Kick Out the Jams and Alex Chilton's eerie Kanga-Roo with which he used to close shows, and a five-clip DVD -- is a reminder of what was lost when Jeff waded into the water.

Yet, if Grace has an easy confidence, Jeff often struggled to get the music out -- he was battling to find his focus for a follow-up -- and was constantly wrestling with his musical direction. Just like his father did.
Tim Buckley appeared in the late 60s, at the time of many great singer-songwriters. Inspired by Dylan but also influenced by jazz, he invented a kind of exploratory folk-rock which leaned heavily on jazz improvisation and phrasing. He simply didn't fit, although his first few albums were critically acclaimed .

Good-looking, reclusive and self-centred at times, Tim's career was one of those never-quite stories. Just as his son's was a never-did.

They are told in tandem in David Browne's excellent Dream Brother, which alternates the narrative of father and son to sometimes chilling, mirror effect. Both seem equally gifted and cursed, as wilful with record companies and managers as each other. There was no guarantee Jeff could again match Grace as he kept changing his mind on direction and style. Who does that sound like?

Tim's early albums - Goodbye and Hello and Starsailor particularly -- are his best and after even deeper forays into a jazz-folk with declining sales and interest he attempted a turnaround. His later albums Sefronia and Look at the Fool were failed attempts at being more commercial. They were out of print for years, but have been reissued along with two live albums that are much more interesting, although they illustrate the problems he offered his small following.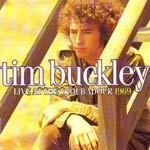 Live at the Troubadour 1969 captures him at a jazz-rock peak. Its nearest relative is, perhaps, Van Morrison's Astral Weeks, which has a similar disregard for musical boundaries. His joke "all we are saying is give smack a chance" sounds hollow now, and he avoids his most popular songs. But he soars on material like I Had a Talk With My Woman and elsewhere yelps or rumbles through avant-garde blues with Zappa sideman Lee Underwood playing supportive guitar.
Tim was on the cusp of creating a new style, shedding skins as he moved on. Honeyman was recorded for a radio broadcast in '73. While it contains a stripped-back version of Fred Neil's lovely Dolphins (which became a signature tune) it is an unfocused set typical of his directionless later years. His voice doesn't have the romantic power anymore, his wordless scats sometimes sound just oddball and those flashes of brilliance (between wah-wah rock guitar) are rare.

At the time of his death, Tim was saying he wanted to concentrate on acting. Maybe he knew he could never recapture the elusive promise he once offered; his audience gone, driven off by disappointment and confusion.

So, their legacy? Tim's beautiful Song to the Siren was a hit for This Mortal Coil, and the new wave of acoustic bands out of Britain a few years ago cited him as a major influence. Starsailor named themselves after a Tim album.

As for Jeff, VH1 named Grace in rock's 100 greatest albums and Mojo called it one of the best of the 90s.
Jeff and Tim Buckley: two short, fraught lives. That they should have come to turning blue in a bed, and sinking beneath muddy waters just seems such a waste.