Graham Reid | | 4 min read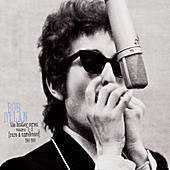 Public figures in a nation at war can scarcely be expected to behave rationally, but the sight of star after megastar pumped up on religion and patriotism at this year's Grammys made you wonder if rock and the entertainment industry harboured any notion of dissent, heresy or rebelliousness any more.
Oddly enough the sole dissenting voice -- and best live performance -- came from an unexpected source.
Bob Dylan -- pallid, bloated and a few months shy of his 50th birthday -- pulled out a performance of weird power. In front of an anonymous band Dylan -- who was being awarded a lifetime achievement award -- stepped forward and yelped out a wild, angry and unintelligible yowl.
At the end, polite members of the tuxedo-and- designer dress audience clapped as expected, but they were applauding the man and his long career. They could hardly have been expected to comprehend what he had sung which began something like, "calm yamassers av wah, yeoow are beelda gaarns . . ."
It was a bruising and vicious reworking of his '63 rage against the military-industrial complex Masters of War.
Given the recent outcry over Sinead O'Connor and Peter Arnett in America, it was probably as well Dylan's vitriolic disassociation from the prevailing patriotism of the occasion was rendered incomprehensible, but it was a reminder of the power which Dylan can, with decreasing regularity, summon up.
Despite that astonishing performance Dylan's best days seem well behind him. But if he is past his best then who better to open his scrapbook of songs than him. And with the encouragement of Columbia, the label he has been on for almost all of his 30-year career, that is exactly what has happened.
The Bootleg Series: Volume 1-3 (Rare and Unreleased) is a whopping 58-track, three-CD collection of Dylan out-takes, unreleased (but release quality) material and very different alternative versions. Like A Rolling Stone as waltz anyone? True, it's here.
It is an extraordinary collection -- and a tribute to the belief that there are still enough people out there interested enough in Dylan to support it.
But the concept sells itself as it traces a career from Dylan as a 20-year old singing in a hotel room through to a stunning out-take from the '89 Oh Mercy album which is, ironically given he's done a few albums since then, his new single. But what a single Series of Dreams is.
Built over a chiming guitar phrase as simple as Then He Kissed Me and driven by urgent drums for five minutes, this addictive slice of cinemascope Daniel Lanois production must be counted among the best things Dylan has done in at least the last decade.
It sounds like the missing link between the Crystals and Joy Division. It's hard to believe it was a cast-off. It's also a 1991 remix of an '89 track. The Dylan remix? It had to come.
However Series of Dreams -- unfortunately the only inclusion of the last five years -- is but one of the remarkable songs on The Bootleg Series.
The last two thirds of the final disc, from the 1980 piano demo of his lovely Every Grain of Sand with Jennifer Warnes on backing vocals, delivers such a brace of powerful, affecting performances it could be released as a stand-alone album tomorrow and immediately render the praise for Oh Mercy redundant.
The warm and lazy Someone's Gotta Hold of My Heart is a coiling, seductive long song which Dylan rewrote as Tight Connection to My Heart for Empire Burlesque; the brooding blues of Blind Willie McTell is a work of refined genius but which never made it on to Infidels, and Foot of Pride is a brittle, angry rocker of snarling passion. The gospel-styled plea of Lord, Protect My Child is a gem -- and another astonishing omission from Infidels.
And when the set offers up an alternative version, like the quietly brooding Idiot Wind (which roared like a bushfire on Blood on the Tracks) or the very different lyrics to Tangled Up in Blue, it is a revelation and insight into the writing process.
In that regard The Bootleg Series is vaguely similar to Pete Townshend's Scoop double albums where the Who-man collected out-takes, demos and draft versions of songs like Pinball Wizard and Substitute.
What has always mattered most with Dylan has been tone and inflection. Never "how does it feel?" but "haaa does it fee-eel?" with accusatory menace.
The first disc (and some of the second) trace Dylan as folkie and that sniping inflection brings home the edge on material like Walls of Red Wing (about a reform school) and the seething indignation of his so-called protest songs.
There's an especially nasty, bitchy She's Your Lover Now with the Band tossed out of Blonde on Blonde sessions in '66 (which bears passing resemblance to the nasty, bitchy Positively 4th Street and Sooner or Later One of Must Know), and a raw, roaring Seven Days from the Rolling Thunder tour in '76 which cuts Ron Wood's studio version dead on the street.
What must also be admitted about this collection however is that in the telescoping of years some of these astonishing later songs have been rescued from the dross which could have accompanied them on the albums they were destined for. Out of their context they sound considerably better, and the chronological running order lets a whole alternative history of Dylan emerge.
In the face of the riches which The Bootleg Series offers it almost seems mean spirited to quibble about what might have been included. But Clinton Heylin, in a perceptive analysis of this set in the April edition of Record Collector, takes issue with Columbia for not releasing this other material and a dozen more tracks as the four-CD set they originally intended.
Excellent though this collection is, he says, it is clearly of most interest to collectors who would be just as happy to shell out on four discs as three. So why not give the market what it wants?
It's a valid point and Heylin lists equally tantalising tracks on the original schedule but bumped off in the condensing. And there is some worthless stuff on these three discs as well.
The tedious Wallflower from Dylan's country period and Nobody 'Cept You (knocked off Planet Waves) seem hardly worthy of inclusion alongside the uniformly excellent material elsewhere.
But if this extraordinary -- and yes, definitely historic -- set has the same effect as Dylan's '85 box set Biograph then we can all be grateful.
Biograph, despite being a five-album collection (with only 16 previously unreleased recordings among its 53 tracks) shot into the American album charts and virtually launched the concept of the box set. And Columbia, who have recently explored this market successfully with their admirable Robert Johnson and Byrds sets, might start looking at what Bruce Springsteen left lying around. *
But Dylan seems one of the few who could sustain such an ambitious collection as The Bootleg Series. His wilful protest at the Grammys may have gone largely unnoticed but with the Bootleg Series -- Townshend's Scoop volumes not withstanding -- Dylan is back in the vanguard again.
Even if it is only in marketing.
* Columbia did indeed release a similarly conceived colection of Springsteen in 1998. See Springsteen tag