Graham Reid | | 3 min read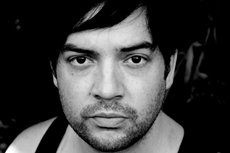 Melbourne-based Eden Mulholland has been busy recently, but often "busy" doesn't translate into success for musicians. However with his broad portfolio and diverse interests – from composition for contemporary dance to pop-rock with the band Motocade and into commercial work for advertisement and corporate clients – Mulholland has been enjoying his labours.
Not the least is his 45 minute piece Human Human God commissioned by dancer Sarah Foster-Sproull. It will be featured in the NZ Dance Company's programme Language of Living which also includes music by original music by Gareth Farr, John Elmsly and the Electric Boutique with David Guerin playing a work by C.P.E. Bach for various dancers and choreographers.
"The brief Sarah gave me was fairly open," says Mulholland. "She gave me just the title and I thought what that meant to me. It was a very loose concept and often they are because there is a huge amount of trust between us as creative artists.
"She likes my music so I will make something in line with that and then we go in after and jig things around so they fit thematically. But basically I had a clean slate. It's full-on pop music-goes-choral, very weird."
Mulholland – who has previously written music for the Footnote Dance Company, Malia Johnston, Michael Parmenter ("very specific about what he liked musically") and others – says this new piece has a visceral punch and includes a section of text asking who and what God is to the current generation.
"These days we see God as another thing we consume, another thing you can pick and choose from, not necessarily a community-oriented thing anymore. So it's about how we relate to our own personal view of God and how you can lose touch with your community."
Mulholland's community has been that of dance. As a former dancer himself (a graduate from Unitec with a Diploma of Contemporary Dance, professional work with Black Grace, Touch Compass and others), he has an empathy with those for whom he writes. But with no formal musical training he adopts an experimental approach to his work which is why he is as at home in Motocade as creating electro-pop (his new EP is Jesus Don't You Get My Jokes) or writing for dance.
"I take things on at an instinctual level and my music is all about making people feel something. The bottom line is there has to be some sort of visceral response, so however I can achieve that I don't really care -- which forces me to challenge myself about how to make it."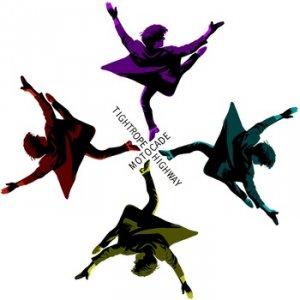 One of his Motocade songs, the title track to their 2009 album Tightrope Highway, is certainly getting a visceral response. It is in the soundtrack of the current American horror-thriller movie Cabin in the Woods which was featured in the recent film festival. And that has meant a decent and welcome royalty payment.
"Motocade got contacted directly by the producers through our myspace page because that was where they heard it. I know Mushroom Music Publishing do a lot of pushing [to get songs in soundtracks] but in this particular instance those people found it on their own. That was very cool and we were stoked."
Mulholland hasn't seen the film but the first cheque arrived some time back because the film, originally scheduled for 2011 release, was held back in post-production.
He is also considering a second volume of his Music for Dance CD series, the first of which in 2010 collated pieces he had written for productions by choreographer Malia Johnston.
"I've done a digital release of a lot of different soundtracks from shows on my bandcamp.com site, but I'm going to do a physical release and it's a toss-up between Michael Parmenter's Tent [for which Mulholland won best music at the 2008 Theatre Review awards] or another excerpts album from different shows. It has to work as a CD, and because I like the really weird stuff I'll definitely play it for people before I make decision."
There is also another Motocade album scheduled for early next year and after the NZ Dance Company shows he will be playing the music from Jesus You Don't Get My Jokes in concert.
So Eden Mulholland is busy and successful. But still nervous when he watches first nights, as he will at the Aotea Centre.
"It's quite nerve-wracking because oftentimes, like this time, I wouldn't have see it for two weeks and I almost forget. Every second I think, 'I could have done this or that' or, 'Wow! I can't believe it did that, that was pretty cool'. But often I think, 'Fuck, I wish they'd turn it up.'
"You want to feel the music hitting your chest."