Graham Reid | | 6 min read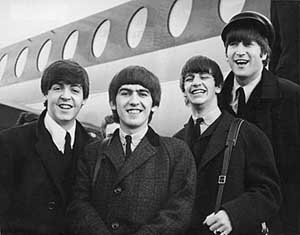 As an example of cosmic symmetry it could hardly be improved on: my 13th birthday, the Beatles playing in Auckland, and my Dad offered two free tickets. It was only many years later my older sister told me about the free tickets – and that Dad had declined them.
I guess that was why, long after the Beatlemania screaming had faded, he bought me a ticket to my first ever pop concert: Australian Normie Rowe topping the bill at the Crystal Palace in Mt Eden.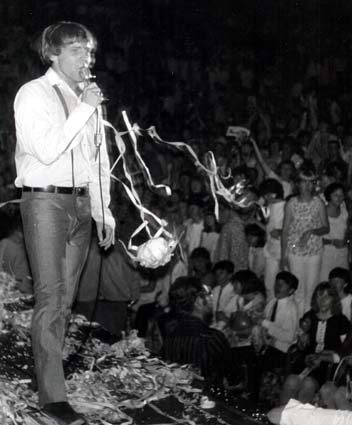 I'd never heard of Normie Rowe (left) and it seemed few others had either. The cinema's stalls – where I went to Saturday matinees for Hopalong Cassidy shorts and movies starring The Three Stooges – were all but empty. Outside a man was giving away tickets to passers-by.
It was quite a line-up as I recall: before Normie were the Chicks, some local pop band, and a group of sullen guys with very long hair who barely looked at the audience but delivered deafeningly brilliant blues. I think they might have been Killing Floor. When they finished I applauded, the girls soon to scream at Normie didn't.
As a first concert experience it probably wasn't quite as good as the Beatles, but I wasn't in a position to compare.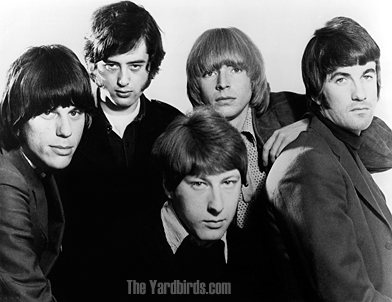 But what a great era to be a teenager: the Beatles and the Stones; the Yardbirds, Small Faces, the Who; the Four Tops, Freda Payne, the Supremes; Dylan and Donovan; Cilla and Sandie and Dusty; Paul Revere and the Raiders, ? and the Mysterians, the Cryan Shames and Blues Magoos; PJ Proby . . .
I listened to them all with equal enthusiasm, and tuned my transistor to pick up a Sydneyside station. Late at night I could catch records before Radio Hauraki had them. I remember hearing the Beach Boys' Good Vibrations and trying to explain it to kids at school the next day.
I wrote out song lyrics, tried to play guitar, and bought 45s (7/6d) and LPs (39/6d).
I saw the Rolling Stones at the Civic in '66. I think I screamed.

I vividly remember the stunning, if mismatched, bill of the Yardbirds (Jimmy Page playing guitar with a violin bow as he would do later in Led Zeppelin), the Walker Brothers (skinny legs and bouffant hair, they looked like bobble-head dolls), and Roy Orbison who simply stood there and sang those brilliant songs. Many thought he was dull and left. I sat mesmerized.
Around Auckland in clubs like the Platterack and the 1480 Village I would see the Blue Stars, Larry's Rebels, the La De Das and so on – and there would be dances in suburban church halls. I'll never forget Lika Street Choir playing St Margaret's in Mt Roskill. The singer (Mark?) wore a paisley shirt with white collar and cuffs. I thought it was the coolest thing I had seen outside the pages of Rave and Playdate magazine and within a week I bought my own.
These seem such innocent days: Radio Hauraki telling us the new Beatles' single Daytripper had just arrived at the airport, was in a taxi on its way to the studio, the guy carrying it was just coming up the stairs . . .
I believed every word and rang around to tell friends to turn their radio on. Afterwards we rang each other back: "What did you think?" We thought it was brilliant, of course.

There was an excitement about every new song or group and many of those classic 60s hits had an identifiable feature: the cowbell that kicks off Concrete and Clay by Unit 4 + 2; how Dave Dee, Dozy, Beaky, Mick and Titch cheekily adapted the theme music of Zorba The Greek for their hit Bend It; the chiming tone that the Small Faces used in My Mind's Eye (the first 45 I ever shoplifted); thrilling hand-claps in Motown soul . . .
Every week there was must-see TV: Shindig and Hullabaloo out of the States; the Beatles animated cartoon, the Monkees; Happen Inn and C'mon . . . And every month threw a new name into the spotlight: the Dave Clark Five (their "Tottenham Sound" being tipped to replace "the Liverpool Sound"); the Kinks, the Zombies, Wayne Fontana and the Mindbenders, Joe Tex . . .
Then the sounds, style and location changed: the Byrds, Janis Joplin, Jefferson Airplane, the Grateful Dead, Country Joe and the Fish, the Doors . . .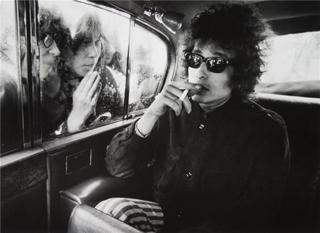 It was a soundtrack to my youth which – with only a few exceptions – was full of optimism. It really did seem that love was all you needed.
Yes, Bob Dylan's increasingly impenetrable lyrics were unsettling, and the Doors and Leonard Cohen explored darker moods – but mostly the 60s took us from monochrome to day-glo in the space of a few years and a hundred memorable songs.
My friends from those days don't listen to as much music as they once did – some just stick with what they heard then believing it can't be bettered.
I disagree. I listen to new music all the time – and some of it I find as thrilling as what I heard in my youth. But I understand why many say the music from then – four decades ago now – had a special something, And it wasn't just the cowbell or the handclaps.
It was because that music came at a pivotal period when we were defining ourselves, falling in love for the first time, testing ourselves against parents and teachers, yearning to separate from the previous generation and its attitudes. We were different and our music showed us – and them – just how distinct we were.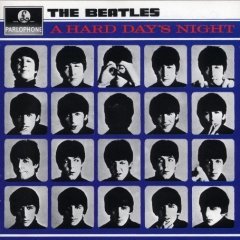 Oddly enough my Dad – who passed up those Beatles' tickets – loved that band from Liverpool. For his 51st birthday my Mum and I climbed the three, maybe four, precipitous flights of stairs to The Loft record shop in Vulcan Lane to buy him (and in truth, me) the soundtrack to A Hard Day's Night.
I loved The Loft: every Friday night hormone-fuelled teenagers would command the listening booths to hear a new Paul Simon single, or the Nancy Sinatra album. I heard Barry McGuire's Eve of Destruction there and persuaded myself he was a new Dylan.
I bought Dad the Louis Armstrong album Hello Dolly and we both loved it. It wasn't always shared musical taste however. I'm sure I played Dylan's nagging Gates of Eden more because my Mum hated it.

And just as our music symbolised that separation from the world of Bing Crosby and Doris Day, so did our clothes. Out with cardigans, in came Beatle boots, alluring miniskirts, the improbable maxiskirt, polkadot shirts, collarless jackets, military regalia . . .
We were dedicated followers of fashion, being lead by our noses.
But all that is lost now. The styles are recycled as fashionably "retro", and our cheap music has been appropriated to sell expensive cars. I hear syrupy orchestral versions of the Stones in supermarkets. What have they done to my song, Ma?
I do wonder – as many my age seem to – what songs of today will survive as long as some of ours have. Scribe, the Feelers, Foo Fighters or Christine Aguilera . . . will they still be played in 2050?
Some will, for the same reason I still hear Dusty Springfield and James Taylor on the radio. It just takes this generation to become like us – older and reflecting on the magic of their youth – for their songs to have nostalgic resonance. Already post-punk bands from the 80s tour and pull crowds of fortysomethings.
So is Beyonce as good as Petula Clark? I don't think it matters.
Every generation gets the music which defines it. And anyway, there's nothing which says pop music has to last forever. Musicians I have met from the 60s and 70s are surprised their music is still being played. Longevity was never the intention when they sang that hit which is etched into your memory.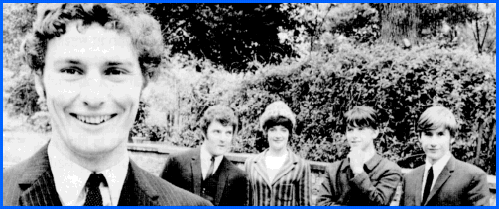 We seldom think of bands which we loved and simply disappeared, but the list is long and reminds us that sometimes one good song and a memory is enough: Los Bravos; Hedgehoppers Anonymous; the Groundhogs; Spanky and Our Gang, the Honeycombs (right), Paul and Barry Ryan, the Herd . . .
And, of course, Normie Rowe.
This article first appeared in Plenty magazine in early 2008