Graham Reid | | 3 min read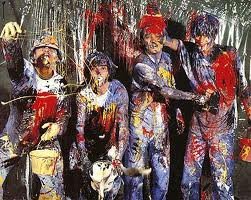 Some concerts have a disproportionately greater effect than what might have seemed at the time.
The Sex Pistols gig in Manchester in June '76 was attended by only a couple of dozen but many there – notably organisers Howard Devoto and Pete Shelley of the Buzzcocks, Devoto later founding Magazine – went on to form bands. The punk spark had been lit outside of London.
At the other end of the spectrum was the Stone Roses' legendary show at Spike Island in Widnes (between Liverpool and Manchester) in May 1990.
Fewer than 30,000 attended but if you believed everyone who said in subsequent years they'd been there, you'd be forgiven for thinking this had been as big as Woodstock.
And despite lousy sound, it was the highwater mark in the Stone Roses' influential career.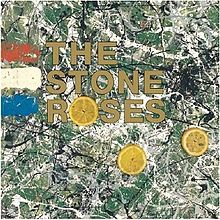 Their self-titled debut album of early '89 had stamped the Manchester scene on the map and gave rise to Britpop.
"[It] sold something like three and a half million," said bassist Mani years later, "and I've never seen a fooking' penny."
But after Spike Island there was a slow decline.
There was litigation with their label and the next album The Second Coming (it wasn't, it was critically panned although sold well on the back of expectation) was delayed endlessly.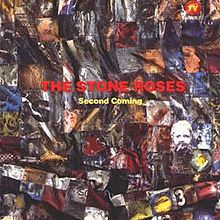 Drummer Reni left two weeks before its release in late '94. Guitarist John Squire quit a year later and the end came in October '96, seven years and too little music after that thrilling debut.
By then Britpop was in full swing with Oasis, Blur and others leading the pop charts.
The Stone Roses became the much respected band cited as a major influence, but none of the individual members enjoyed much subsequent success, other than Mani who joined Primal Scream. For all the swagger and big talk, solo albums by singer Ian Brown were mostly indifferent.
So, despite bitter feuding after the break-up, a reunion was inevitable . . . especially as the stature of that debut album (and the significance of Spike Island) grew over the years.
The reunion came last year – tickets for Manchester shows sold out in minutes – and there has been talk of a third album.
For those too young to have missed them, you can't understate the importance of the Stone Roses. British writer John McReady nailed it when he said they were the "band that invented the Nineties and, for a glorious 12 months across 1989 and 1990, really did threaten to be as big and important as the Beatles, before crashing amid bitter recriminations and artistic confusion".
Some bands only ever get one great album, but that's one more than most. And that Roses debut is a great album.
The music mostly rides effortlessly in the space between pop, psychedelic and dance. Guitarist Squire said once, "It didn't happen overnight. It took five years of rehearsals, shitty cassettes and slightly better demo tapes. We were looking at the Pistols, the Beatles and the Byrds thinking we could have a go at them. I couldn't really see any point in aiming low".
That self-confidence plus great songs like I Wanna be Adored and Waterfall pulled crowds in their home city: "Every tribe in Manchester came to see us," said Brown.
The album (produced by John Leckie who had served time in Abbey Road with various Beatles and early Pink Floyd before working with Simple Minds, Magazine and various post-punk bands) took them to Britain then the colonies, if not America where it stalled at the very lower reaches of the top 100.
Over the years the album has been reissued in expanded formats and its worth picking up one which has the non-album singles Fools Gold ("a peak, one of the greatest things we did," says Brown) and Elephant Stone.
Of course you can hear all these and more at Vector Arena on February 26 when the Stone Roses – the original line-up from those important years – play as part of a world tour. The place holds about 12,000 but in years to come – like that gig at Spike Island – about five times that many will claim to have been there.