Graham Reid | | 3 min read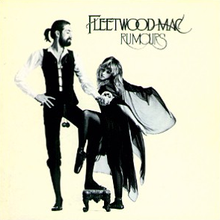 Popular culture is certainly taken -- and takes itself -- very seriously these days. There are university courses on everyone from Elvis to Gaga and the bookshelves sag with biographies and autobiographies of people like Cher, Justin Bieber, that guitarist in Kiss, U2 . . .
There seems no part of Bob Dylan and John Lennon's lives which have gone unexamined, and the Beatles' recording career has been picked apart in the most minute detail.
Even individual albums have been dissected, analysed and discussed by academics and intellectuals as if in their entrails there must be some fundamental truth to be found.
Few however have had quite as much attention as Fleetwood Mac's '77 album Rumours. And any album wich sells in excess of 45 million copies (that's an official figure and doesn't include the number of taped off, burned and illegal copies floating around) probably does deserves examination.
It meant that much to that many people?
Of course the background is well canvassed, largely by the band members themselves. Mick Fleetwood's line that he had the best view because he hadn't slept with anyone in the group (at that time!) makes sense . . . because the album is about the fracturing relationships of the principals; lovers Stevie Nicks and Lindsey Buckingham, and the McVie's John and Christine who had recently divorced.
Out of such tension came songs such as Second Hand News, Go Your Own Way, The Chain and I Don't Want to Know.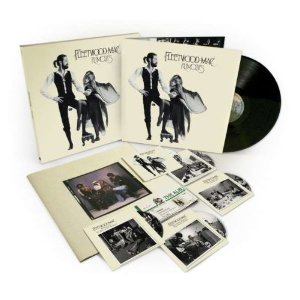 Given the number of stories about the album's making, you'd think nothing more could be said.
To some extent that's true, so the intelligent default position is to go back to the music itzself rather than the anecdotes, assertions, accusations or confessions.
And the various 35th anniversary reissue editions certainly allow you that opportunity . . . especially the deluxe version which comes with the original album (on CD and 180gm vinyl) and has three CDs of outtakes/live material/demos plus the DVD doco The Rosebud Film of interviews and the original sessions.
(There is the more modest but useful three-CD version as well as just the single album re-presented.)
Much has been made about how transatlantic this album sounded because of Californians Nicks and Buckingham being assimilated into the one-time British blues band. But perhaps not enough has been made of how the late Bob Welch -- who quit the band in late '74 before their breakthrough Fleetwood Mac of '75 with Nicks/Buckingham and which set the ground for Rumours -- had brought into the group's sensibility.
Welch's smooth songcraft doubtless alerted Mick Fleetwood to the further possibilties of this style, so when he was played a Buckingham Nicks track from their album after Welch had gone, the connection was made.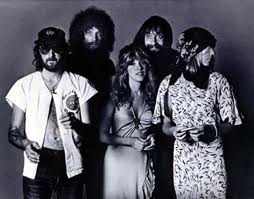 Christine McVie has noted "the extraordinary chemistry between us [and] the intoxicating variety of songwriting styles; two girls, three guys -- unusual and unintentionally commercial, but honest".
Those styles not only infected the finished album but are thrown into sharp focus in the many demos and outtakes now available: Buckingham's brightly folksy acoustic guitar on the instrumental version of Never Going Back Again; Nicks' lazily ethereal Planets of the Universe (which didn't make the final cut); Christine McVie's more aching Butter Cookie (again just a working drawing), Buckingham's West Coast sound on the demo for Doesn't Anything Last . . .
Then there is the four and a half minute bluesy jam For Duster which reminds you just how these seasoned players could get into the kind of groove which propels songs like Don't Stop, The Chain and You Make Loving Fun.
While there are many songs of pain and speration on Rumours, it was McVie who came up with the more optimistic Don't Stop and You Make Loving Fun, and the delightful ballad Songbird here also in demo and outtake versions.
And Nicks' spiritual and weightless style had its counterpoint in Buckingham's more aggressive and bitter sound (again heard in their raw states on demos such as his early, edgy and angry take of Go Your Own Way).
It is also remarkable how fully formed melodically many of the songs sound (Buckingham's Second Hand News, Nicks' Dreams among them) even at the early demo stage. McVie said that being in the company of these two songwriters made her up her own game.
But throughout the demos it is Christine McVie's voice which comes through so clearly as on Songbird (the demo is gorgeously sympathetic) and a yearning but empowered version of Keep Me There (another which didn't make the album).

"Roll the tape, we'll just see what happens," she says before an early take of Oh Daddy . . . and magic happens.