Graham Reid | | 6 min read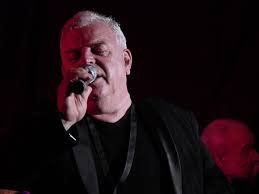 When Rick Bryant got his university results he knew he could get A Good Job, maybe in Treasury or Foreign Affairs.
"But I never had any aspiration for that kind of appointment," he says, unleashing a lung-rattling laugh. It is a voice which matured in smoke-filled pubs and, despite pending legislation suggesting otherwise, sounds the better for it.
Even before university, at the fag end of the 60s, Bryant's interests had drawn him elsewhere. So the day others might have had a celebratory drink and considered the anonymous career of a bureaucrat, he had his heart on a more unconventional option.
"The year I did my MA I was in four bands. The day I got my results was the day I came home from the first Mammal rehearsals and my life had already changed, because although I'd enjoyed some music and thought I'd done some good stuff, when we put Mammal together it was just magic.
"Within minutes all six of us looked at each [other] with a kind of collective epiphany and felt, 'So this is what it's meant to be like'. Just like the first time I sang in public, it was a life-changing day."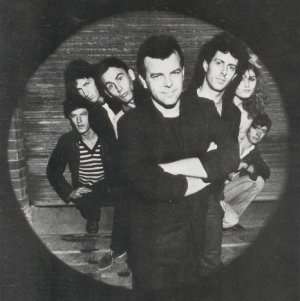 In the past three-and-a-half decades Bryant has been in a long list of bands including Original Sin, Gutbucket, Mammal, Windy City Strugglers, Blerta, Rough Justice, Top Scientists and the Neighbours (right).
These days he sings with the long-running Strugglers, is a member of the Jubilation Gospel Choir, does regular gigs singing Sinatra ballads and the Great American Songbook, sits in with the Brassouls, and this weekend celebrates 20 years with the Jive Bombers, the band he is perhaps best known for.
He writes great songs (such as Daddy'll Kiss It Better which would shame many others), but first and foremost the big man is this country's greatest living soul singer, even though he's never had a voice lesson.

The truth of that is underscored when you try to think of another who even approaches his deep understanding of the music and his delivery.
A raconteur with an amusing line of self-deprecating stories, 55-year-old Bryant is also blessed with remarkable recall and turns a memorably witty phrase. He rattle-laughs at length when asked if he's made a serious buck out of music. Some musicians have a real flair with business "and I'm not one of them".
"I go out and hustle, although not as ably as some. Some join a gym because they know there's someone there they can hustle for work."
But Bryant has always worked, aside from a year in Witako Prison for a cannabis conviction in the mid-70s, and '88-'89, which was such a lean period he wondered if he'd retired. These days he sings every week in one line-up or another and initially wasn't inclined to acknowledge the Jive Bombers' anniversary. He has Strugglers' and Bombers' albums scheduled to be recorded so is pretty busy, but was talked around to the idea.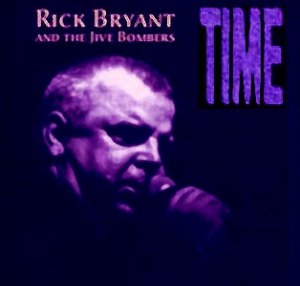 The Jive Bombers hold a significant place in local music history. They may have recorded too little (their last album Time was four years ago) and these days play only half a dozen times a year. But when the Gluepot and Java Jive were the axis of Auckland music, the Jive Bombers were among the most prominent of bands and they toured restlessly.
Bryant formed the band with bass player and Rip It Up co-founder Alistair Dougal, who had invited him to front the short-lived Top Scientists, after which Bryant went to the hard-touring Neighbours. But by mid-1983 - exhausted and "working to pay the PA company and the lighting-hire people" - he was keen to extend himself beyond the Neighbours' country rock and r'n'b into the black soul sounds he'd enjoyed from childhood.
When Dougal, Bryant and others rehearsed, the magic happened, they dubbed themselves the Jive Bombers and got a Monday night at the Gluepot. They were an immediate crowd-pleaser with Bryant's big-bellied soul and r'n'b augmented by the horn section of Chris Green and Mike Russell. They repeated the success the following night.
"So I asked for a weekend. I was still in the Neighbours, so it was diplomatic contretemps to be competing with a band I was already in. But they had other projects. I looked at my conscience and it wasn't that queasy, not at all. Maybe there were people who thought it should have been.
"I didn't have wild dreams so it wasn't successful beyond my wildest dreams, but it was successful beyond reasonable expectations and it was good to be in something I enjoyed. You could feel good about anything you were doing with Alistair."
Corporate sponsorship - Just Juice and Smirnoff vodka - put them on the road for a year. Bryant thought they could handle the long haul, but as singer plus occasional accountant manager, publicist and tour manager, he'd taken on too much.
"Then the sponsor started to realise we weren't a potent sales weapon as far as selling reconstituted apple juice to ungrateful teenagers."
Things started to unwind and Bryant had to reconsider his options.
"Basically I'd worked very hard from '68 to '84 non-stop. I did a lot more gigs than I should have because I thought that's what you did. You never know when you go to a job if it's going to be an ordeal or fun, it's like being a compulsive gambler and every day you gamble on it."
By the end of '85 the Jive Bombers were all but over. Bryant had also changed his view of himself as a singer who was writing only the occasional song. For years he considered some singers were simply interpreters of classic material, but he noticed songs by old Strugglers' friend Bill Lake were becoming more interesting.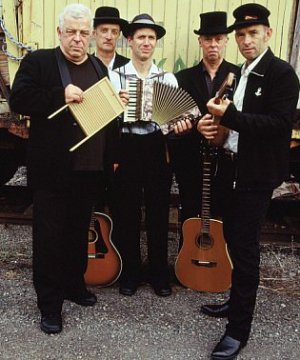 "He was saying things only he could have said. I felt I was self-opinionated so I wanted to say something too. The thing was, once I found I had something to say I couldn't shut myself up."
While the Jive Bombers would reform for the occasional gig over the years, Bryant linked up Lake and the Windy City Strugglers (right) again and extended his songwriting. Early last decade he also clicked that the recording studio need not be a sterile environment, so now imagines an audience who might hear that song are in the room with him.
A fair number could be: his large bohemian space in Newton is part-home, part-storage for stock from his Green Door Bookshop - over there is the philosophy section, over there modern history - and in large part a studio full of old gear.
Today the Strugglers have morphed into a unique Kiwi folk'n'soul blues outfit (with a tour to Germany next year), the Jubilation Gospel Choir allows Bryant to sing chords ("it's paradoxical, a bunch of basically middle-class atheists singing working-class religious music"), and the man'n'piano Sinatra nights allow him to explore his lower range. The Jive Bombers - which predated the Blue Brothers and The Commitments - "have gradually transformed from a theme park soul-covers band into something unique and original".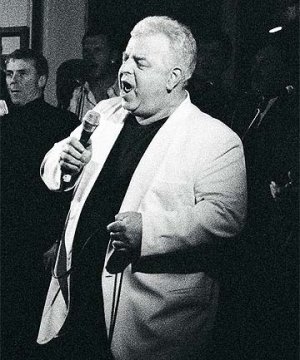 Which is how we might describe Bryant: the Wellington schoolboy whose life changed when he discovered soul, Elvis Presley and heard a black gospel group in high school; who grew up around dozens of school bands and was consider a late developer because it wasn't until he was 17 he got on stage at the Tawa Community Hall to belt out Hang on Sloopy.
"Within 10 seconds of starting I had a premonition I wouldn't stop till I dropped. It wasn't something you'd call enjoyment, it was what I was there for."
As he has been since. Bryant's musical interests mirror his university days when he nailed together a degree with papers he was curious about rather than for a career.
"I just reflected my interests and I was stubborn. I thought, 'Bugger the good advice, I'll take my own stupid advice, thanks', and I still am. I don't give myself marks for anything except stubbornness.
"Every day when I wake up I think, 'I suppose I goofed. I've been stubborn, where's the payoff?"' And he rattles those large lungs again.