Graham Reid | | 3 min read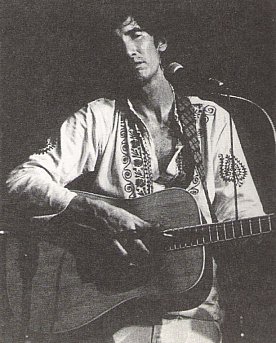 When I interviewed Townes Van Zandt in 1988, I had to ask him about his '73 album, The Late Great Townes Van Zandt, the title of which was written in a stark Gothic typeface above a black'n'white photo of him at some emotional and physical distance.
He looked a remote figure hunched awkwardly in a corner.
It seemed a typically mordant move on his behalf, a man whose lyrics were steeped in depression, loneliness and references to death and suicide.
"My mother didn't think it too funny because of the way I was living at the time," he said. "I hadn't seen her for a long time and she had no idea if I was in Mexico or the mountains or wherever and, all of a sudden, this album comes out with 'the late, great' on it.
"She started getting calls from all over and people telling her how sorry they were. It was a couple of months later and it dawned on me I hadn't spoken to her for a while so I gave her a call.

"She was real relieved -- the Call from Beyond," he laughed.
Although frequently grim on record -- and in life if the biographies are to be believed -- Van Zandt also laughed and there are many photos of him looking irrepressibly cheerful. It's perhaps just that his idea of a joke doesn't exactly align with what others think is funny. Others like his mother.
That Late Great album barely sold 7000 copies on release, and it was his sixth album since '68. During this period of his life he was prolific and creative, and in later years he would repeatedly return to songs written at this time, sometimes as if trying to find his way back into them.
The album contained one of his best known songs Pancho and Lefty (covered by Merle Haggard and Willie Nelson among many others) and also his wonderful If I Needed You (picked up by Emmylou Harris among others).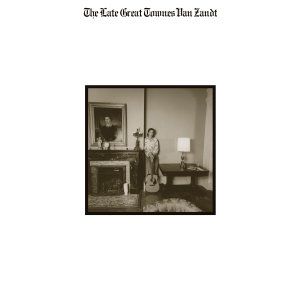 Although considered a fine singer-songwriter record -- although not always counted among Van Zandt's most consistent by critics who err towards his first three -- the album has had an erratic re-release history, appearing variously on Rhino and Charly among other labels . . . and is now reissued with liner notes by Colin Escott on the Omnivore label (through Border in New Zealand).
For such a prolific and refined writer, what was unusual about Late Great was that Van Zandt went to the work of others for three of the 11 songs, and co-wrote two others: the slight and bluesy German Mustard with Rocky Hill (brother of Dusty from ZZ Top and here playing slide) and Heavenly Houseboat Blues with Guy Clark's wife Susanna.
Among the covers are Guy Clark's bouncy but melancholy Don't Let the Sunshine Fool Ya, Hank Williams' Honky Tonkin' and Lawton Williams' sentimental Fraulein which had been a favourite of his father and was one of the first songs Townes had learned on guitar. It had been a hit for Bobby Helms in '57.
Some writers have suggested Van Zandt choosing such covers -- and re-recording his own Sad Cinderella -- were indicative of him running short of original material, which may well be true. Certainly if you'd never heard his version of Honky Tonkin' you would have missed nothing.
But Van Zandt's albums were always inconsistent (it's a myth everything he wrote was a work of unalloyed genius), his live albums referred a small body of his best work and the live compilation Roadsongs found him on songs by the Stones, Dylan, Springsteen, Lightnin' Hopkins, Joe Ely and others.
He was a man who recognised good songs by others and was happy to include them in his repertoire.
That said, the strongest songs here are the simple but metaphorical Sad Cinderella (Dylanesque in its lyric), the deathly Snow Don't Fall ("my loves lies beneath frozen skies, waits in sweet repose for me"), the narrative Pancho and Lefty and that exceptional If I Needed You which is a love song but dependent on that pivotal "if" where faith is suspended. It's a love song from one who does not expect love to be returned.
One of the most interesting songs is Silver Ships of Andilar which is in the ballad tradition but tells its five minute story without recourse to rhyme or a chorus. It sounds grounded in Coleridge's Rime of the Ancient Mariner.
The jury will always be out on the settings of some songs here: the keyboard soundbed on Snow Don't Fall -- and the horns/vocals and strings on Silver Ships -- seem unnecessary and inject drama where it isn't required.
Elsewhere the band includes the seasoned Vassar Clements (fiddle) and Jack Clement (mandolin) whose Nashville work brings a fine balance between Van Zandt's often fragile vocals (will he get that note?) and sweetness.
The Late Great Townes Van Zandt might not be the best album Van Zandt recorded, but those who followed his career would point to a number of songs here as among his best (Houseboat in Heaven perhaps one of his weakest) and maybe about the same number as on the two subsequent studio albums released in his lifetime.
Townes Van Zandt had started off prolific but the attritions of alcohol and drugs, and his naturally depressive state, took their toll in the following decades.
Townes Van Zandt became the late, great in January 1997. He was 52.