Graham Reid | | 3 min read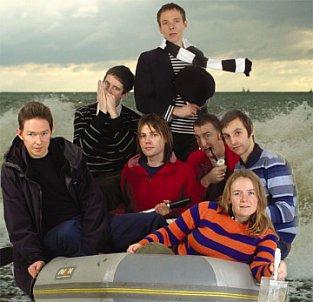 In a world awash with attention-demanding acts like Beyonce, Nicki Minaj, Queens of the Stone Age and so on, it's inevitable that many artists – the more discreet ones usually – go right past most people, even if they've had long and creditable careers.
One such band is Glasgow's delightful Belle and Sebastian whose thoughtful albums – eight studio releases, a live one and an an excellent collection of rarities called Push Barman to Open Old Wounds, as well as EPs and singles since 1996 – are perhaps of no interest to fans of Beyonce, Minaj, QOTSA and so on.
Their delicate and often literate pop at times errs close to the sophistication of Burt Bacharach, at other times it nudges towards slightly gritty indie-rock, folk, glam-rock, country or . . .
Voted the Best Scottish Band Ever in their homeland in 2005 after a Mercury Award nomination the year before that, B&S have just continued to go about their business quietly.
They've had their share of critical and popular acclaim, although even fans would admit they've never sold shedloads of albums. In 99 they were voted Best Newcomer at the Brit Awards (after their recommended The Boy with the Arab Strap album), and they have received excellent reviews in many mainstream papers and rock magazines in the States.
They played a sold-out show at the Hollywood Bowl with the Los Angeles Philharmonic in 2006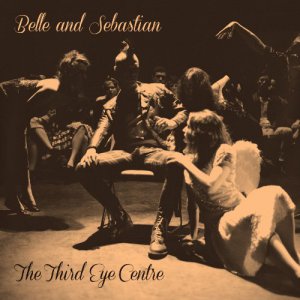 With that much music and history already behind them, it might seem daunting to embark on a discovery of a band which has drawn comparisons with the Smiths (as much for the slavish loyalty of fans).
But it is possible to drop in on them courtesy of a new album The Third Eye Centre (named for a Seventies' arts centre on Glasgow's fabulously name Sauchiehall St) which scoops up 19 rarities, one-offs and non-album tracks from their past 10 years.
Among the songs are remixes by The Avalanches (the folksy I'm A Cuckoo which was originally inspired by a most unlikely influence, Thin Lizzy), Miaoux Miaoux (the slinky dance-like Your Cover's Blown) and Richard X (more dance-floor beats on I Didn't See It Coming).
And if you are fan you should know it is available on double vinyl in a gatefold sleeve.
Their folksy pop comes to the fore in songs like the wistful Your Secrets (with a pulsing bass line) but they also ease towards 80s synth-pop with New Wave guitars (Suicide Girl) and exotic bossa-pop grooves (Love on the March). Oh, and their own take on twanging rockabilly-cum-pop (Last Trip).
Yes, the word "pop" appears a lot in any description of B&S. They shamelessly write songs which are catchy . . . but lyrically there are dark matters alluded to, so it isn't quite the summershine music it appears to be. Hearts are broken everywhere, loneliness is part of the contract of living, and singer Stuart Murdoch can pull off fragile sensitivity and awkwardness better than most. On Your Secrets he sings "I just had somebody tell me I was introspective to a fault, I'd be a geezer if can but . . ."
Murdoch is never going to be a geezer, and that's the good news.
Geezers can't write ballads like I Took A Long Hard Look ("at the heroes of my youth") where he acknowledges he has outgrown them and the world is bigger than the one dimensional thoughts he had as a child. Or the McCartney-like, jazz-lite Long Black Scarf (with horns) about Rudolph Valentino's scarf which seems to possess magical qualities. Or something as gentle as the jaunty I Believe in Travellin' Light.
Or a reggae-framed political song The Eighth Station of the Cross Kebab House prompted by their trip to Israel and Palestine (which appeared on the Help: A Day in the Life all-star compilation in 2005 and as a B-side).
And yes, there is strangeness, seriousness and humour in their lyrics, but the humour is never laugh out loud stuff, just wry comments and slightly skewed looks at life, relationships and the strangeness of the world.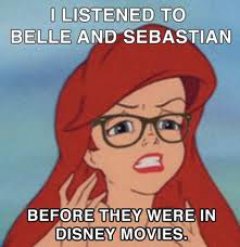 So, Belle and Sebastian -- whose songs have turned up in any number of hip movies (see here) -- are well worth sampling and, once seduced, there is a long road back through some fascinating, impossible to pigeonhole, music.
By the way, over the years they've lost very few members, only two by my count.
One of them was Isobel Campbell who has recorded and performed with Mark Lanegan of Screaming Trees, Soulsavers, the Gutter Twins and, of course Queens of the Stone Age.
So maybe that's your excuse to explore the many charms of Belle and Sebastian.
If your rowdy friends sneer you can just say, "Well, Mark Lanegan likes them so . . ."
There are earlier albums by Belle and Sebastian reviewed at Elsewhere here.