Graham Reid | | 2 min read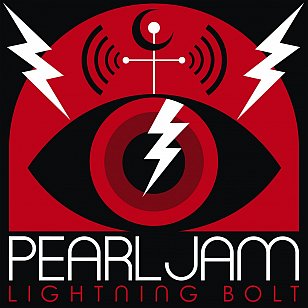 If you don't rate Pearl Jam and have a particular dislike of Eddie Vedder for whatever reason, stop reading now. Because some years ago in Seattle I met them in their rundown rehearsal room and had a long chat with Eddie. They were very friendly and self-effacing people, and Eddie even insisted we get a Polaroid taken of he and I together.
I kept it on my desk but the thing faded over the years and we slowly disappeared into invisibility. It became a good talking point, and of course no one would believe that this vaguely yellowed thing was actually the two of us.
But my memory of meeting them didn't fade and I've always liked Pearl Jam's music, and especially liked Vedder because – in a world of economic imperatives, slavering media, Cobain's suicide and corporate bullshit – he always seemed to be trying to do the right thing. Like the Clash, they fought battles which they lost, but they always kept integrity, and their contract with the audience.
How else to explain all those cheap live "bootleg" CDs on their website which fans could get as an aural memento of the show they attended? And, if you're a member of their on-line Ten Club, when you purchase the digital download of their new album Lightning Bolt you get extra digital content.
Vedder became a reluctant hero when grunge took off and I believed him when he said, "when I see a picture of my face taking up a whole page of a magazine, I hate that guy".
But Vedder had more inner strength than Cobain with whom he was friendly, although Kurt often bad-mouthed Pearl Jam when it suited him. Pearl Jam deflected attention from their image (by not making videos) onto the music and the causes they supported.
They stayed in Seattle too, despite some really snarky sniping from lesser local bands. That can't have been comfortable at times, but they lived with it and, as writer Keith Cameron noted in a recent live review, Pearl Jam were a band that turned a siege mentality into art.
By some standards, they haven't been quite as prolific in the studio as some bands, just nine albums so far (Lightning Bolt excluded) since 1991's massive selling debut Ten. That first album was on Epic, part of the major label Sony, and – like the Clash before them, also in the house of CBS aka Columbia aka Sony – saw them being accused of being commercial sell-outs (by Cobain amongst others).
What became clear very quickly was – again as with the Clash – they weren't selling out but rather buying in, and they used their financial clout (consolidated by Vs and Vitalogy) to make serious political and social statements, funnel money and attention towards good causes, and going up against Ticketmaster in the States in battle to keep prices for shows down.
That battle cost them financially, but they stuck at it and were on their own. No other bands joined their boycott of Ticketmaster-controlled venues. That takes guts, and they let their contract lapse while they thought of how better to play rock'n'roll, but not the rock'n'roll game.
It's been four years since their previous album Backspacer – did Vedder get the name from looking at that old typewriter he was banging on when we met? – and no one is expecting them to have to say, "We hope you like our new direction".
Over the decades Pearl Jam's sound has only marginally moved beyond their loud amalgam of hard rock, post-punk and a bit of Fifties-meets-New Wave wig-out, and so if it ain't broke . . .
Some critics have read that as laziness or complacency, but I've never thought they would make the same accusations against, say R.E.M. who spent years re-writing a couple of their better albums for diminishing returns. Or any number of alt.indie rock bands who willfully remain in the corner sniping from the margins.
Pearl Jam are what they are, one of the great rock bands of the past few decades and I for one am into Lightning Bolt. And looking forward to seeing them at next year's Big Day Out.