Graham Reid | | 8 min read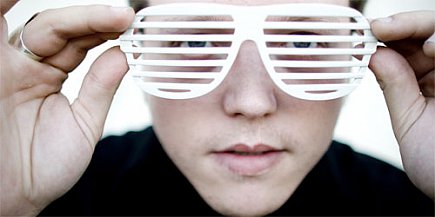 Now well out on his own, Jason Isbell was formerly of Drive By Truckers for six years until 2007 and contributed some of their finest songs, like Dress Blue about the death of a school friend in Iraq, their classic Decoration Day and Danko/Manuel about the lives of the members of The Band.
But he was young when he joined them, the road took its toll and he started drinking heavily, especially after separating from his wife Shonna Tucker who was the band's bassist.
When he quit he did a solo album under his own name, formed his own band The 400 Unit and last year recorded Southeastern, a remarkable collection of sometimes excoriating, personal songs, others dealing with raw issues (child abuse on Yvette, a cancer death on Elephant) . . . and yet there was a rare beauty about it.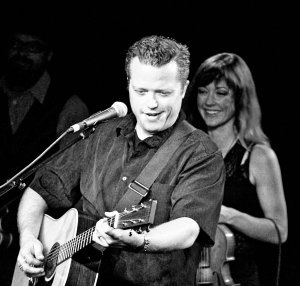 Southeastern was the first album he wrote and recorded when he was sober, and on it he also considers the relationship with his new wife Amanda Shires who plays violin in his six-piece touring band.
Isbell and band play Auckland's Tuning Fork on April 12, his first time back in New Zealand since opening for his friend Ryan Adams.
"We're not Polyphonic Spree but I'm bringing everyone I can afford," he laughs.
These days a happier and settled Isbell lives in Nashville, has become a voracious reader (he recommends Ann Enright's The Gathering and the short story collection Tenth of December by George Saunders), is accepting accolades for Southeastern and – when Elsewhere calls for a chat about songwriting – he is preparing to go and speak at a writer's conference in Iowa.
Have you done a lot of that?

Not a lot, the thing in Iowa is they pair a songwriter up with fiction writer or a poet and it's mostly a Q&A thing. It's very different what I do from what a poet or a novelist does, but it's all dependent on words so it makes sense. I've got a lot of inspiration from reading, that's for sure.
I'll ask you about that soon because I understand you are an avid reader. I guess young aspiring songwriters sitting in the audience all want to know from you, 'Whats the trick?' Do you get that sense?
I think if you are serious at an early age you know the trick is doing the work and that's not really any trick at all, it just requires spending time developing your craft.
I think art happens when you are creating something because you feel like it needs to exist and for no other reason. To really express yourself you have to learn the craft of writing and if you spend a lot of time practicing and educating yourself, things are going to become second nature. So you learn to avoid cliches, writing what you know, you are going to show rather than tell, and all those maxims they tell you in school become second nature if you practice enough.
Perhaps the problem with 'Write what you know' when you are 18 is you might not know a lot
That's true.
When you look at the first things you wrote do you think you just didn't know enough about the world?
I think though when you are at that age you are very, very close to things you do know and your passions and desires haven't been curbed by responsibility. I would rather hear rock'n'roll music, especially punk rock, done by somebody who is younger and still close to those desires. Nick Cave does it well at his age because I think he's still concerned with the same things he was when he was 16 or 17, he can write about getting laid or not getting laid and they can have just as much weight as his folk songs do.
When you left Drive By Truckers, in terms of your writing did you consciously think 'I'm not writing for a band anymore, I am writing for myself now'. Was there a different way of writing you felt you were having to embark on?
Yes, it was more liberating stylistially for me, not that they had enforced this or demanded I write in any way, but I wrote songs I thought I could do in that space a bit better. When I had my own name on the sign I felt I could get away with anything as long as it was of a certain quality. The style of the music changed a bit I think.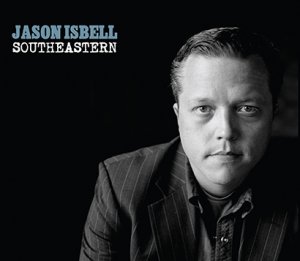 I've noticed that all the way along you have written about things outside yourself. I'm thinking of songs like Brand New Kind of Actress and Dress Blue. Now it seems there is more of a cathartic quality on Southeastern, do you see it was quite a break from before, or is it for you just part of a continuum?
Well, I did have a lot more to talk about in my own personal life when I wrote this album. There were things that were not monotonous, that had not happened to me before and I was in a period of transition so I learned how to do a lot of things. I found myself in a relationship where I was really happy and I think documenting those things was important. And you are looking for things that are going to connect with people and any kind of big change in your life goes there.
At some point before and probably after I will rely on external sources of inspiration but the story was there and I would have been a fool not to document that time in my life.
I know writers shouldn't worry about what other people think, but what did your family think when they heard this album. In one song you say, 'Home was a dream I'd never seen until you came along' and I guess that's about Amanda. But that might be hurtful for other people close to you.
Oh, they know me pretty well by now (laughs). They understand that sometimes what I'm talking about is sometimes not what it seems like I'm talking about. And when you discuss 'home' as an adult on that example, you are not discussing a home that you were born in but a home you found for yourself. My parents and close family just want to see me happy and they know that I'm not going to be happy unless I can talk about anything and everything I want without fear of insulting anyone.
My mom has a good appreciation for the written word and she encouraged that in me early on, so I think she knows the difference between something that's directed towards her and something that is trying to make a connection.
Sure. This I think is the trap that music journalists frequently fall in to, that they read everything by a songwriter as autobiographical, which doesn't take into account metaphor and simile . . . or just plain imagining a character. Have you found that interpretation, especially about songs on this album?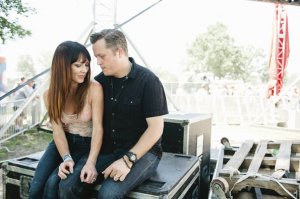 Yeah but you know, John Prine is not an old woman (laughs). When I heard Angel from Montgomery something went on like a lightbulb and I thought, 'I could be anybody in a song'.
Music is not categorised like that but books are, you have a fiction and a non-fiction section in the store but that doesn't happen in a record store so I feel I'm free to write any combination of those things.
There is always going to be some of myself in a song, but I can go anywhere with it. One sentence can be exactly autobiographical and the next will have nothing to do with my life at all, but they do have something to do with each other.
But yes, people very often think if you say 'I' or 'me' it is about you, but very often that is not the case. Randy Newman was not in Germany before the war.
On the more personal ones, is it hard to relive through them when performing? Do you think there might come a time when you think they are no longer relevant to how you feel or what you are doing?
No, I think they would always be relevant. When that happens when people start discarding songs which they think are from the past so much they seem written by a different person, I think that's about the same time a writer starts to lose his relevance and starts to be Stevie Wonder in the Eighties or Rod Stewart any time after 1977.
You can insulate yourself from those things and forget that was the first thing you learned. Me, I'd rather do it the other way round and use those songs to remind me of why I started writing in the first place. And the reason I need to continue to write, because I have a personal need for it rather than a need to sell something
A song like Yvette is very hard but important song, not just for you but to others. What's the response you've had to that?
I've heard some from fathers and daughters but it's not something that people are going to come up to you after a show and say, 'That song speaks directly to me'. It's an unspoken thing usually. A song like Elephant though, people will come up and say, 'My dad just had cancer' and they'll talk to you about that. That's happened a lot, but with something like Yvette I never expected to really hear from people who have dealt with that. I just hope that if they hear it that it would say something to them. But no, it's not good party conversation.
That's your clear-the-room song.
Yeah, that's not going to draw out a lot of personal stories.
Let's talk abut the writing process. Do you spend a lot of time on rewrites?
Yeah I do, more so now because I think I'm getting pickier about the lyrics I write and what I will say is finished. I think I'm a lot harder on myself than I used to be, it's the only way I know how to improve. But I'm not extreme. Some songs come out fully formed and there might be one or two on an album that you write in the time it takes to sing them.
That's still a bit of mystery to me but I think it comes from being in contact with parts of yourself, that need to explain your own actions and you need to be ready when that happens because sometimes those are the best songs. Dress Blue was one of those, it just came out really quickly, almost finished.
But most songs I spend a few weeks on and go to five or 10 pages of different versions. I'd say an average of five or six versions of each song before I'm finished.
I know you are great reader now, but were you always? Like as a teenager?
Yeah, I was but it really kicked in when I quit drinking. I had more time and that was a gift, the reading and writing both. All my favourite songwriters are people who read a lot and you use that because you can see what works and what doesn't.
Your preference is fiction or non-fiction?
Fiction usually. There is some great non-fiction, I've read some Joan Didion lately that I've really liked, about her grieving processes when she lost her husband and daughter. But fiction for the most part is what does it for me because the reins are off and the words can go into any direction they want.
And does that reading somehow, albeit subliminally, feed into your writing?
Very much so, it directly feeds into it. It's the process of finding what works and what doesn't and what's going to put somebody in a certain place at a certain time and first lines . . . what can you say at the very start of a song that's going to get everybody's attention. It's similar in fiction, the first line of your novel should be your strongest.
Unfortunately it can all be downhill from there.
Exactly.
I teach a bit of writing and I tell people that they should read every fifth paragraph to see if they still have the reader's attention.
Of course. That's something in a song you don't have to worry too much about. (laughs)
.