Graham Reid | | 6 min read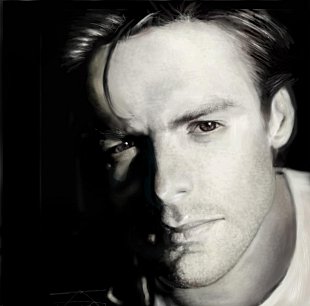 It's below 40C and Bryan Adams is heading to the improbably named Chicoutimi, 200km north of Quebec, for a gig. It's only a 5000-seater and for someone who has played stadium shows for more than 100,000 this seems a small deal.
He laughs and admits it isn't premier-league stuff, but the cost of touring means he has to pepper in a few other shows around the main ones, in this case dates in Quebec.
"You really have to bulk up dates around the same area to make it worthwhile. Half my crew is English and the other half is Canadian or American so airline costs alone are really expensive. The only way to justify it is to do five or six shows based round the main one.
"That's what's happening in New Zealand. We got asked to play a couple of festivals there so we thought, 'Let's do Australia as well'."
Maybe Adams is being diplomatic when he suggests Australian dates came after his scheduled show at North Harbour Stadium on January 26, but he sounds genuine and is surprisingly affable and good-humoured. He opens the conversation with a cheery, "Hiya mate".
Adams has had a bad rap in rock for his journeyman music and sentimental power ballads, and for being a ruthless careerist.
A couple of unofficial biographies have been unflattering and listed the bodies he left behind in his relentless pursuit of stardom. But, as Madonna might tell you, that's what it takes - and Adams has succeeded big time.
He has sold in excess of 40 million albums, The Summer of 69 and Run to You are Eighties pop classics, and his songs (many co-penned with Jim Vallance) have been covered by everyone from Brandy, Celine Dion and Engelbert Humperdink to Motley Crue, Kiss, Ted Nugent and perennial French rock icon Johnny Hallyday.
He performed with Sting and Rod Stewart on All For Love, and with former Spice Girl Mel C on When You're Gone. His signature tune (Everything I Do) I Do It For You still holds the record as the longest-running No 1 single in Britain at a whopping 16 consecutive weeks.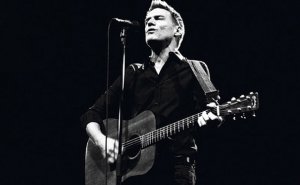 Within three years of his first major solo hits Adams was sharing the world stage on the Amnesty International Tour in '86 with U2, Sting, and Peter Gabriel. He had become a rock celebrity with remarkable rapidity - and now Spain's DJ Sammy has taken a remix of his '85 track Heaven on to dancefloors.
Adams is a Big Name, but he's on his way to provincial Chicoutimi with a reduced support crew.
"It depends on the kind of show we do but right now it's between 25 and 30 on tour, excluding the band. It's normally over 30, and we used to travel with 40 to 50 but we've cut it down because it was just too damn expensive. Everything has gone up, from hiring a hall to hiring equipment."
Of course when you have his pulling power - his biggest audience, more than 120,000, was in Berlin - it's easy enough to hike the ticket price to compensate. But he remembers what it was like when he was a kid in Vancouver.
"There's a cut-off point where the price becomes unjustified. When I was a teenager I could never afford to go to shows and used to try to sneak in. So I recommend all my fans to sneak in."
He's joking, of course, but he is unusual in that his official website lists bootleg albums from which he gets no remuneration. While other artists try to prevent them, Adams figures there are so many it is impossible to halt them - and anyway, what does it matter?
"At one point in the early 90s there were floods of them and we stopped putting them on the website because there were so many. The kneejerk reaction was to see if we could stop it and everybody in management was thinking like that. But who cares?
"You can't stop it and what's interesting now is that because of bootlegging - if you want to call it that, it's downloading now - kids think music is free. They don't think they have to pay for it any more."
He recalls that even in the early Nineties his record company told him for every album he sold there were probably two pirated versions, usually out of Thailand, China and Vietnam.
"But at that point we'd done so well, how can you bitch?"
This is a man who was signed for $1 by his first major label, A&M Records. "I remember in '83 we sold a million of Cuts Like a Knife and I turned to my manager and said, 'Where's the cheque?'
"We got no money from that because of the way my deal was structured. I just ended up paying them back what I owed. I can't even remember the last time my record company held a party for me. In fact I don't even know my record company any more.
"I used to be signed to A&M, they got swallowed by PolyGram, then they got swallowed by Universal and then they got sold to Vivendi. I dunno anybody in Vivendi. No one called me - I read about it in the paper.
"The business is so different now but you can't even be slightly worried about it because it isn't about that anyway, it's only about music."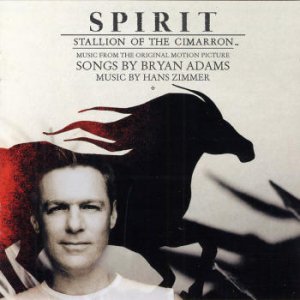 Adams' most recent album, Spirit: Stallion of the Cimarron, was the soundtrack to then animated Dreamworks movie. He took the project as a challenge - the first time he has written a complete songcycle rather than just one-off movie themes - but includes songs from it, such as Here I Am, in his shows.
He is starting work on another album soon but, despite his songwriting success, isn't tempted to retire to the studio.
At 43 he still feels he has the energy and desire to take his songs to a live audience. And touring is more enjoyable now.
"A lot of the bands we started out with are not around any more. We're still hanging in there and we're having more fun now because it's at a certain level where we can do it and not knock ourselves out.
"Between '91 and '94 I was literally on tour for three years and when I look back I remember some interesting countries like Vietnam, Slovenia, Mexico, South America and the Lebanon, but the rest was just a blur.
"That sounds jaded but there were so many gigs that the special thing about being on tour just got lost. Now we go out for a week or 10 days and it's fresh and then we go home for a few weeks ... One of the nice things about touring is it puts you into a real context for people.
"When Everything I Do came out people came in droves to see that song. I remember being in America and could see the uniform of the women who would come: shorts, high knee socks, trainers, an orange T-shirt, black bum bag and really big blonde hair.
"They were waiting to hear that song and from the moment I came on stage their mouths would open up because they didn't know my other work. That's waned now, but there was a perception there of something, and it was pretty funny."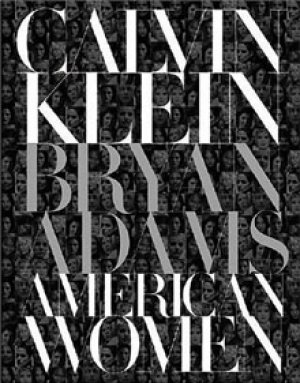 A little-known aspect of Adams' life is his interest in photography, and specifically the publication of two books of his work which have raised funds for breast cancer research. He lost a close friend to the disease so organised a benefit concert in Canada in 1998 and raised more than $1 million to build a breast-screening centre at St Catherine's General Hospital.
His interest in photography grew out of the desire to document his work, especially when in the studio.
"I got more and more into it, did those books for breast cancer and I do the odd bit of editorial. I just did an eight-page shoot with Kate Moss for the Australian magazine Black and White. It's interesting to have this parallel career, but I just look at it as something I like doing."
And it helps to say "Bryan Adams calling" when you want to get people like Kate Moss?
"At the end of the day it doesn't hurt to have a name. Sometimes it doesn't work - like if you call the wrong restaurant," he laughs. "People can have a preconception of who you are and what you're like."
So that's Bryan Adams, the affable superstar and celebrity photographer - and the man who also wrote I Want to be Your Underwear?
"Oh yeah," he laughs, "but I've only ever sung it a couple of times. I'm not embarrassed by it. It's just a silly song."