Graham Reid | | 5 min read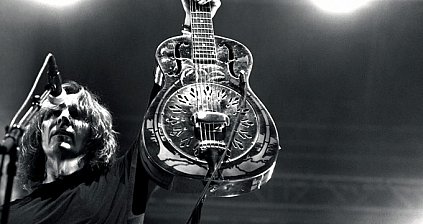 Although they rarely enjoyed the acclaim of critics for their half dozen studio albums, you can guess that hardly worried Dire Straits frontman and songwriter Mark Knopfler. In their career they sold in excess of 120 million albums, won four Grammy and three Brit awards (among other trophies) and, through the canny positioning of their likable manager Ed Bicknell, they became the first "CD band".
Their album Brothers in Arms of '85 – their most critically acclaimed after their self-titled debut in '78 which brought elegant musicianship to the fore at the time of punk fury – was the first album to sell a million copies on CD.
It has been almost 20 years since they split but their sound is back, if not the band itself. The Dire Straits Experience – sometimes referred to simply as The Straits and with international touring under their belt – is an acclaimed tribute act formed by saxophonist Chris White who was part of Dire Straits' touring band. They play three shows in New Zealand in late September/early October (see below).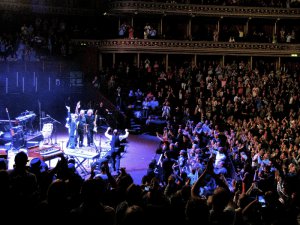 A conversation between White and Alan Clark – Dire Straits' unofficial musical director and keyboard player in Dire Straits – lead to the formation of the tribute band, initially for a one-off charity concert at the Royal Albert Hall in 2011.
Among the band members is a wealth of collective experience: White has also worked with Paul McCartney, The The and Knopfler in his solo career; keyboard player Richard Cottle has played on albums by Eric Clapton, Rod Stewart, David Bowie and Mick Jagger and toured with Tina Turner, Peter Frampton and others; and drummer Ralph Salmins played with UK jazz collective Loose Tubes, the BBC Big Band and artists as diverse as Lulu and Whitney Houston.
The Straits' bassist Mick Feat (handily a qualified psychotherapist) has recorded and/or toured with Knopfler, Art Garfunkel, Van Morrison and David Gilmour; rhythm guitarist Jay Stapley has done film work, toured with Roger Waters and Mike Oldfield and appeared on albums by Suede and Scott Walker; and the other keyboardist Paddy Milner learned from Jonnie Johnson (of Chuck Berry's early band) and Jon Cleary in New Orleans and currently tours with Jack Bruce.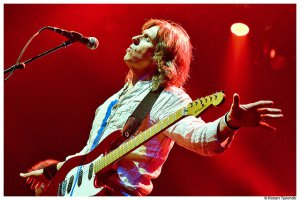 Ironically though, the man who will have all eyes on him has no big name credits.
Terence Reis (right) is the Mark Knopfler in the band, playing guitar and singing.
Born in Mozambique, raised in Malawi and educated in South Africa (high school and university) although not living there, London-based Reis grew up watching street musicians playing finger-picking guitar and is self-taught.
"It just bewitched me as these guys strolled around looking completely at ease and playing these flying rhythms with their fingers. It looked quite magical to me as a kid."
He heard rock'n'roll on a local Mozambique station but it was simply mixed with with African rhythms and the songs of the strolling players he was hearing: "An ungodly hotbed of influences," he laughs.
A trained actor who grew up quite English at home, he says his background is "street mongrel" – an English mother, a Portuguese father whose mum was Welsh – and the family moved around a lot, living for a while in Malawi.
When the socialist revolution came in Mozambique in the Seventies, many people fled "so I had quite a rich internal world because all the little kids I grew up with just disappeared as the country collapsed. Music came to the fore at that time."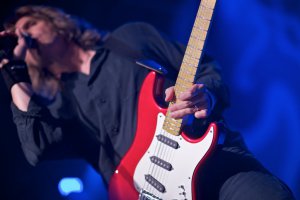 By the time he was in high school he was playing guitar ("People looked at me with absolute distain like, 'You can't play with your fingers, you've got to slam it with a pick like rock'n'roll people do'.") and he says the isolation of where he was meant he went through the whole glam era loving the music but "I didn't even know what David Bowie looked like. To me it was just music I enjoyed."
At university in the late Eighties he played in bands even when he was working as an actor: "There was one with an eccentric Scottish guy who was doing a really interesting mix and it was stuff that wasn't on the radio. In hindsight I realised that in the entire time I knew him he was never sober. So I don't know if I ever actually met him, but he was the loveliest guy and would just shout out chords to me."
Reis says he always wrote his own material in a blues or folk style and over time he heard from people that he played like that guy in Dire Straits: "It was just the way I hit the strings, and I loved roots music and singer-songwriter stuff and it's not a massive jump to get to Dire Straits music from that".
When in England he took a sabbatical but after a few weeks put together a band Waterhorse playing his original material. By chance they were filmed and the clip was seen by Alan Clarke who at that time was looking for a singer to be Knopfler in a tribute band.
"So when I joined The Straits I didn't even know if I was going to be playing guitar. Obviously I started working on it and there as quite a long time between when I was contacted and when I first played, about four or five months. So I had to do some woodshedding."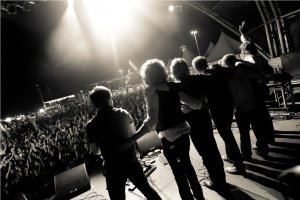 He says learning Knopfler's style is much like an actor learning an accent or vocabulary for a part, the difference being though that Knopfler's playing in Dire Straits was "so strong stylistically it takes the pressure off having to learn something like a parrot. It would be disrespectful to think all you had to do was parrot somebody. Mark plays with an exceptional feeling, that alone is unbelievable. So you can't just play the notes.
"There is a beautiful logic to what you are doing.
"I play with my fingers so there is a mechanical elements of striking the notes. Mark has said he is left-handed so his strong hand is on the neck, and I'm ambidextrous so my left hand is perhaps overly heavy."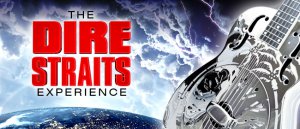 Reis says growing up in Africa he never saw Dire Straits live and had no real idea just how big a band they had been. Now having met many members of the band he has been made aware of the legacy and although he doubts Knopfler has seen their show ("I'm sure he's got other things to do") it is the fan base which has kept the music alive.
"It means so much to them so if you go out and play it with heart and respect they really appreciate it.
"I can understand people taking a dim view of this if they thought we were giving it anything less than the best. But at the heart of it these are just wonderful songs and great stories, and I think before anything you are honouring that."
THE DIRE STRAITS EXPERIENCE TOUR DATES
September 30, Michael Fowler Centre, Wellington
October 1, CBS Centre, Christchurch
October 2, ASB Theatre, Aotea Centre, Auckland