Graham Reid | | 10 min read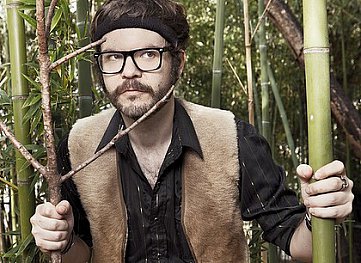 Even in a country with a long lineage of great songwriters, Henry Wagons stands out. As the writer and frontman for his band Wagons, Henry from Melbourne – born Henry Krips and the grandson of the Australian conductor of the same name credited with bring Mahler to Australian audiences – is a physically energetic entertainer who unashamedly loves his job and sees it as a public activity.
For him it is about that contact with the audience and, with his longtime players in Wagons, he has built a sizable audience in Australia and, increasingly in the US.
Wagons have been to New Zealand previously but return soon (dates below) on the back of their new album Acid Rain and Sugar Cane, produced by Mick Harvey (collaborator with the Bad Seeds and PJ Harvey among others).
The songs are the sum of their considerable influences – Springsteen, Nick Cave, Seventies stadium rock, the dark end of country – but also rises above them.
Elsewhere eventually caught up with the articulate, 36-year old philosophy-reading, former English teacher and father of a 10-month old daughter Henry Wagons after a couple of postponements.
Which is where we come in. . .
We had to postpone because your grandmother died and I don't mean to be prying but to do these life events like having a child or the death of family member feed into you body of work, albeit obliquely.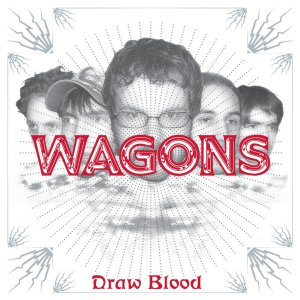 For sure. I had a dying uncle which impacted a song we had called this is what Death Looked Like [on the 2011 album Draw Blood] but you'd be foolish as songwriter not to leach off every emotional influence you've got. A lot of songwriters say what they do is an extension of the psychiatrist's couch but I didn't get into it for that reason.
I got into playing music because I thought it was fun and one of the most enjoyable and relaxing things to do, and my brain just seemed to enjoy the relief of making a noise with friends. I loved getting my four-track out and trying to emulate my heroes. It started off in a very similar way to how someone might take up crocheting or building model planes, music was just me having fun in the shadow of my heroes.
In later years when I started making album it definitely has become a bit of a relief. When I write I am a bit more separated and I think I'm writing about a third party, but I end up five years later writing about myself. At the time I think I';m writing about my friends and family and the emotional turmoil that goes on with the people around me, but it it ends up happening to me in the years after.
As a songwriter it is almost your duty to latch into some kind of universality and things like death, birth, love lust, drunkenness , painful sobriety, early mornings and everything finds its way into songwriting.
I haven't written anything since Nan died and she helped raise me so it was a really significant death for me and probably my first and most powerful one.
It was massive and I look forward to writing a hit for Nan, if possible.
I know you were an English teacher part-time for a while. Is there is a sense of performance in the classroom and on stage.
Yeah, teaching you have to be on-stage and performing for eight hours a day and that is arduous. There are definitely similar skills in controlling a classroom as there are controlling and manipulating an audience. There are skills that transfer over. The best teachers are the ones that can make you laugh and enjoy a class, and somehow slip in a lot of information as well. I hope a Wagons' show is like the best philosophy class you've ever had.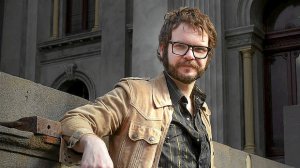 As a former teacher you place a great deal of weight on words, but is it a craft you work at or does it come almost second nature for you now?
Good question. I find songwriting comes naturally, I find it fun and it is almost a compulsion and I really enjoy the mode I get in when I am writing a song. So I don't struggle to do it. Or I don't find myself pulling my hair out, crying in the corner of a room struggling for that next line because I enjoy it so much. And I enjoy the problems that arise in creating good meter and choosing words wisely. There's nothing like an intricately crafted song.
There's a famous Randy Newman line when he was asked if he ever got writer's block. He said, 'No, I just lower my standards'. There is something hilarious but insightful about that.
I think people romanticize a song in terms of its artistic integrity as an extension of the psychiatrist's couch and an avenue for true emotion, and the utmost authenticity . . . and if you feel you are not getting that, you stop writing.
There are thousands, probably millions of people that have half finished songs strewn around their guitar or piano or circulating in their mind, and that's partly because people have a romantic view of what songwriting and what they expect of themselves in their writing.
But I think if you do what Randy Newman says and execute the song by suppressing your internal critic you end up expressing so much more emotion in just letting the words through the gate. As long as you take down the barriers a bit and let yourself finish.
You end up up communicating so much more, and more authentically even if you feel it is contrived. In the course of 10 or 20 songs people end up knowing you pretty well.
In a sense some of this is just work but if you get hung on waiting for a blinding insight you wouldn't write anything. You just have to do it.
Yes, you need to do the work.
In the course of your life you would have spoken with a number of very well-known songwriters, is this an opinion they share?
It's kind of always been my approach. I got into music through the Nineties and there was a big rise in the lo-fi indie stuff and there was that whole Nineties slacker movement, I'm talking bands like Pavement in particular and a lot of the Flying Nun had that sound, an approachability, a slacker mentality. It didn't mean people were lazy because they were producing a lot of albums and they were touring regularly so they were working very hard. But there was a certain disarming quality to the romanticism of the songwriting because there was a great approachability to it. It made a lot of people think they could do that.
I was surrounded by people who were a bit more precious about songwriting that never ended up putting any thing out. I just loved cutting and pasting cassettes and putting CDs together. I liked that. When I read interviews from people that are very successful that I've met there is a certain workmanlike, artisan quality to it. You can get get hung up on it and you just hope the shit you inevitably do doesn't stick. If you do enough of it, that doesn't happen.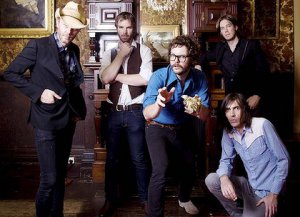 I know people have said they see you grounded in an American style approach but when I listen to what you do I hear a long thread of Australian artists like the Cruel Sea, Beasts of Bourbon and obviously Nick Cave and the Bad Seeds. Can you step back from Wagons and see it in those terms?
Yes, I think this album is less twangy and more Australian with a touch of British psychedelia I hope. The electric guitars and the production on those, and Mick Harvey as a producer, brought in a bit more of that iconic Eighties Australian underground rock. There is an epic tradition and whether I like it it or not found its way in by osmosis.
I think the title we chose sounds quite Outback.
I understand many of the lyrics were written while you were touring in the States.
Yes, I think there is a certain perspective you get being away which allows you write about stuff at home which you don't realise or appreciate, or hate, until you are away. So there is a different perspective and a lot of these songs are about the strange journeys and people and places we go after the stage lights are turned off. So it is a retrospective of our time together when the stage lights are dim and we get lead off by the hand downstream into dusty hallways or haunted hotels or into parks with a half empty bottle of whisky and a couple of cigarette lighters and are regaled by strange people with strange tales.
When you are on the road doing long North American tours you tend to reminisce about other long tours or other times, and that nostalgia and even homesickness might have seeped into the lyrics.
It raises the question, can you be a domestic songwriter with a 10 month old at home? Or is the best work done filling the notepad on the road.
It's yet to be seen I guess. It's still a new experience for me.
I do think this album is the best the band has done and it was very influenced by our travels in one way or another. With the baby, my family knows what they are in for.
I do spend a good deal of my time traveling but the good thing about being a musician is when I'm home I'm home 24/7 and I'm usually pottering around in my studio here in Carlton, and I've got a studio on the coast at Mt Martha. Luckily the baby and my wife can be around me a lot of the time. Even though I'm away a few months of the year I feel I spend more time with my kid than the average accountant, but am still able to travel and soak in all those influences I need for writing.
The next album might not mention a hotel room but maybe nappies and a laundromat.
(Laughs) You're quite right. The band has also allowed me to branch out into producing other people, do soundtracks and a bit of radio and television stuff in Australia. I've been on Rokquiz a few times and I recently hosted a documentary about Bluesfest, so my life is a strange amalgamation of all sorts of creative projects, but a lot are domestic so i'm hoping that will be well in tune with a life with a baby.
When I left teaching I said I would never go back, you've never once thought. 'To hell with this rock'n'roll thing I'm going back to the classroom'?
(Laughs) Not yet! I never taught full-time and I hate to admit it but I was never hugely passionate. I loved it to the extent that it paid well enough to sustain me and my creativity. If one day I do have to go back and teach part-time and do music part-time I think there could be worse things, I wouldn't mind that as a worst case scenario.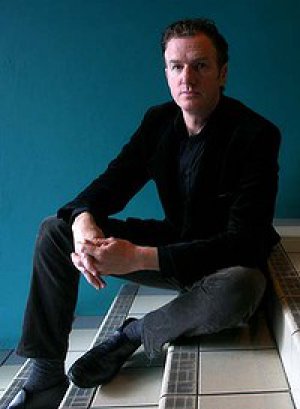 I'll ask you about Mick Harvey (right) and what that meant for you. I get the impression he was more a director in the studio than you've been used to in the past.
Yeah, we haven't had someone so intimately involved in the creative process before, and we wanted that. It needed to be someone we revered, and we revere Mick because of so much of the amazing music he's done. I'm particular a fan of PJ Harvey and his work on her stuff, all her best records are all him. Obviously the Nick Cave stuff – he was Nick's righthand man through one of the best parts of his career too. So to have him even comment on or stuff was amazing, but he's not a Phil Spector in that he wasn't behind me pointing fingers or pointing pistols at the mixing desk.
He's more of a musician and so he produced our album by joining the band and he plays on every single track.
Does that mean he helped you shape material in way that for you might have only been half-formed?
The band already knew the songs and he came in not having played them before, so he'd comment on them on the spot. He'd choose what instrument he wanted to play and if he chose the keys he'd also chose the sound. He'd talk about if we were having trouble transitioning from a verse to a chorus, he'd suggest changing chords from major to minor and basically provide the punctuation that we need to make the songs fall into place a bit better.
He was very much involved in the arrangements, but in the same way the rest of the band was. He just sort of entered the conversation in the same way as our drummer Si the Philanthropist did. But when Mick says something everyone definitely pays attention.
He was very laid back and very much a musician's producer. It takes a lot of skill to enter a room with five guys who've more or less knew each other since high school and just seamlessly slip into the band.
There were times where you could hear these glimpses of The Birthday Party or certain tricks he'd do which would reference the most iconic sounds and you'd think, 'Oh my God, that's why it sounds like that'.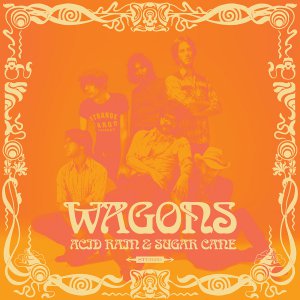 But most of the time he would seamlessly shapeshift into our sound, blend in, and tighten up and forge our songs in a way that was incredibly empathetic.
It was also just great to hang around with him. There are always band members who will grizzle after an album and say something should have been louder or they didn't get their part in, but I can resoundingly say this album more so than any other we were really happy with the process.
Not just with Mick but also the mixer in LA Linny [Matt Linesch at Ocean Way] who does a lot of the Edwin Sharpe and the Magnetic Zero stuff and that went incredibly well too.
So the whole process was incredible fun and something we may well repeat.
As they say in football "Result"!
Exactly.
WAGONS' NEW ZEALAND DATES
Friday 29th August, Tuning Fork, Auckland
Saturday 30th August, Leigh Sawmill, Auckland