Graham Reid | | 3 min read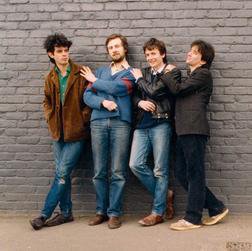 Although Flying Nun was renowned as a label for indie bands ("college rock" as they were known in the States in the Eighties), there were always those on the roster who had a pure pop heart beating: none more so than Sneaky Feelings (1980-89).
Along with Martin Phillipps in the Chills and Andrew Brough who brought gorgeous melodies into the early Straitjacket Fits, Matthew Bannister, David Pine and Martin Durrant in Sneaky Feelings unashamedly embraced the ascendant, emotional uplift (and melancholy) of Sixties pop and took it to the world through acclaimed singles and albums.
Formed in Dunedin and taking their name from one of Elvis Costello's most poppy tunes, the band – guitarists Bannister and Pine, drummer Durrant, bassist Kathryn Tyrie – appeared on the seminal Dunedin Double alongside the Chills, Verlaines and Stones.
Yet even in those early days they sounded a band apart.
If two of their three songs didn't quite capture their ambition or melodic gifts (the exception being Durrant's lovely There's a Chance), their image on the cover was a nod to With the Beatles as Bannister later noted in his memoir Positively George Street (one of the few essential books on New Zealand music written by an insider).
That gesture alone was emblematic of their pop hopes.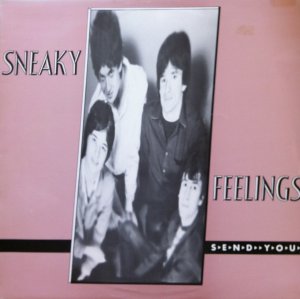 Their debut album Send You ('84) was, as the '92 promo sheet for its expanded CD reissue noted, "the release which really set Sneaky Feelings apart from their Dunedin contemporaries".
While others on the label gravitated towards the Velvet Underground axis, Sneaky Feelings exhaled a lighter touch (the Beatles and the West Coast sound of the Byrds, but with a distinctive feel which infused many Flying Nun bands) and they had a democratic nature which saw Pine, Bannister and Durrant contributing equally engaging material on the album.
These were exquisitely crafted songs and Send You remains an artistic highpoint for both the band and the label.
Then came the gorgeously hypnotic Bannister-penned Husband House single from the EP of the same name, a melancholy gender-flipped lyric married to an equally moving melody. It was, and remains, one of the great Nun singles – but the other songs on the EP, Pine's barely suppressed vitriol and confusion of The Strange and Conflicting Emotions of Separation and Betrayal and the Bannister/Martin Kean co-write Major Barbara, were equally impressive.
Sneaky Feelings were on a creative high and their early cheerleaders felt vindicated in the mid Eighties.
Their EP Better Than Before with Wouldn't Cry and Here's to the Other Six (by Kelcher who had replaced Tyrie) confirmed their reputation in advance of the Sentimental Education album ('87).
Sentimental Education may have had its critics – too crafted for hardcore lo-fi Nun fans? – however it confirmed Pine's songwriting gifts in the dark but urgent The Trouble with Kay (arranged by Pine with the Verlaines' Graeme Downes) and angular Now (with percussion by Don McGlashan).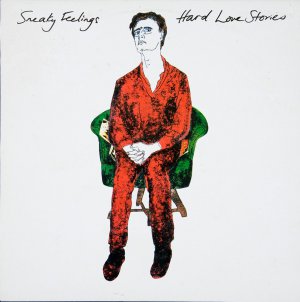 In the wake of the album they enjoyed a successful tour of Europe, returned to New Zealand to record the excellent Hard Love Stories in '88 (acclaimed by the British press and earning 9/10 in the usually pinch-faced NME), and went back to Europe for another tour.
However, after almost a decade, Sneaky Feelings' aspirations of pop success and better places to play weren't being matched, and although the band remained personally close and was constantly improving musically, a number of outside factors combined and they couldn't get up to the next level of success.
If ever a band deserved it, it was Sneaky Feelings whose magical music invited comparisons with the best the world had to offer. Not many bands would dare to adapt a Philip Larkin poem (as Bannister did with This Be The Verse for Hard Love Stories), and even fewer could do it so successfully.
But by '99 – with three members living in different New Zealand cities and the departure of Kelcher for Germany – it was all over for Sneaky Feelings, the Flying Nun group which kept a solid, mutually supportive and creative line-up while so many others were changing theirs.
Neil Finn (Split Enz/Crowded House) once said he believed bands had a natural life-span – and Sneaky Feelings' life almost exactly spanned the Eighties.
During that exciting period their pop sensibilities presented a more refined face of Flying Nun into the world and they left a legacy of terrific songs across three albums . . . and warm memories in the hearts of those at home and abroad who caught them at their best.
For more on Matthew Bannister's subsequent recordings see here.