Graham Reid | | 5 min read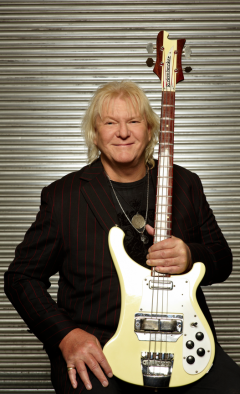 Chris Squire – bassist and sole constant in Yes, the prog-rock band he founded – is reflecting on the group's longevity using the only reference point he had when the group formed.
"Oh yes. 'Who knew?' is the catch phrase about this.
"When Yes first started in 68 that was a year prior to the Beatles breaking up. Their visible career was really just 63 to 69 and when I started Yes I thought it would be amazing if we could have a five or six year career. Not knowing that here we are year 46 or something now," he laughs.
And in that time Yes has seen an interesting revolving door of members: a quick count reveals – aside from Squire – 18 names including keyboard player Rick Wakeman, producer and onetime Buggle Trevor Horn, on-again off-again drummer Bill Bruford, keyboard player/violinist Eddie Jobson (for a few months), keyboard player Patrick Moraz, drummer Alan White who was a former member of the Plastic Ono Band . . .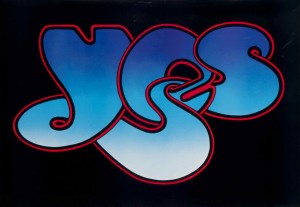 And as the sole surviving member of the original line-up, is 66-year old Squire the archivist, the keeper of the keys?
"That role has fallen to me more by default than desire. I never left. The only difference between me and some of the others like [singer] Jon Anderson and Rick Wakeman is they left the band on more than one occasion to pursue solo careers, and then rejoined and left again. That's their legacy in the band.
"But I was just there toiling on the whole time. But let's not forget that Alan White has been there since 72. That's a good innings."
Indeed, and it hasn't been a bad one for Yes which, despite the musical chairs and going out of the business for a year or so in the early Eighties, is not only still here but still recording and touring widely.
"We never thought that was possible. It was a young man's game when we started and not something you thought you could do for life. But I was wrong about that. It's a testament to the [prog-rock] genre that it has lasted.
"Also – and I know this from touring the last couple of years – that, apart from fans who came to the band in the Eighties which was a successful period with 90125 album and are still there in the audience, there are a lot of younger people coming to the shows. They've either been influenced by their parent's record collections . . . or just peer pressure because a lot of younger kids are into this music now."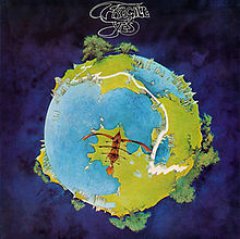 Although it something of a senior musician's cliché about attracting younger audiences, that's true for Yes.
In the August issue of Britain's Prog magazine their '72 album Close to the Edge was voted the top prog album of all time by its readers and musicians.
Fragile from '71 came in at number 10. Of the 100 greatest prog albums Yes had seven entries, one more than Genesis, Pink Floyd and Marillion in a list which included contemporary prog bands like Dream Theatre, Porcupine Tree, Tool, Opeth and Haken.
"I hadn't seen that, so thanks for the news. They didn't include Fish Out of Water my solo album, did they?", says the man known by the nickname Fish and who counts among his passions Formula 1.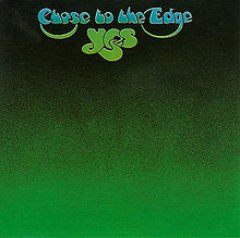 I don't have the heart to tell him no, but say I'll check while we speak.
Business is brisk in the prog world for Yes who released their 21st studio album Heaven and Earth earlier this year – the first with singer Jon Davison who wrote much of the material. They then toured in Canada, did the Miami prog-rock Caribbean cruise ("Cruise to the Edge"), dates across Britain and Europe and then an American summer tour which finished in mid-August.
"Fortunately I've had a couple of months off to chill out, then we come down your way."
And for their return visit to Auckland on November 10 – they were here in early 2012 – they will play those classic albums Fragile and Closer to the Edge in their entirety, and close with new material from Heaven and Earth and some of their hits.
"By now we should know how to play those [albums]," he laughs. "And it's not as if they haven't been on-and-off part of the repertoire over the years. Especially And You and I [the 10 minute piece on Close to the Edge] which has been more a staple song than Close to the Edge itself or Siberian Khatru. They've all been in different sets at different times so are pretty much in our DNA."
But having played these songs, if not entire albums, for the past four decades is it possible to still enjoy them?
"There's always the joy of the performance and the fine-tuning of new interpretations and over the years we've all grown as musicians, so obviously there is a lot of subtlety that gets thrown in that wasn't there in the first place.
"That contributes to the joy of the performance by not only the audience but ourselves. And the band's has been playing at a great level in the past year or two."
The problem for Yes however is that no fan – old or new – wants to hear them say, "We hope you like our new direction". Yes is a band with an autograph style and that's what people want to hear in concert, or as on the new album Heaven and Earth.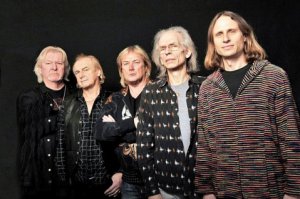 "True perhaps, but Yes has been flexible over the years. In the Eighties when Trevor Rabin was the guitar player we definitely made a diversion from the core of prog-rock and got more into regular hard rock to an extent. And the 90125 album with [the hit single] Owner of a Lonely Heart was a slightly different Yes to that of the 7Seventies.
"I'm not afraid of change, I quite like messing around with different styles and new ideas. And of course every time there's a new member of the band they bring in ideas and the music subtly changes again. It's nice now to have our singer Jon Davison [far right, above] as a writing member as well as a performer, and the last album was musically successful to me because of that.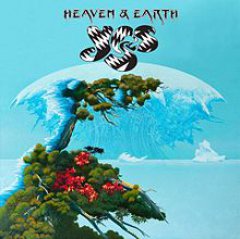 "And the Yes Appreciation Society certainly seem to appreciate him.
"Strangely enough we've been playing a couple of tracks from Heaven and Earth and I'm surprised how well they are received.
"I saw the Who in London a few years back when they had a new album out and there was a distinct lack of interest from the audience when they played new songs.
"In contrast our fans are enjoying the songs from the new album.
"But no, this is nothing I could have foreseen all those years ago."
.