Graham Reid | | 2 min read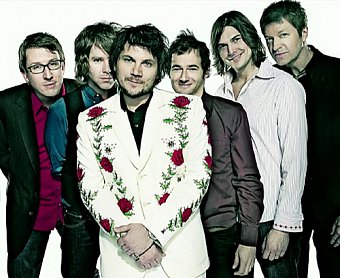 The story of Wilco is full of ironies, wrong turns and barely credible shifts of direction and personnel.
The band that formed out of Uncle Tupelo which was in the vanguard of alt.country in the early 90s made intricate and experimental indie.pop-rock on Summerteeth 99, then slewed further left with their Yankee Hotel Foxtrot in 2002 . . . which their record company refused to release.
At the end of those sessions mainman Jeff Tweedy – a troubled soul steeped in self-doubt and drugs – dumped longtime pal and co-producer Jeff Bennett and Wilco's constant line-up changes continued.
For well over a decade it seemed Wilco could simply fall apart from internal and external pressures. Everyone agreed Tweedy could be hard to work with, when he wasn't completely withdrawn.
And yet here they are today, two decades on from their formation, a stable line-up for many years and Tweedy now a much more well adjusted fellow. He's witty even, now an engaging stage performer and Wilco a band that has as much appeal to those who like their rock edgy and out-there (largely due to guitarist Nels Cline in the ranks) as those with an ear for a great straight-ahead song.
To acknowledge their two decades, Tweedy has compiled a very useful double disc What's Your 20? Essential Tracks 1994-2014 and across 38 songs it charts a chronological course from their 95 debut AM through to 2009's Wilco (The Album).
Tweedy doesn't exactly write Bennett out of the story on tis collection – he co-wrote seven of these – but it certainly favours his own angular-tunesmith approach. It also includes two of the best songs from the first Mermaid Avenue album in 98 with Billy Bragg (the country-flavoured Hesitating Beauty and the gorgeously lo-fi pop of California Stars, both still in their live set) where they put Woody Guthrie lyrics to music.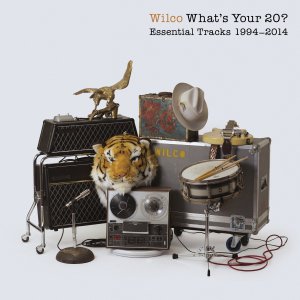 So here's a double disc which sometimes sounds like classic Stones (Casino Queen), sometimes experimental rock (Misunderstood) and at others dreamy and melancholy alt.folk (California Stars) or a broken balladeer at the piano (Red Eyed and Blue). Then they really start to mix things up on the second, much like when Radiohead and U2 did their sideways shift from the expected.
The Wilco journey has always been worth taking, mostly because Tweedy could inject a profound and mysterious melancholy into his voice while the band swirled around him.
He sounded like a man lost in the 20th century.
If they have somehow gone past you, then this is an excellent introduction.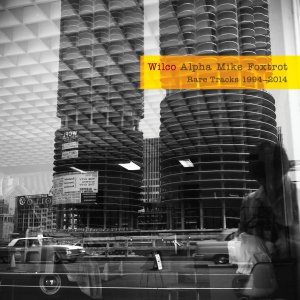 But if you've been a longtime follower, then archivist Cheryl Pawelski has something extra special: the four CD collection of rarities and oddities under the banner Alpha Mike Foxtrot; Rare Tracks 1994-2014 with a 64-page booklet of notes by Tweedy, various band members and lots of photos
"Like a lot of fans, I had collected these straggling tracks over the past two decades of following Wilco's every move," Pawelski says. "Alpha Mike Foxtrot includes almost every unique, essential performance that appeared on soundtracks, tribute albums and B-sides—and there are probably a few surprises for even the sharpest collector.
"This set presents an alternate history of the band, kind of a sideways view, and ultimately, it's a super-fun listening experience."
Okay, we in this country would never say "super-fun" – and certainly not about band like Wilco – but with plenty of live versions (and Wilco usually delivered something special live) plus odd covers (Any Major Dude Will Tell You), songs with guests (I Shall Be Released with Fleet Foxes, You and I with Feist among them) plus demos and Tweedy solo, this is a real box of diamonds and unpolished gems for the serious fan.
Serious-fun, we might say.
A number of Wilco albums and films are reviewed at Elsewhere starting here.