Graham Reid | | 11 min read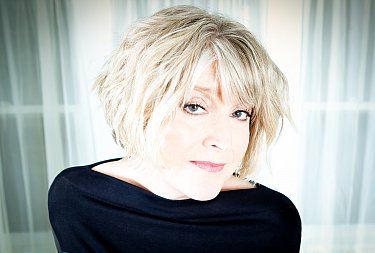 Kim Richey pulls the car off into a gas station somewhere in Alabama to take the call from Elsewhere. She's halfway between Birmingham and her home in Nashville and is delighted to say before she comes to New Zealand she is going to spend time seeing the country.
"I can't imagine coming all the way to New Zealand and not seeing it," she says after telling how she put a message out on Facebook about her intentions and was inundated with suggestions of places to go and things to do.
"For some people their comfort zone is not seeing anything of the place they are in. I've traveled to London with musicians and they would eat food at places we have back home, but I love seeing new places and meeting new people.
"That's a big part of why I like touring. I'd never get to travel to all these places if it weren't for music."
Singer-songwriter Kim Richey – one of the genuinely nice people in the American music industry – is, at 58, one of those much respected if lesser known names in the world between country and pop.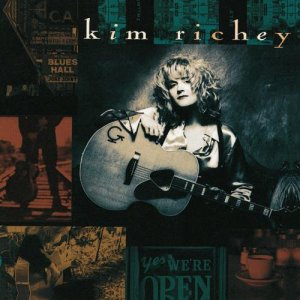 She recorded her self-titled debut album 20 years ago for the Mercury Nashville imprint but in the past decade has been on smaller labels. But her music has increasingly been getting out there: her songs appear in high-profile television shows and she has co-written with – or had her songs covered by - the likes of the Dixie Chicks, Trisha Yearwood, Patty Loveless, Brooks and Dunn, the Greencards . . .
She has also not been afraid to collaborate with writers and producer and during the period she lived in London she recorded Chinese Boxes with Giles (son of George) Martin.
Her most recent album Thorn in my Heart sees her more firmly back in the country singer-songwriter territory. Her tour dates are below, but first it seemed fair to ask if her time touring the country was downtime or . . .
I remember speaking to Richard Thompson about songwriting and that idea that as a writer you are always on duty, looking around and ideas go in. When you travel around New Zealand will it be time out or are you always intuitively that songwriter-on-duty?
I think it is as what Richard said, you are always open to a phrase or an overheard conversation, or you get a bit of a story, or you talk to people. That is part of your job and like any writer of prose you are always kind of open to what's going on around.
Do you travel with a notebook and put ideas onto the phone at night?
Sometimes. I'm better when I'm in one spot. When I'm traveling around it's kinda hard to do that. I might get ideas but I've never written a whole song on the road. I know some people do because it is easy for them to write. If I have a little musical idea I'll put that down on the iPad or phone, and if an idea for a lyric or a line pops up I might try to write that down on a piece of paper I won't lose.
You've just been at a songwriters' festival, did people ask you to deconstruct your songs because they wanted to know the trick or the key.
Not so much at this festival, it was just packed with songwriters and artists who write their own songs. So people who come are there just as fans and know they are going to hear things they wouldn't hear on the radio, they'd have to seek it all out. There will be artists they've never heard before.
So different from songwriting workshops?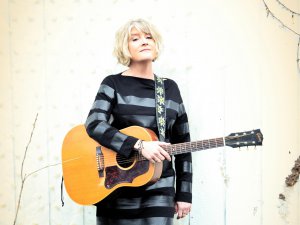 Yeah. This was a big festival and there were maybe two workshops people could go to but for the most part it was people out eatin' and drinkin' and listening to the music.
I know you lived in London for three years and I'm curious about how location affects the way you write. I don't necessarily mean the things that you might write about but just the emotional context you are in.
It does affect it in that things around you affect what you write, the relationships and people I meet. And the different musicians you meet in different locations too.
I made an album Chinese Boxes with Giles Martin, and I met him first when he came to Nashville to write. Over the years I stayed friends with him and I'd stay with him and his wife when I went over there.
Now the musicians on that record were people that Giles knew and they are now my close friends, and that really affected that record. Not the songwriting so much but the recording, which I think is a collaborative process between the people that play, with me singing and writing the songs.
I like everyone involved to bring their talent to the record. I'm not one of those people who says, 'Okay you play this part exactly like this'.
The great part of recording and playing with people is letting them do what they do best. Especially on that record the location really affected it.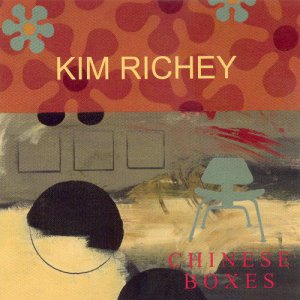 That is a very distinctive album in your catalogue and I remember when I first heard it I thought, 'Oh, this sounds a bit English' and then I saw who had produced it. He would bring ideas from his back catalogue and the collective memory in the family too.
Yeah. And its the music those people grew up with, those are their references, very different from mine. The fellow who played bass on it was Danish.
In terms of the Beatles that Giles' father was involved with and he grew up with, at some point that must have been your music to when you were growing up. So not unfamiliar territory to you.
You can't help but growing up when I did to know all those [Beatles'] songs, you didn't even have to own any of the records because you heard them all the time. That was such a huge part of musical memory.
Then when I started traveling over to London to play some shows in the early Nineties I started listening to people like Blur and other artists I found over there which I might not have heard of in the States.
This is just musical information that goes in?
Yeah, that might just make the tiniest bit of shade in the colour which you could never quite identify if you hadn't heard a certain record or melody.
I understand you are living near Nashville now and that for the first time in 13 years are settling down somewhere. Is that how you feel, this is a place you stay for a while and allow things to filter through?
(Laughs) I was hoping to and this is the first time I've had all my stuff out of storage in I don't know how long. I don't have a storage unit now, it had all been in storage or someone's garage for years and years. I thought I was going to live in this cabin in East Nashville in this historic area. But the cabin was one of those places which might have been better if a friend lived there and I could go visit.
It's a little more rustic than I'm up for.
After my lease is up I think I'm going to look for another place and stay put for a while around Nashville. I have hopes at some point to go back to the Pacific North West, in Washington state, and I still have lots of close friends up there. I love that area and maybe that's why I liked London and the UK, because I don't mind the rain, and there's always some green.
I'm interested in you getting things out of storage and on your website you've said you have got photos of your Dad in the Korean War. When you see those sorts of things which you haven't seen for a long time, are they prompts to memory and source material for songs. I know your songs are most often relationship-personal but do they prompt ideas?
I think so because they remind you of certain people and a certain time. I've written a song lately which is looking back to when I left home. I'm from Ohio and so the song is about where I left and where I've ended up so far. I've never really looked at it like that, but I bet that had a lot to do with writing that song when I went through that old stuff . . and thinking what had happened to me over the years.
I didn't really think about it like that at the time but that would be the case.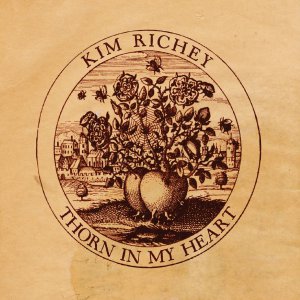 Let me ask you about Thorn In My Heart because I remember reading you said you consciously wanted to go back and make 'a country record' after Chinese Boxes. What drew you back in that direction, is there an elegant simplicity in country.
It's funny because most of the songs on Chinese Boxes I wrote the same way but it's the matter of the tone of the record and the instrumentation. We did Wreck Your Wheels in between and that was like a bridge between the two.
But when we out touring it was Neilson Hubbard, who produced both those records, and Dan Mitchell who played keyboards. When we first went out with Wreck Your Wheels we had the car loaded with gear. We had two keyboards, two guitars, an amp and all kinds of stuff and we could hardly move.
Every time we came home we'd say, 'Do we really need that stuff?' so we just kept getting rid of things until we realised we couldn't reproduce the record, but what we did best is sing. That's our band's superpower because those guys are beautiful singers.
So that's what we focused on with simple arrangements with Neilson on bass and drums sometimes, I'd play guitar and Dan would do keyboards an sometimes flugelhorn.
So we would do that with harmonies and that lead more to a country-sounding thing. The harmonies remind me more of country than pop for some reason.
You are known for songs being covered by other artists, could you write to order?
I've written with other artists for their records and that's fun sometimes. If the person has a sense of themselves and is a good writer then it's a blast.
But if it's someone who doesn't really write or know what they want then it's sometimes you end up with a song that's neither here nor there. It's not a song I'm going to sing and it doesn't really fit them.
I've had the best luck with songs where I think, 'Would I stand up and sing this?' and if that's the case then I would record it, and they are the ones I have the most success with.
When I first started to write they hand around these pitch sheets which say, 'So-and-so is looking for this kind of song' and they don't really know wheat they are looking for. They just want a song that will be a hit, and they don't know what that is either. So you get these weird descriptions.
We tried to write a song for someone specifically because we thought we knew what they sounded like and it was the worst thing ever.
Sometimes when people are picking songs for themselves . . . I don't know you hear yourself the way other people hear you. They think, 'I'd like to sound what you sound like' so people want to try different things. But they sound to themselves they way they think they sound to others.
I saw what your top songs were on Spotify and the three that came up were unusual, I think you might be surprised. The Absence of Your Company came up as number one. I love that but why do you think that song above all the others? Did it appear in a television show?
Yeah (laughs) and in a weird context too. It was Grey's Anatomy. That song would have been so perfect for any number of instances in that show, but they played it when a little girl was in the hospital and I was like, 'What is that? This song has nothing to do with that?'
My theory on that is that's a really sad song that a lot of people can relate to, it's about a break-up. When you are sad you want to know that someone else feels the same way you do, so you might play that. If you really want to get down into that you might just pay it over and over until you were too miserable to stand.
But if you are in a good mood anything will do.
I was listening to the National and I can't remember what song it was but I was in the car with Dan Mitchell and we heard it and I said, 'You know, anyone who has ever broken up with somebody is playing that over and over right now'. So it's one of those kind of things.
And the second one at Spotify is A Place Called Home.
See, that's another sad one and people love that song. I would have put that in the op three but that got a big kick from being on Buffy and so a lot of people are people are familiar with that from the show.
Do you have management who pitch to television shows, or do they find the songs by themselves through their own scouts?
In theory I have someone who does that at the record label but the Grey's Anatomy I got because one of the writers really liked my music. And A Place Called Home wasn't pitched but it got around and it was played on a few different shows.
Some of them just happen. I've got some songs now on the series Nashville, maybe three, but that because Buddy Miller who does the music called me up and said, "I hear you're back in town, send me some songs'. So I did.
Ah, friends in low places, right?
Right. (laughs)
When a song gets on a show like Grey's Anatomy is there a really good royalty cheque?
It's getting smaller and smaller and smaller. I had friends back in the Eighties and Nineties who said if you had a song on a commercial or on television then it was massive.
With tv shows it's not so big anymore. You get paid residuals, but they negotiate the rate and a lot of times you might be on a big show but you don't get paid for that.
It started getting smaller and smaller when the whole music business changed and people were able to make records in their bedrooms. There was all this new music and all these people without publishing deals or record labels to negotiate for them.
And for tv usage they need it right away. So when there wasn't any label or publisher to negotiate the companies could just go to some kid in their bedroom and say, 'We'll put your song on tv for this much money and the exposure you get will be great'.
So it has changed a whole lot.
So for you it is mostly the touring life, which is the backbone of what you do?
Right now it definitely is. I wish I had done more touring when I was on Mercury but that was such a different time. I started out on a bus with a full band and the expense was crazy. We'd just tour for maybe two or three weeks a year and that would be it. People who didn't have major record deals but were maybe going out on their own, playing house concerts, they were well positioned for the world now. They built up their audience of really loyal people.
That's where it is now, you have to find your own people. You don't have to be on the radio anymore or playing clubs. You can do house concerts, maybe hold 100-150 people.
And all the money goes to the artist.
KIM RICHEY NEW ZEALAND AND AUSTRALIA DATES
New Zealand
FEB 19 - Wellington - Bodega
FEB 20 - Masterton - King Street Live
FEB 21 - Auckland - Tuning Fork
Australia
FEB 28-MARCH 1 - Nannup WA Nannup Music Festival
MARCH 5 - Marrickville NSW - Camelot Lounge, w/ Felicity Urquhart & Sarah Humphreys
MARCH 6 - Kincumber NSW - Lizotte's Kincumber,
w/ Sarah Humphreys
MARCH 7 - Bellingen NSW - 5 Church St. w/ Sarah Humphreys
MARCH 25 - Melbourne VIC - Melbourne Folk Club,
w/ All Our Exes Live in Texas
APRIL 6-12 - Canberra ACT - National Folk Festival