Graham Reid | | 4 min read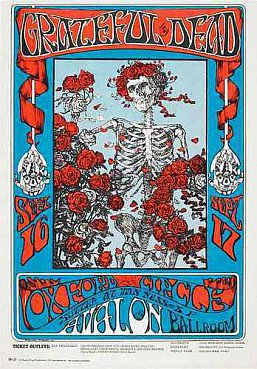 The word is oxymoron: it means when words putting together seem to contradict each other. Like "honest politician" or "skinny bass player".
Or "The Best of the Grateful Dead", the title of a new double CD.
Most people would say there can't be a "best of" a band which started its career half a century ago and has divided rock people ever since.
A "Best Of" of the Grateful Dead is either just about every album if you're Deadhead (around 100 if you include Dick's Picks and Road Trips collections of live material) or none at all if you only ever heard of them as some tripped-out hippie jam-band that outstayed their welcome.
So, the Grateful Dead. All or nothing?
Neither, actually.
The 32-song double disc Best Of is an excellent introduction (although their often marathon effort Dark Star is reduced to a paltry 2.41 single version) because it includes cornerstone Dead material like Casey Jones, Box of Rain, Ripple and Terrapin Station.
But it's also possible to steer a middle path between all-or-nothing and a "Best Of" like this – and previous items like a Very Best Of and the appropriately entitled comp What a Long Strange Trip It's Been, now well out of print.
So where to start on band which had a debut so long ago they probably did have honest politicians and skinny bass players back then?
Here's your intro using just the seminal albums. Maybe get all of these as a tribute to the Dead's great guitarist and most iconic figure of the hippie era ,Jerry Garcia, who has been dead -- probably not gratefully – for 20 years this August.
Welcome to a long strange trip . . .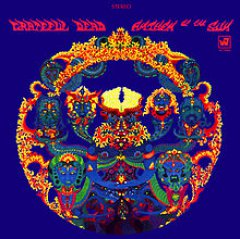 Anthem of the Sun (1968): Although the Dead have a reputation for psyched-out concerts brought to life by Garcia's guitar, for this – their second album, first with longtime drummer Mickey Hart and lyricist Robert Hunter – they embraced acoustic-into-psyche (the multi-part opener That's It).
There was also country blues and were not averse to economic pop (the "feelin' groovy" of Born Cross Eyed).
It's out-there, but not so far you won't be hooked.
Critically acclaimed, buyers stayed home.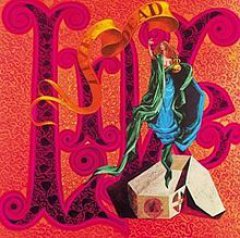 Live/Dead (1969): Their first live album (a double, of course) which opens with their masterpiece, the 23 minute Dark Star which became their signature tune, and later you can hear a band in full command of its improvisational powers.
Aside from the 35 second "we bid you goodnight" nothing is fewer than six minutes and most average around 10. But they are mesmersing extrapolations.
You gotta like guitar solos (you will). If you decode the cover you can read the word "acid" in there.
All you needed to know, really.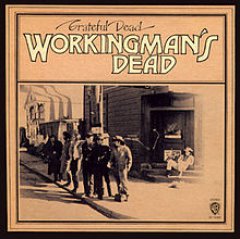 Workingman's Dead (1970): Not the best intro for rock people because back in the studio the band tuned down the psyche-trips in favour of more mellow country (their pals Crosby Stills and Nash were big at the time.
But – before the Dead – Garcia had played SanFran coffee-houses as country-folk player).
Steel guitars more than stoner grooves.
But given the rise of alt.country this has aged well and sounds more contemporary than their more . . . ummm . . . expansive exercises.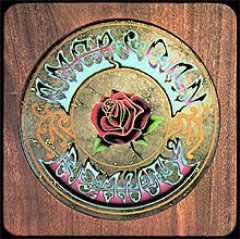 American Beauty (1970): In a typically SanFran psychedelic poster cover (which can be read as American Reality) they delivered a summation of their early years and influences, and there was a remarkable economy at play, although you never doubted the subtle genius of guitarists Garcia and Bob Weir, bassist Phil Lesh, the percussive duo of Mickey Hart and Bob Kreutzmann or Hunter's lyrics like: "She's got everything I need, takes the wheel when I'm seeing double, takes my ticket when I speed . . ."
Contains the lovely Ripple. An essential Dead album . . . then the Seventies beckoned in a Very Serious Way.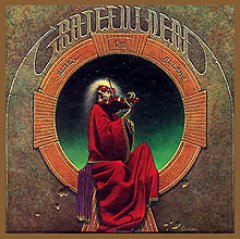 After these stakes in the ground came live albums (fair enough), quieter classics (Blues for Allah in '75 a personal favourite for its quieter mood, jazzy textures), the return of Mickey Hart and then solo albums and . . .
The thing about the Dead's long strange trip is that – despite membership changes, shifts of direction, their almost folkloric reputation and ability to seduce people who should know better (young and old alike) to wear tie-dye – the music is most always rewarding.
Before they started they had history and drew that out of themselves – sometimes through acid, just as often through thoughtful discipline. Although their very name might seem a joke, you know what?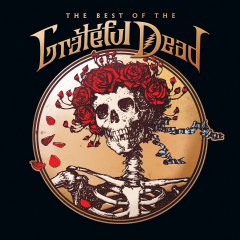 If I'd never heard a note of them I'd get that double The Best of Grateful Dead just out of curiosity. No question.
There's a lovely couplet in The Music Never Stopped on Blues for Allah: "There are bands beyond description, like Jehovah's favourite choir . . ."
Whether Jehovah thinks the Dead are his favourite choir is a discussion Garcia has probably been having for a while.
But here's the fact, Jack: The great Grateful Dead are a band beyond description . . .